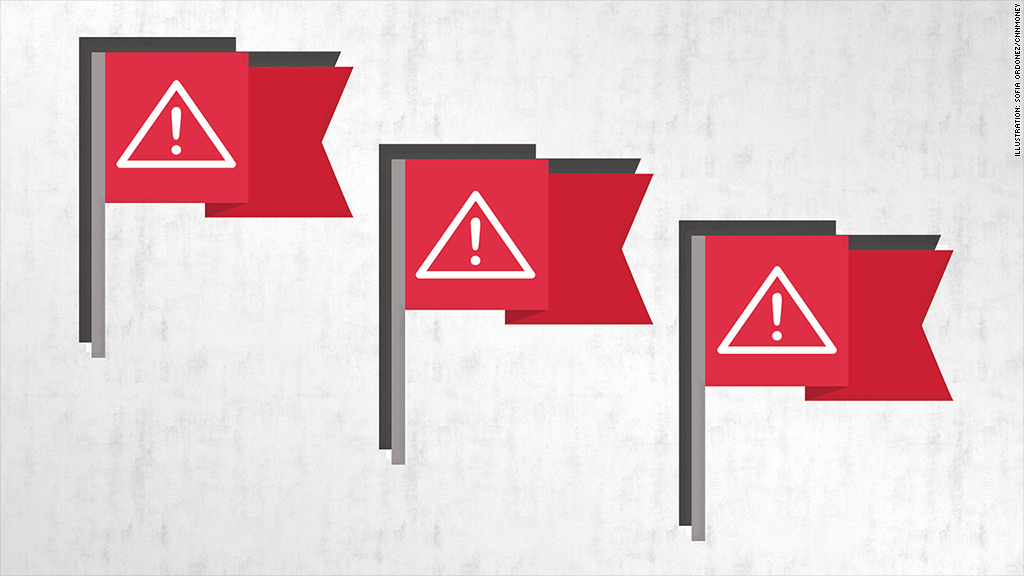 It might not be as cold as last year's Polar Vortex, but some winter warning signs are popping up for the U.S. and global economy.
Here are the three red flags spooking the stock market with the Dow dropping over 300 points at one point before closing down 187. They go deeper than the oil price meltdown that has received so much attention.
1. Americans are pulling back on spending. Retail sales dropped 0.9% in December, the critical holiday shopping month, compared to November. It was worst monthly plunge since the Polar Vortex halted much business activity last January. Consumer spending drives the U.S. economy, so any major pullback is alarming, especially around Christmas.
Consider that experts were only predicting a 0.1% drop in December.
Related: World Bank cuts global growth forecast
While many shoppers have enjoyed low gas prices, gas stations were hit hard at the pump in December. Gas sales plummeted 6.5% last month, by far the biggest drop of any retail category, according to the Commerce Department. December's gas decline was more than double what it was in November.
The news is not all bad: food and furniture businesses saw sales rise in December. But even some positive retail sales did not offset the overall loss in sales.
Related: Dow sinks 300 points. Volatility is back
2. Keep an eye on copper's dramatic fall: One growing global worry is the steep decline in copper, which is used in many products and is often viewed as good gauge on how China is doing. The price of copper hit its lowest price since 2009 on Wednesday at $2.46. Copper is down nearly 7% this week alone.
Investors are fleeing commodities, like copper, as oil prices continue to fall. Copper is also priced in dollars, which makes it less attractive to foreign buyers as the dollar strengthens.
The rapid decline in copper is raising fresh concern about the health of Asia and other emerging markets, although Capital Economics notes there wasn't a clear catalyst for the large drop between Tuesday and Wednesday.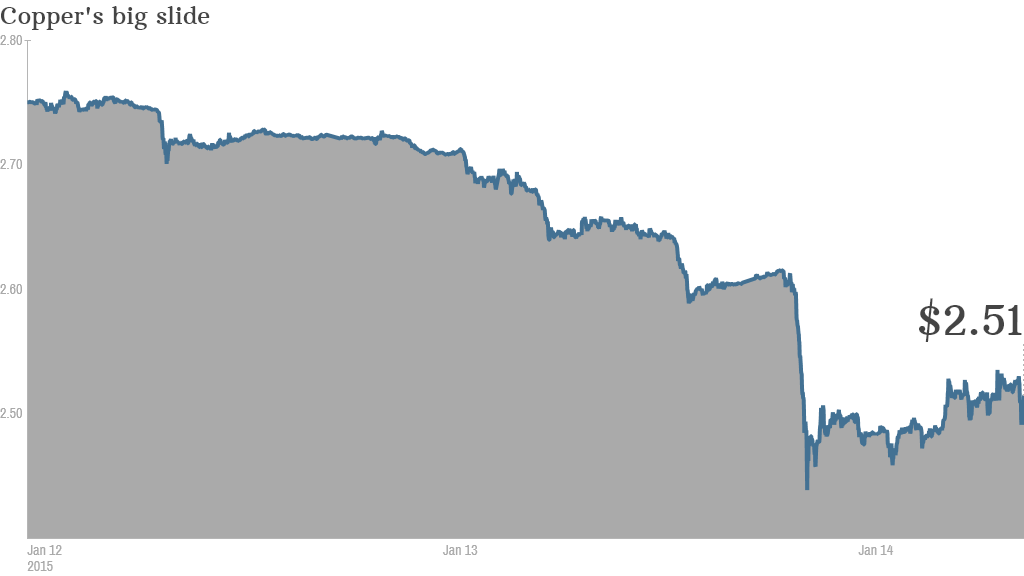 Related: OPEC vs U.S.: Who will blink first on oil?
3. The global economy looks even worse: Worries are growing that the global economy is deflating. The World Bank slashed its global growth projections this week for 2015 from 3.4% to 3%. The World Bank also cut its expectations for 2016. Plunging oil prices are hurting OPEC nations, while Japan and Europe continue to suffer from deflation.
Japan's government recently approved its highest annual budget, while the European Central Bank plans start an economic stimulus program soon. Leaders from nations that rely heavily on oil exports, such as Venezuela and Qatar, are convening this month to help save their economies from further decline.
Related: Economists say America's job market is back to normal. Are they right?
The question is whether the U.S. economy can withstand the weakness abroad and poor retail sales at home. The World Bank actually upgraded its projection for the American economy in 2015, estimating 3.2% growth this year verse the initial 3% projection from last June.