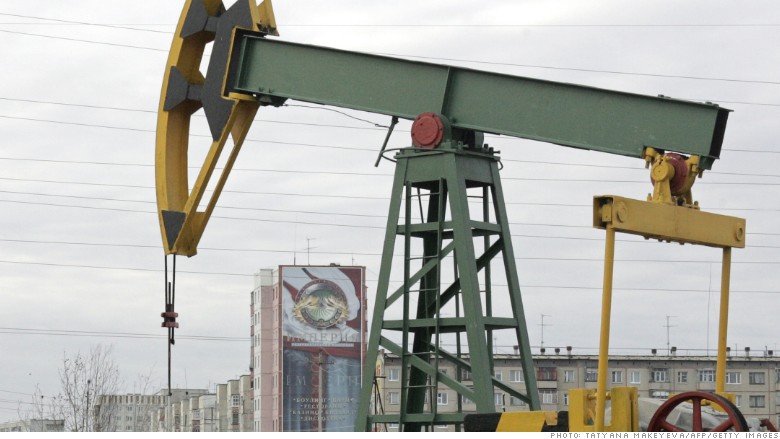 'Hey, don't call us losers!'
Russia's deputy prime minister Arkady Dvorkovich insists his country will find its footing and ultimately emerge as a winner despite the collapse in oil prices that has wreaked havoc on the nation's economy.
Russia, which depends on the oil and gas industry for the majority of government revenue and export earnings, is faced with a dire situation. Oil prices have plunged below $50 per barrel, which has slammed the value of the ruble, sent inflation soaring above 10% and caused ripple effects throughout the country.
But Dvorkovich was upbeat at the World Economic Forum, turning on the top economist at the International Energy Agency for daring to suggest Russia was the biggest loser from the oil price plunge.
"We are not losers. Don't call us losers," Dvorkovich said during a panel discussion.
"At any [oil] price level, you can win if you are getting more efficient," he said.
Related: Oil's influence on stocks is 'not normal'
Dvorkovich said low oil prices would force Russia to be smarter about its future energy investments.
The country would also diversify, he said, by seeking new customers in Asia as Europe tries to reduce its dependence on Russia's natural gas supplies.
Dvorkovich said the ruble's plunge of nearly 50% since July would make Russian exports more competitive.
Related: Why the new Cold War matters
Dvorkovich acknowledged Russia needs more certainty on oil prices to plan for its future. Consistently low oil prices are less problematic than wildly fluctuating oil prices, he said.
"Maybe we're all better off with prices at $60 or $70 (per barrel)," he said.
Nigeria, Venezuela and Iran are also expected to suffer from a prolonged drop in oil prices.