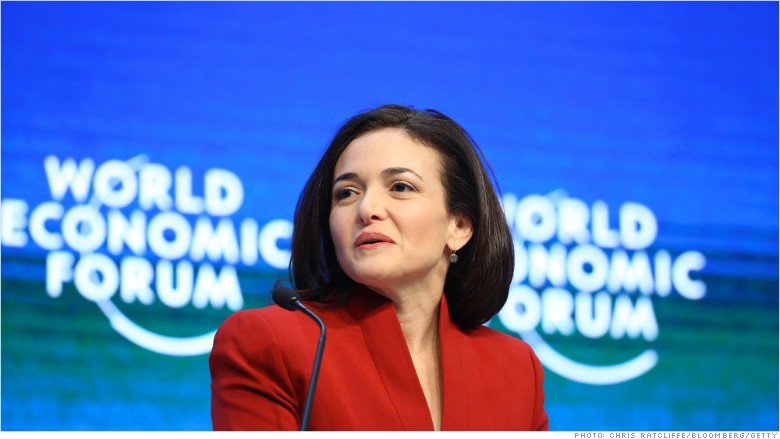 Facebook's Sheryl Sandberg has made it her personal mission to get more people, especially women, connected to the Internet in developing countries.
That is part of the reason why Facebook is rolling out free Internet access through a smartphone app to certain nations, including Ghana, Zambia, Tanzania, Kenya and Colombia.
"This isn't the whole answer [but it allows] some people to get data for free," said Facebook's chief operating officer, noting that the cost of accessing the Internet is too high for many individuals in developing nations.
According to recent statistics from McKinsey and Facebook (FB), over 4 billion people lack access to the Internet. But it's worse for women than men.
Women are 25% less likely to be connected than men, a disparity which ultimately stunts progress in poor nations, Sandberg said at the World Economic Forum in Davos, Switzerland.
"The benefits of getting women connected often ... outweigh the benefits of men getting connected because they will put those investments back into the education and health care of their children," she said.
Sandberg, known for encouraging female empowerment in the workplace, said her company wants to expand Internet connectivity to give people more opportunities to learn, grow and improve their lives.
The app allows users to access Facebook, Wikipedia and job postings, as well as information about motherhood, health care and civil rights.
"Unless we intervene ... women will not get the same opportunities to participate [in society]," she said.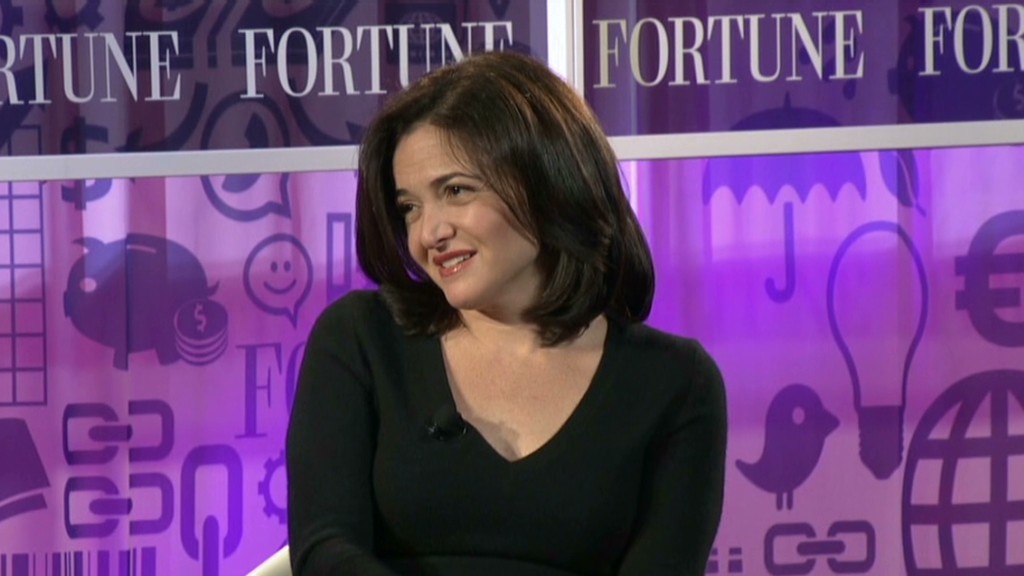 Last year, Sandberg became one of the youngest female billionaires ever because of her large holdings in Facebook shares.
Sandberg joined Facebook in 2008 after working at Google (GOOG).
She authored the bestseller "Lean In," which encourages women to seek out more challenges and opportunities at work.