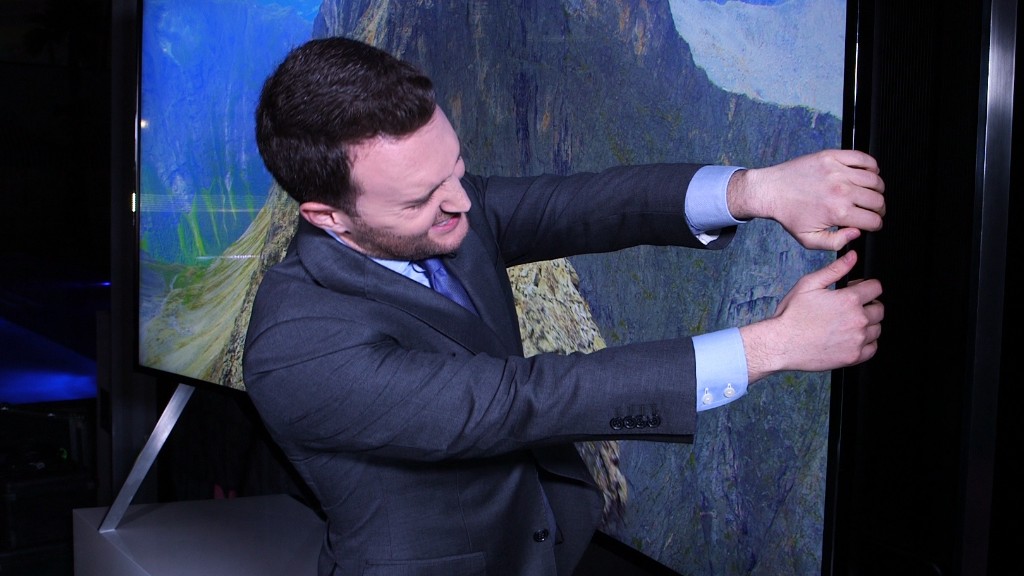 If you're looking to buy a big screen TV for the Super Bowl, there's no time like the present. Prices are now as low as they'll be in quite some time.
Outside of the holiday season, Super Bowl week is the biggest TV purchasing time during the year. About 22% of U.S. HDTV owners purchased their TVs for the specific purpose of watching the big game, according to a Consumer Electronics Association study.
Retailers know that after Super Bowl week, there won't be another big push to buy TVs until the fall. With newer models about to make their way onto store shelves during the spring, retailers are discounting big screen TVs in an effort to sell off old inventory.
The deals they're offering aren't quite Black Friday-like, but they are tempting.
Amazon (AMZN) is currently knocking off 35% from many of its 55-inch-and-up TV prices. Most of those deals end the week after the Super Bowl. A 50-inch Samsung 4K TV can be had for less than $1,000 through Feb. 8.
Wal-Mart (WMT) is offering a Vizio 55-inch LED TV for $598 and a Samsung 55-inch LED TV for $698. Larger Vizio TVs are going for under $900, including a 60-inch for $748 and a 65-inch for $898.
"The week leading up to the Super Bowl is second best time to buy, after Black Friday," said Ben Arnold, television analyst at NPD Group. "If you're looking for a TV in the near term, this week gives you a pretty good shot at finding the best pricing for a while."
If you live in Seattle or New England, deals could be even more heavily discounted, Arnold said. That's because interest will be even higher in regions that have teams playing in the Super Bowl.