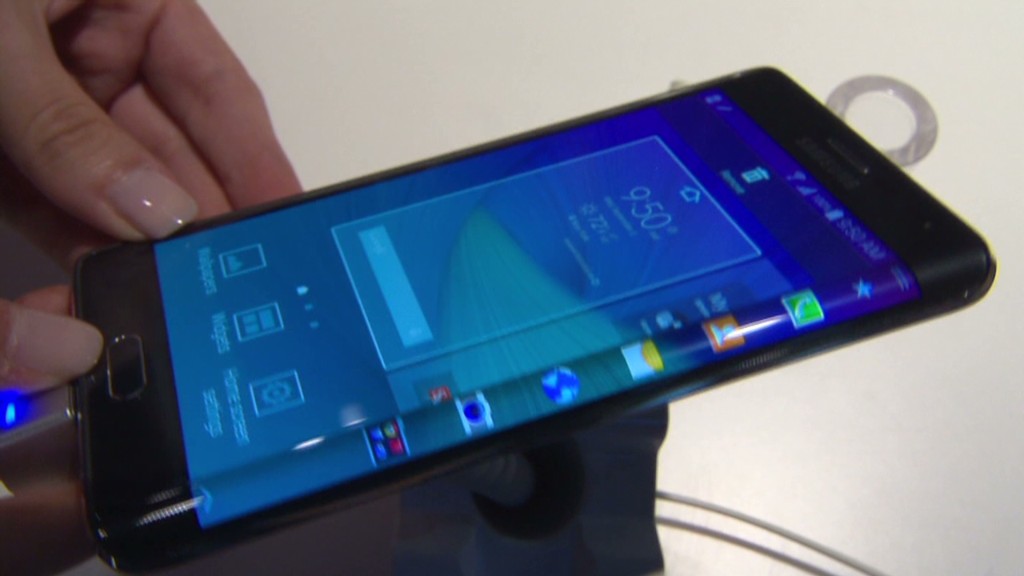 Samsung has sent out invitations for a March 1 "Unpacked" event, at which it is widely expected to unveil its new Samsung Galaxy S6 smartphone.
The wildly popular Galaxy S has been the flagship for Samsung's smartphone lineup for six years.
But as competition has increased, the Galaxy S's stranglehold on the Android market has weakened.
The company's profit slipped by 27% last quarter, largely due to slumping smartphone sales.
Even though Samsung (SSNLF) remains the top-selling smartphone maker in the world, the sales slump has reportedly served as a wake-up call for the company.
The Galaxy S6 is expected to be drastically different from the previous Galaxy S models. Samsung hasn't changed its flagship phone's design much since the 2012 Galaxy S3, and its look has gotten a bit stale.
Here are six things to expect Samsung to announce about the Galaxy S6 during its March 1 event in Barcelona.
1. Better design. Out with the plastic, in with the metal. The Galaxy S series has been bemoaned for its plastic shell, as most high-end smartphones now opt for fancier, shinier, more durable metal exteriors.
Samsung hears you. The company has taken up a new design principle called "Project Zero," signifying a fresh start for the oft-criticized (but well-selling) smartphone. A hint of what could be coming can be found in the well-regarded Galaxy A5, a metal version of the Galaxy S4.
But beyond the materials Samsung is likely to use, the phone is also expected to look more modern, including a super-thin bezel, that makes the screen appear to go edge to edge.
2. Better software. Samsung includes a lot of useless software in its phones, including unnecessary app stores and redundant voice controls. With the Galaxy S6, Samsung is expected to make a lot of its add-on software an optional download, freeing up your phone for the stuff that you actually want to use.
3. Color variety ... except for black. Dark blue, blue-green, gold and white are the rumored colors for the new Galaxy S6. Want a black phone? Get an iPhone.
Related: A smart necklace from Samsung? Really?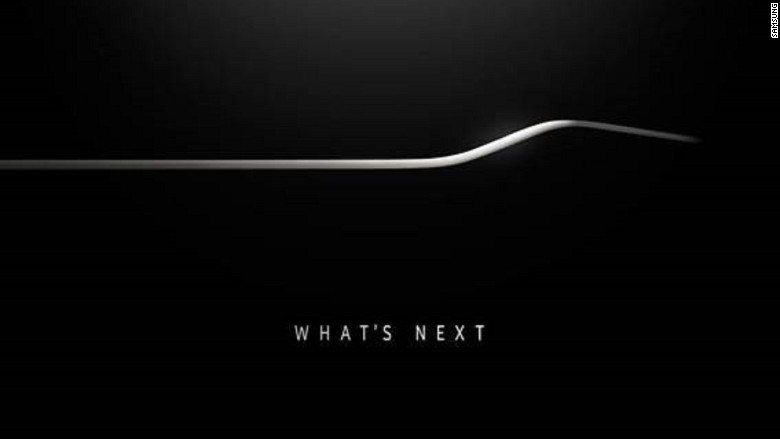 4. Phone with an "Edge." The invitation that Samsung sent has a conspicuous curve in it. Could it be the rumored Galaxy S Edge?
Samsung is expected to unveil a smaller version of its oddball Galaxy Note Edge, which features a small portion of curved glass that bends around the right side of the phone. That tiny curve on the Edge's display functions as a second screen. It can display a list of apps, quick settings, notifications, weather and the time. It also serves as a stopwatch, timer, health tracker, Twitter feed and even a ruler.
If it's anything like the Galaxy Note Edge, the Galaxy S Edge will be identical to the Galaxy S6 -- except for the curved screen.
5. Not the latest chip. During its latest quarterly financial report, chipmaker Qualcomm (QCOM) said its new, latest/greatest Snapdragon 810 chip has lost a major customer -- widely believed to be Samsung.
Galaxy S phones almost always feature the most powerful smartphone processor on the market. But Qualcomm has had overheating issues with its 810 chip, and Samsung likely didn't want to risk including it in its newest flagship phone.
6. April release date. The Galaxy S5 was announced at the same event in Barcelona last year, and it went on sale in April. Though some analysts expect a late-March release date, April seems like the safest bet.