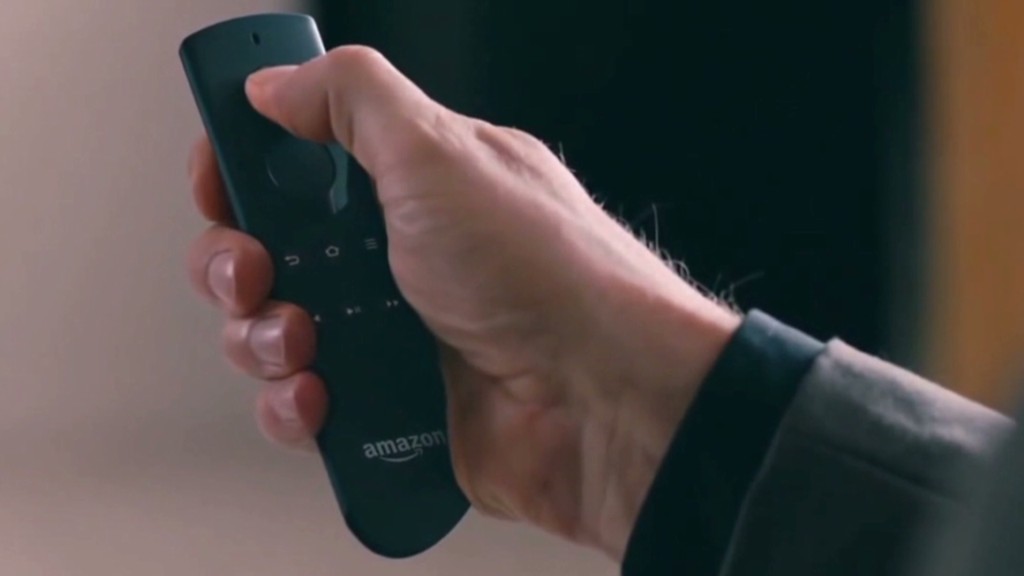 The last episode of "Breaking Bad" aired on AMC on September 29, 2013. The stock price for AMC Networks at that time? Just below $67. The stock price today? Just below $67.
So does "Breaking Bad" prequel "Better Call Saul" -- which debuts this Sunday -- need to be a big hit for AMC (AMCX)? You better believe it.
"AMC needs more scale. Their biggest problem is not enough visibility," said John Tinker, an analyst with Maxim Group who covers AMC.
The cable channel has struggled to find new blockbuster shows after "Breaking Bad."
AMC has renewed Revolutionary War drama "Turn" and "Halt and Catch Fire" -- a show about the PC industry in the 1980s -- for second seasons. But they have not come close to duplicating the critical and ratings success of "Breaking Bad."
The tale of chemistry teacher/meth kingpin Walter White became a ratings juggernaut by the time it ended.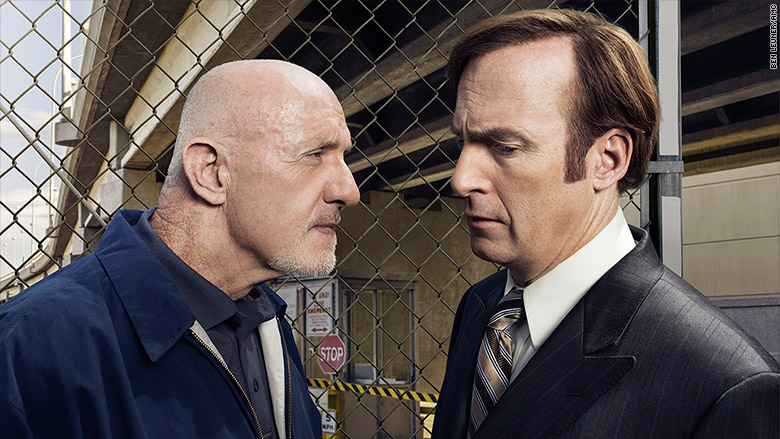 The series finale was watched by more than 10 million viewers ... a solid number in the increasingly fragmented world of media. And it was averaging 5.4 million viewers for its final season before the last episode.
It would be a huge shock if the ratings for "Better Call Saul" -- which will debut Sunday and air its second episode Monday night in what will become its normal time slot -- comes anywhere close to that.
David Joyce, an analyst at Evercore/ISI who follows AMC, says he's hoping that about three-quarters of the viewers who routinely watched "Breaking Bad" will want to check out "Better Call Saul." That works out to about 4 million.
Related: African-Americans propel prime time TV hits like 'Empire'
But the expectations for "Better Call Saul" are much higher than when "Breaking Bad" debuted in 2008.
At that time, ratings were relatively low. It wasn't until people started binge-watching the show on Netflix (NFLX) that it became a true phenomenon.
"Better Call Saul" doesn't have the luxury of being a sleeper that slowly builds an audience. Adding to the pressure? AMC is also about to lose "Mad Men" as well.
The last episodes of its final season will begin to air in April. "Mad Men" is more of a critical fave than commercial blockbuster. But it put AMC on the pop culture map when it debuted in 2007.
The network used to be known as American Movie Classics. Before AMC gave us Don Draper, it mainly aired movies and reality shows.
Sure, "Better Call Saul" is going to be on Netflix too. Episodes won't air in the United Sates until after the first season wraps up this spring though. But they will be available in the United Kingdom just a day after they are on AMC.
Still, a Netflix bump won't help AMC as much as you might think. The prime beneficiary will actually be Sony (SNE), since it's the studio that produces the show. It also was the studio behind "Breaking Bad." (AMC doesn't own "Mad Men" either. Lionsgate (LGF) does. So it gains the most financially from being on Netflix.)
Related: Breaking Bad's Aaron Paul has a new app
Fortunately for AMC, its biggest hit is also set to come back this Sunday: zombie saga "The Walking Dead." And AMC owns that show. That means it reaps all the financial benefits from streaming deals.
Tinker said it would be great if AMC could develop more blockbuster shows that it owns outright. But any successes will do.
Higher ratings help attract advertising dollars and could also give AMC more leverage when it is negotiating new contracts with cable and satellite TV operators to carry AMC and its other networks, such as IFC and Sundance.
Related: AMC CEO says 'zombies are thriving'
To that end, AMC warned DirecTV (DTV) subscribers of a possible blackout and urged fans of "The Walking Dead" last year to "make your voice heard" by contacting DirecTV. The contract expired at the end of last year but the channel is still on DirecTV.
"If you don't have hits right now, you're in a world of pain. Just look at Discovery," Tiinker said, referring to Discovery Communications (DISCA). That stock, despite big promotional stunts like Shark Week, has been one of the worst-performing media stocks of the past year.
So will "Better Call Saul" lift AMC stock out of its funk? That remains to be seen.
But if the ratings are underwhelming, investors might follow some advice that Saul gave Jesse Pinkman during "Breaking Bad" and sell the stock.
"It's the way of the world, kid. Go with the winner."