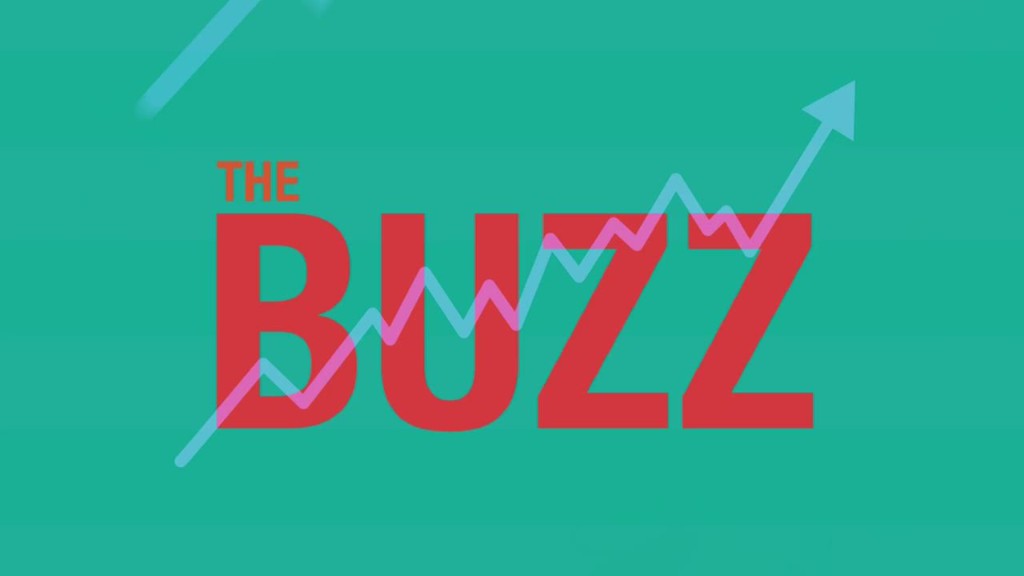 RadioShack has filed for bankruptcy. Could J.C. Penney and Sears -- two other struggling American retail icons -- be next?
That may be a stretch.
Yes, both J.C. Penney (JCP) and Sears (SHLD) have fallen on extremely hard times.
J.C. Penney hasn't been consistently profitable since 2011. It did report a small quarterly profit a year ago before returning to losses.
Sears, which also owns Rain Man's least favorite retailer Kmart, has been bleeding red ink since early 2012.
Both retailers have been burning through cash.
Related: Here are the 1,784 RadioShacks set to close
J.C. Penney ended the third quarter with $684 million, down from more than $1 billion at the end of the second quarter. Sears had just $326 million in cash at the end of October -- $500 million less than what it had in July.
But there are a couple of reasons why these two are not in as dire financial shape as RadioShack just yet.
If the turnaround fits. J.C. Penney (stop us if you've heard this before) might actually be in the process of righting the ship. The company has embraced a back-to-basics approach following the disastrous tenure of CEO Ron Johnson, the former head of Apple's (AAPL) retail operations.
Sales and other promotional discounts are no longer forbidden. J.C. Penney even just reintroduced its famous catalog.
The company reported solid sales during the holidays and is expected to actually post a profit and sales growth when it reveals its full fourth-quarter results later this month.
Related: Malls are like, totally not dead, y'know?
Even though it will be a while before J.C. Penney is able to report full years of profits again, losses are at least narrowing.
For now, investors are bullish. The stock is up 25% so far this year ... although it remains well below the levels it traded at a few years ago.
Friends in high places. For Sears, the story is a bit different. Sales continue to plunge and losses are getting bigger. It looks a lot more like another RadioShack in the making than J.C. Penney.
But Sears has something that RadioShack lacked ... a billionaire hedge fund manager as a CEO.
Eddie Lampert has personally kept Sears afloat. His ESL Investments firm lent Sears $400 million last year. Between ESL and his own personal stake, Lampert owns nearly half of the company's shares.
Related: These teen apparel retailers are on Wall Street's endangered list
The company also has more financial wiggle room than you might think. Sears stressed in its third quarter conference call with investors that the $326 million in cash is only a small part of the $4.6 billion in liquid assets it has at its disposal.
Sears sold a big chunk of its Canadian operations last year. It also spun off its Lands' End (LE) unit to raise more capital.
And Sears shares surged late last year after Lampert proposed setting up a real estate investment trust that would buy hundreds of Sears stores and lease them back to the company.
This is admittedly a convoluted web of financial transactions. But it shows that Lampert is going to do whatever it takes to keep Sears from hitting rock bottom.
Companies are not living in denial. J.C. Penney and Sears have each gone through several rounds of store closures already. It's possible that they may not be done. They are responding to the weakness in their business far more proactively than RadioShack did.
Both companies are also making a concerted effort to build their online retailing presence, a crucial thing to do in the age of Amazon (AMZN).
Related: My week at RadioShack Computer Camp in 1983
Sears has actually been more successful lately, with Internet sales rising nearly 20% from a year ago in the first three quarters of 2014.
Does this mean that both companies are on the verge of explosive turnarounds and that their stocks look like great buys? No.
Still, the companies probably shouldn't be lumped in with RadioShack either. The next chapter in their respective corporate stories may not be fantastic, but it probably won't be Chapter 11.