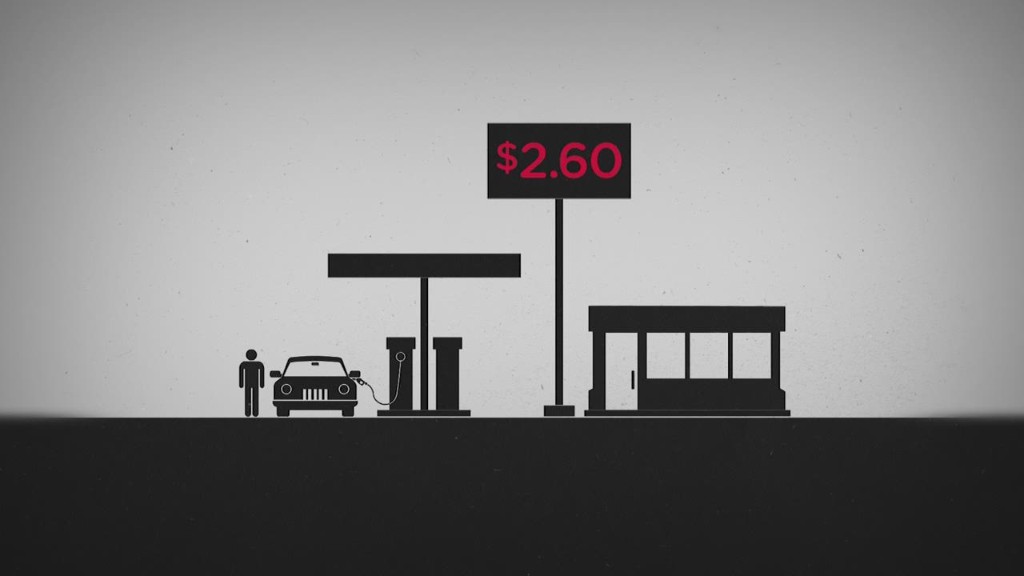 The dramatic crash in oil prices is a mystery to many Americans.
If you type "why are" into Google search, the top two auto-complete results are: "gas prices so low" and "oil prices falling." The next most popular forms of this question: "why are gmos bad" and "why are gas prices going up."
The uncertainty -- and rush to Google for answers -- is understandable. Even the smartest people on Wall Street didn't predict the massive supply glut that caused oil to collapse from $107 a barrel in June to just $49 today.
Gas prices tumbled for a record 123 straight days between October and January to just $2.03 a gallon on average, according to AAA. Prices at the pump have since rebounded to $2.42 a gallon, but that's still down from $3.52 around the same time last year.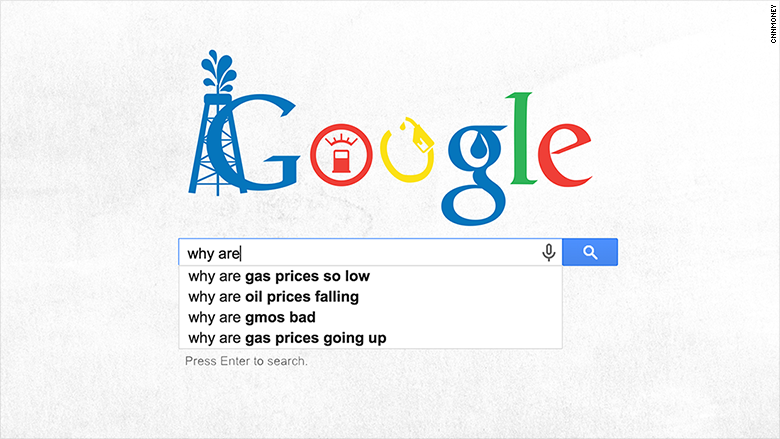 Related: $2 gas is gone -- for now
Uncertainty holding back spending? The unease that's pushing people to search for an answer on Google (GOOG) could explain why cheap gas has failed to encourage more Americans to splurge on big purchases. New numbers released Monday show consumer spending inched up just 0.1% in February from January, suggesting people continue to hoard rather than spend their gas savings.
"Perhaps people are trying to first understand the nature of this rapid fall before spending extra cash on discretionary purchases, such as at the mall or car dealer," according to a report from brokerage Convergex that highlighted the Google search results.
In other words, Americans are worried that this might be just a blip and that the cheap gas may not be here to stay.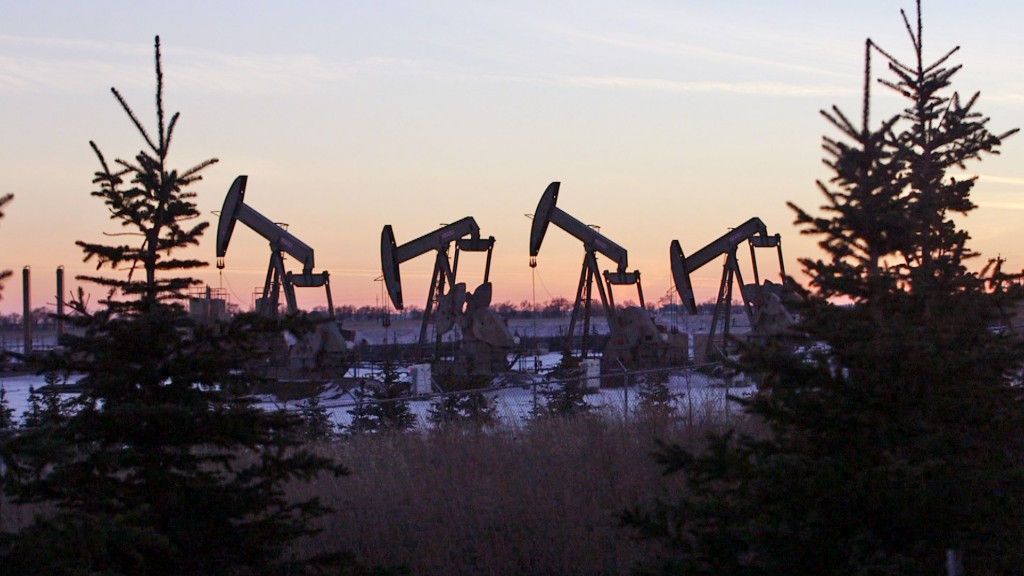 Related: Iran nuclear deal could make oil even cheaper
Sign of a recession? The confusion over the oil prices may also be driven by worries about broader economic conditions. The last time oil was this cheap the U.S. economy was in the midst of the Great Recession. Demand was falling off a cliff.
Many people were understandably concerned that the recent plunge in oil prices was a sign of another economic crisis.
Yet that does not appear to be the case. While the economy has recently begun to show some cracks, it's in far better shape than the scary days of 2008 and 2009.
Related: Why OPEC can't kill the U.S. oil boom
Supply, not demand driven: Demand is sluggish, but the real driver of the energy selloff has been swelling supplies. There's simply more oil than the world needs.
North American oil production has skyrocketed in recent years, led by the U.S. shale oil boom. Canada is also pumping out tons of oil.
Interactive: World's top oil producers
Rather than cut back on output to balance the market, OPEC -- led by Saudi Arabia -- has put its foot down and kept production steady. The cartel's strategy appears aimed at maintaining market share by squeezing high-cost producers like U.S. shale and Canadian oil sands producers.
As OPEC and the West continue to flood the market with oil, consumers could get another break at the pump from an unlikely source: Iran. If the West and Iran reach a nuclear deal, it could pave the way for Tehran to start selling lots more oil on the open market. That's definitely not going to erase that supply glut.