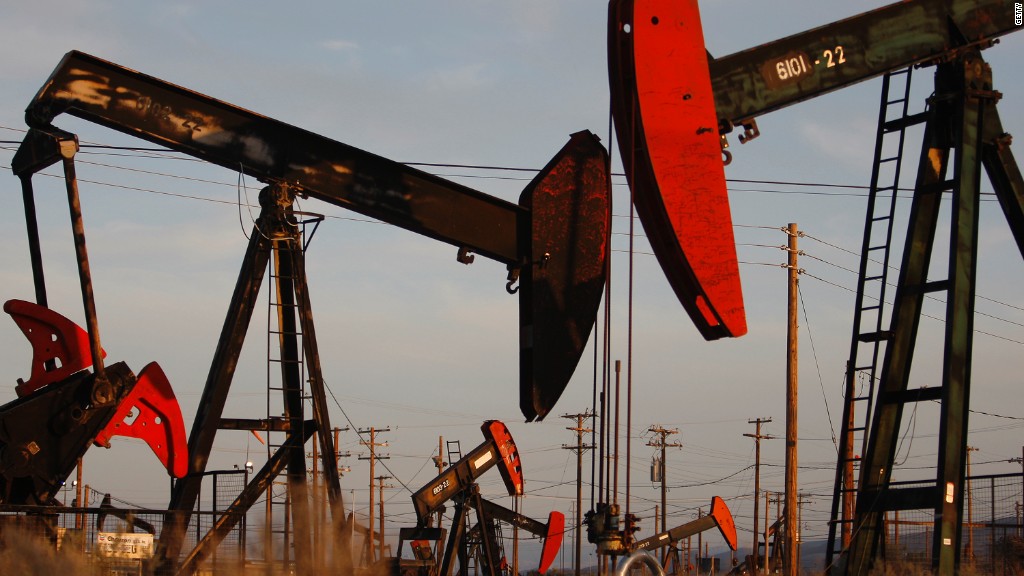 It's Wednesday today, but it kinda feels like Merger Monday!
Here are the four things you need to know before the opening bell rings in New York:
1. Big deal for Big Oil: Shares in oil major Royal Dutch Shell (RDSB) are dropping by about 6% in London after the company said it inked a $70 billion deal to buy British oil and gas firm, BG Group (BRGYY). Shell is offering a 50% premium for the purchase.
Traders reacted by bidding up BG shares by about 38%.
Shares in BG have fallen by about 30% over the past year, tracking a sharp drop in crude oil prices. Shell clearly saw this as an opportunity to snap up a smaller company for a better price.
"The imperative now becomes for management to convince the market of the financial implications: near term earnings dilution; a significantly more levered balance sheet; and a higher priority for debt reduction versus dividends," wrote analysts at Jefferies International.
2. Focus on the Fed: U.S. investors are eagerly awaiting the 2 p.m. ET release of the Federal Reserve's minutes from its latest meeting. Wall Streeters like to parse through the details of the document in an effort to get a better sense of when the Fed may begin raising interest rates.
Meanwhile, the Bank of Japan was in the spotlight Wednesday after it left monetary policy unchanged.
"Governor Kuroda indicated that the Board doesn't see the need for additional stimulus at the moment," said Capital Economics' Marcel Thieliant. "However, Mr Kuroda has a record of springing surprises and we still expect policymakers to step up the pace of easing at the end of the month."
The Bank of Japan is currently in the midst of a massive stimulus program that is pumping the economy with cash, deflating the currency and aiming to boost inflation.
3. Global market overview: U.S. stock futures are looking solid, European markets are mostly rising in early trading, and Asian markets ended with mixed results.
Crude oil futures are dipping by about 2% to trade around $53 per barrel.
Investors in Europe are continuing to watch the ongoing Greek drama as they worry the country may be on the brink of default.
Greece's prime minister is heading to Moscow Wednesday to meet with Russian President Vladimir Putin and there's a chance Putin might offer help in the form of cheaper gas. Greece is facing a big debt payment this week, but the government has reassured markets that it has the money to pay and avoid default.
Related: Greece says Germany owes 279 billion euros for war damages
4. Earnings: A trickle of earnings are set to come through Wednesday. Family Dollar (FDO) and Rite Aid (RAD) are reporting quarterly results ahead of the open.
Alcoa (AA) and Bed Bath & Beyond (BBBY) will report after the close.
The earnings will really start flowing next week when we'll hear from big banks including Citigroup (C) and Goldman Sachs (GS).