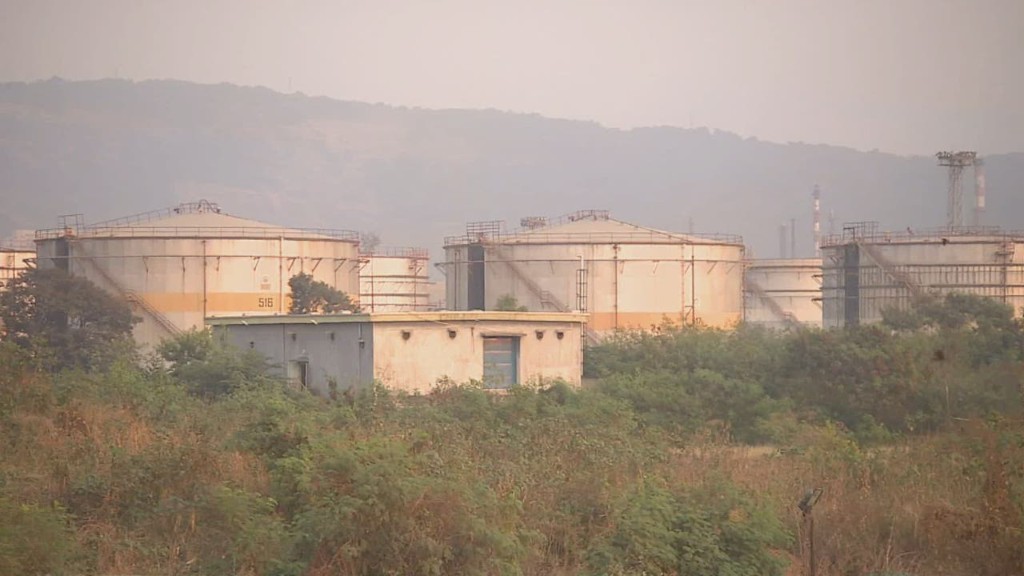 India is looking like the success story of 2015.
Its economy is growing faster than China's this year, and the most of any major economy in the world. It will surpass Russia's this year in size and nearly equal Brazil's in 2016, according to new data from the International Monetary Fund.
India is holding its ground during a shaky time in the global economy too. While most emerging nations have struggled mightily against the strong U.S. dollar and falling commodity prices, India is above water.
Its currency, the rupee, has gained in value against the dollar this year. The currencies of peers Brazil, Turkey and South Africa have all lost value.
Last week, Moody's raised India's credit rating outlook -- a sign of a healthy economy.
"India is in a real sweet spot," says Nick Smithie, chief investment strategist at Emerging Global Advisors.
Related: India to surpass China in economic growth
It's all about the economy: A few key facts -- and some luck -- are helping India's economic surge.
India imports lots of oil and falling prices are a big win for both businesses and consumers there. A relatively new government, led by Prime Minister Narendra Modi, has also ushered in a wave of reforms to bolster businesses and jobs.
India's central bank leader, Raghuram Rajan, is highly regarded. He's helped reduce India's foreign debt.
Less debt and more concrete reforms -- plus the country's young worker population -- are building investors' confidence in India.
"It has unlocked the growth potential," says Amer Bisat, managing director of emerging market fixed income portfolios at BlackRock. "The next few years should be very positive for India."
Related: This Indian city has the world's worst air
Too late to invest? The usual problem with growth stories is that it's usually too late join the party. But India hasn't peaked yet. In fact, it could be heading toward a multi-year bull market, experts say.
The strong economic reforms could translate to stock success next year. India's S&P SENSEX index is up 5.6% so far in 2015 and 28% in the past 12 months -- ahead of the S&P 500.
American funds with money in India are cashing in. BlackRock's IShares MSCI India Small Cap ETF is up 54% over the past year -- about the same as Emerging Global's India Consumer ETF.
Smithie says that corporate earnings growth in India is in the single-digit range this year, and is expected to hit the mid-teens next year. By comparison, America's corporate earnings growth is projected to decline this year.
"India is taking over the baton of leadership in emerging market and possibly global growth from China," he says. "There is the potential for an acceleration in growth in India whereas the rest of the world is still slowing down."