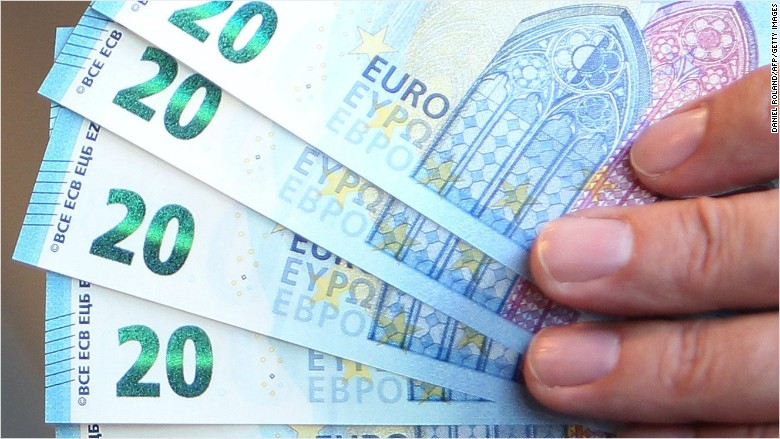 Super Mario will be pleased: Europe has put an end to deflation for now.
Consumer prices were flat in April after four months of declines that strained the region's fragile economy.
Official statistics released Thursday put initial estimates for euro zone annual inflation at 0% in April, up from -0.1% in March.
Falling energy prices have helped spur deflation in Europe but that drag is easing as oil rebounds.
Related: American cash is flooding into European stocks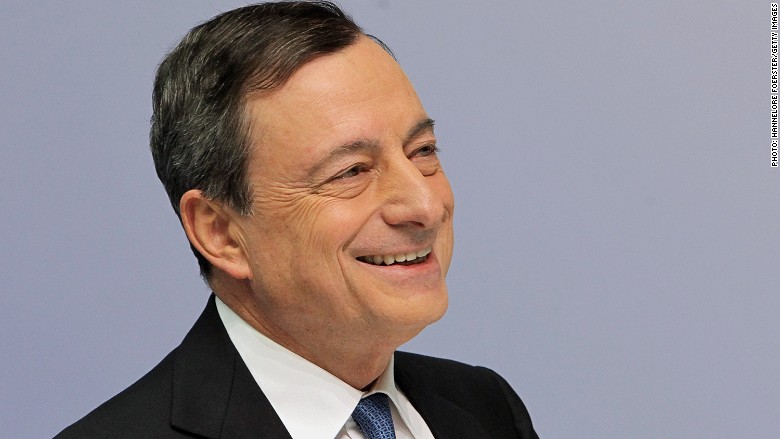 While prices are steady across the 19 countries in the currency bloc, they remain well off the European Central Bank's inflation target of just below 2%.
Falling consumer prices can wreak havoc with an economy, particularly against a backdrop of high unemployment.
That's because consumers and businesses may choose to save rather than spend in the hope that prices will fall further in the future. It also makes it harder for countries to pay off debts.
Worries about deflation helped spur the ECB President Mario Draghi to unleash a massive stimulus program earlier this year. Last month the ECB began buying bonds and the plan, designed to boost inflation and revive the economy, appears to be working.
Related: Europe finally starts pumping markets with cash
But Europe's battle with falling prices isn't over yet.
Capital Economics chief European economist Jonathan Loynes said it's too early to conclude that the threat of deflation has lifted. He said while the shorter-than-feared bout of deflation brings some relief, the problem of falling prices could return if oil prices dip again.
IHS chief Europe economist Howard Archer echoed similar concerns. Archer said that price rises across the euro zone are likely to be limited for some time to come, thanks to muted economic activity and still relatively high unemployment.