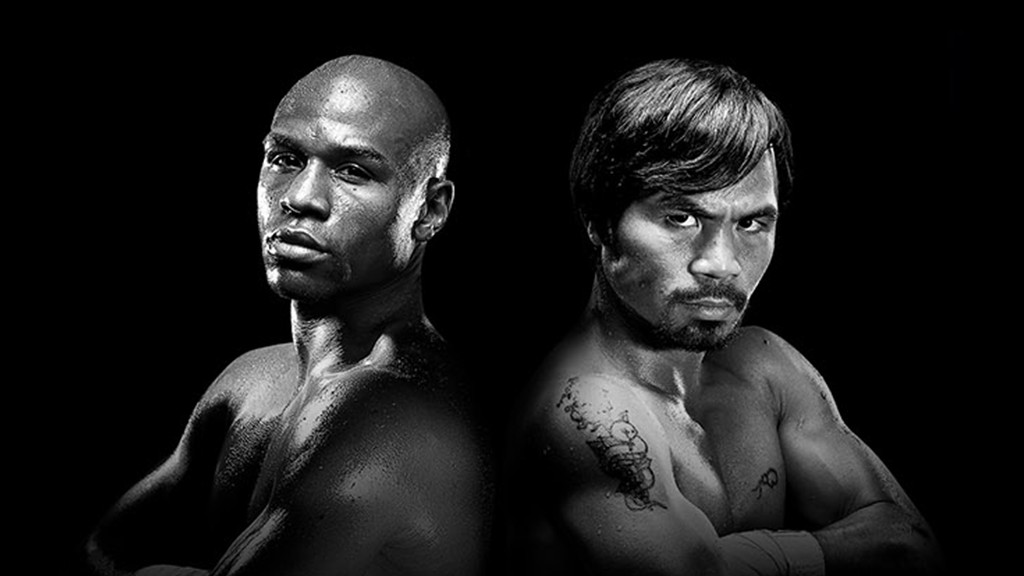 Let's get ready to rumble! With Warren Buffett?
Every year, Berkshire Hathaway starts its shareholder meeting with a movie -- a mix of ads for Berkshire-owned businesses, archived clips, and skits with celebrity cameos.
This year, the movie acknowledged that the shareholder meeting is taking place on the same day as the Fight of the Century: Floyd Mayweather vs. Manny Pacquiao in Las Vegas.
But here in Omaha, in the alternate reality world of Berkshire's annual meeting, Buffett is getting set to fight Mayweather.
The movie shows Buffett arriving at Mayweather's gym and launching an expletive-laced tirade against the undefeated welterweight champion.
That is followed by a breaking news update from Charlie Rose about how Warren Buffett -- aka The Berkshire Bomber -- and Mayweather agreed to a boxing match.
Related: Uncle Sam is the big winner in the Fight of the Century
Flash forward to the ubiquitous training scene ... complete with the theme music from "Rocky." Mayweather is hitting a punching bag. Buffett is pounding on the keys of an old school adding machine.
And now it's time for the fight!
Sean Combs and Jack Nicholson are in the audience. Mayweather puts in his mouthpiece. Buffett is devouring See's Candies in his corner.
A joke about Mayweather's likely $120 million payday is made. "MGM stands for Mayweather Gets Money."
And no mention is made of Pacquiao.
Who wins Buffett vs. Mayweather? We'll never know. Just as the bell rings, the screen shows white noise and snow. A cartoon Buffett complains about the cable bill not being paid.
It was very clever and the audience clearly loved it.
Buffett thanked Hollywood director John Landis for directing the segment and singled out "Trading Places" as the best Landis movie. Hard to dispute that.
Still, it's a bit odd that Buffett is willing to publicly endorse Mayweather given his history of arrests and guilty pleas for domestic violence.
Buffett is often asked for advice by famous athletes -- most notably LeBron James.
Advertisers have shunned Mayweather but have flocked to Pacquiao -- especially in his home country of the Philippines.
But Buffett is a proud American ... and Mayweather is from the United States.