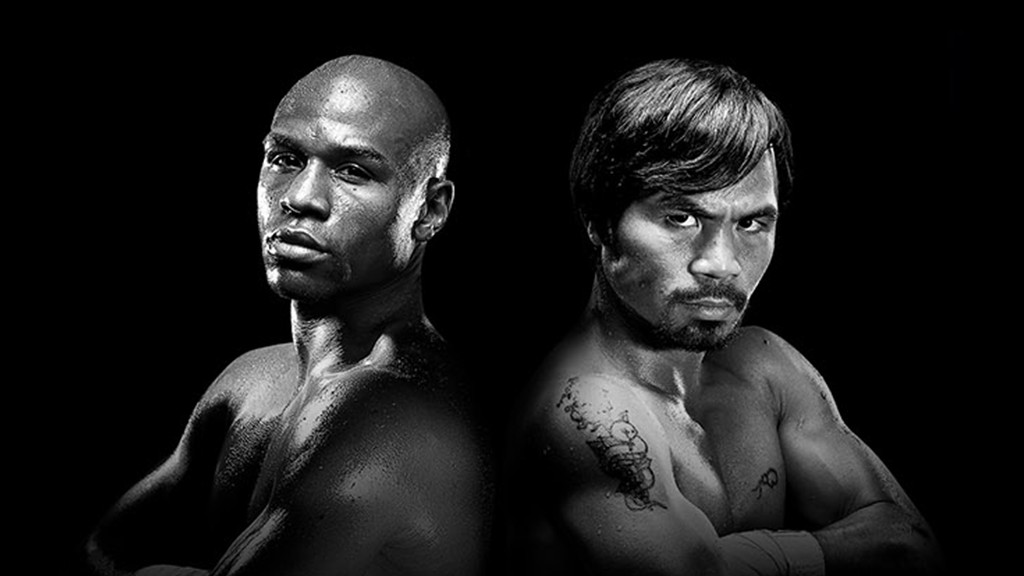 The historic Mayweather-Pacquiao fight isn't until Saturday night, but we already know that Uncle Sam is guaranteed to win big.
The fight's total purse is estimated to top $200 million. Mayweather gets 60% of that and Pacquiao gets the rest, no matter who wins, according to the contract.
These two payouts will be the largest paydays ever for a professional athlete.
And they're subject to taxes.
The good news for Mayweather and Pacquiao is that there's no income tax in the state of Nevada. The bad news is that the federal income tax rate will be 39.6% on their prize winnings.
Mayweather will likely win $120 million and Pacquiao will get $80 million for the fight, putting them squarely in the highest income tax bracket.
(The purse could be more or less depending on just how many people pay $99 to watch the fight at home on pay-per-view.)
Related: Pay per view police will be on hunt during Mayweather Pacquiao fight
If the purse does come in as expected, Mayweather would owe about $48 million in taxes, while Pacquiao will have to fork over $32 million.
In addition to income tax, they'll also have to pay the Medicare tax -- just like any other working American. That's at least 1.45%, according to experts at the Tax Institute with H&R Block, and could be higher if they file as self-employed. High-income earners are subject to an additional 0.9% Medicare surcharge tax.
The winnings would also be subject to a Social Security tax. But that only applies to the first $118,500 a person earns, and both fighters have probably already earned that much this year.
Of course, there are plenty of unknowns that will affect the fighters' returns, like how much other income they have and what kind of deductions they're allowed. But we can guess the tax rate on their earnings from Saturday's fight will probably be more than 40%.
Related: Floyd Mayweather: The star athlete no sponsor will touch
Either way, both boxers will still have plenty left over.
Each will make more in a single night than the next highest-paid professional athletes. Baseball's Miguel Cabrera earns an average of $31 million a season, according to his 8-year contract with the Detroit Tigers, while Los Angeles Dodgers pitcher Clayton Kershaw has the largest 2015 paycheck at $32 million.
In 2013, Pacquiao's promoter Bob Arum told the Los Angeles Times that the Pac-Man may never fight in the U.S. again because of the high tax rate. Since then, Pacquiao has had two fights in Macau, China, where the top income bracket is taxed at just 12%.
But the chance to fight Mayweather seems to have lured him back to the higher-tax U.S.A. They'll be in the ring at the MGM Grand Casino in Las Vegas May 2 at 9 p.m. ET.