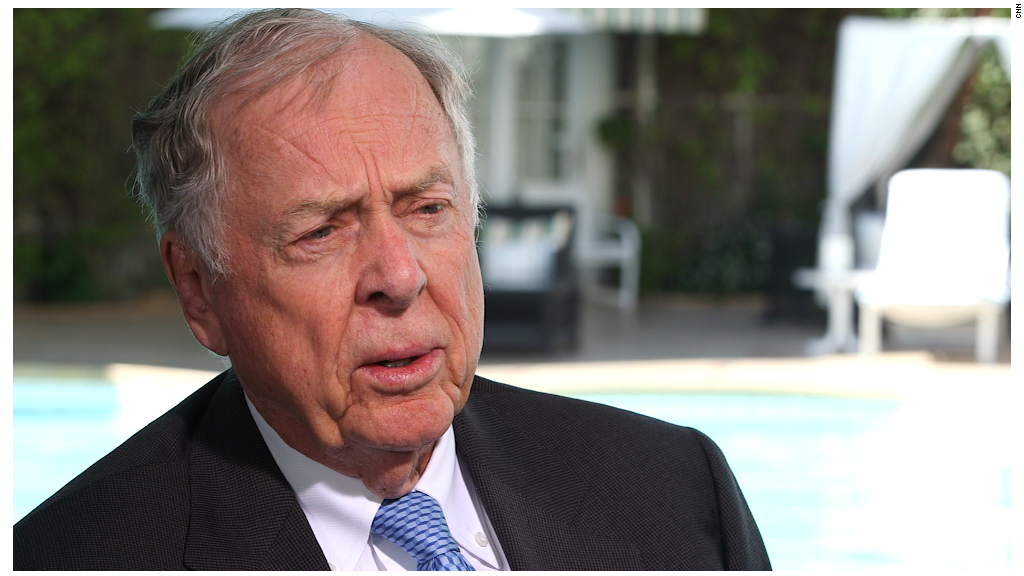 Here's something the world hasn't seen since December: oil trading above $60 a barrel.
Traders are buzzing about whether its a sign that the era of low gas prices for American drivers is over.
"It looks like this market is breaking out," said Phil Flynn, a senior energy analyst at the Price Futures Group in Chicago.
It's a new high point for 2015. Crude oil prices fell below $45 earlier this year. While American drivers cheered the low gas prices at the pump, oil companies cut jobs and there was a panic sell-off in the stock market. Big energy stocks tanked, dragging much of the rest of the market lower with it.
Some even predicted oil would fall further to $30 a barrel, but that didn't happen. Instead, oil climbed steadily back up in April. That's not great news for drivers. Gas prices have jumped to $2.62 a gallon on average -- costing nearly a quarter more than a month ago.
Related: T. Boone Pickens: Oil will rebound before a Texas recession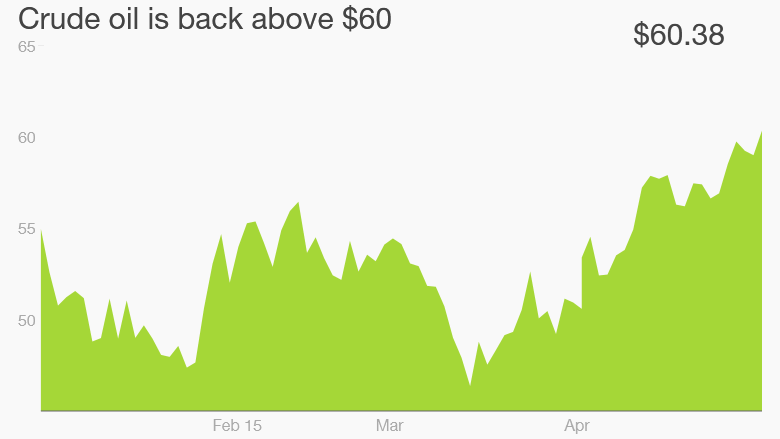 The question now is whether oil prices have really come back from the lows and these levels are sustainable.
Oil prices fell largely because the world has too much of the black gold. The U.S. energy boom and the return of several Middle Eastern nations pumping has increased supply. At the same time, the slowing economies in China and Europe drove down demand. The result was a slump in prices.
Now the dynamic is shifting.
"What we're seeing is a combination of factors. There are signs of U.S. production falling...and much better than expected growth numbers from Europe," said Flynn.
This morning Europe released much rosier forecasts for GDP growth of 1.5% for the euro zone area for 2015, citing "positive economic tailwinds."
Flynn also notes that Saudi Arabia released data on its oil sales to Asia that show prices were stable -- another sign that Asian demand isn't as weak as some may have thought.