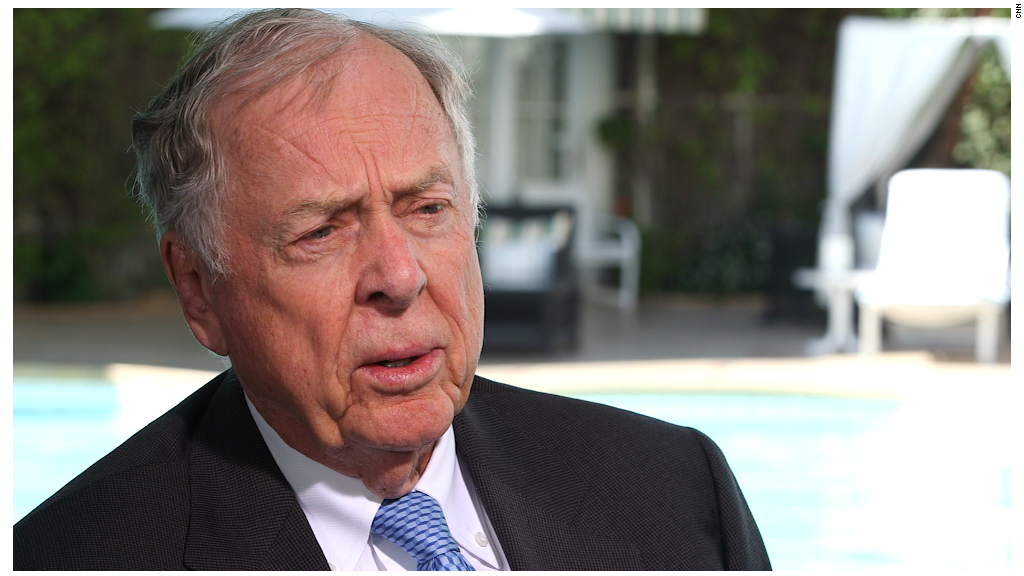 The scariest days may be over for oil workers.
Oil prices are finally rebounding, and that uptick is causing cautious optimism. This week oil climbed back over the $60 a barrel mark for the first time since December.
That's welcome news for people around the country who rely on the oil industry to make a living. American companies cut about 52,000 jobs since the oil meltdown began in May, outplacement firm Challenger, Gray & Christmas estimated in early April.
"The worst is passed. That consolidation is just about done," Joe Brusuelas, chief economist at consulting firm McGladrey, told CNNMoney on Wednesday from the sidelines of SkyBridge Capital's SALT Conference in Las Vegas.
While the price of oil is still down dramatically from a year ago (it was over $100 last May) due to a massive supply glut, the significant rebound since the $44 lows technically means oil is in a bull market again.
"We're not going to move back to $40 anytime soon," he said.
Related: Hedge fund star David Einhorn calls fracking companies a joke
Brusuelas acknowledged that while cheap gas has been a net positive for the overall American economy, it's led to difficult times in energy hubs like Houston, Oklahoma City and North Dakota.
Nonfarm payrolls tumbled by more than 25,000 in Texas during March, the steepest decline since the Great Recession. JPMorgan Chase even warned late last year that the Lone Star state could sink into a recession.
However, Brusuelas believes the layoffs in the oil industry will moderate because oil prices have bounced back and -- at least so far -- haven't returned to the 2015 lows.
That confidence about the worst being over was echoed last week by T. Boone Pickens. The oil billionaire told CNNMoney people in Texas shouldn't panic because oil prices will end the year around $70 a barrel and could hit $90 to $100 in 12-to-18 months.
Related: Boone Pickens to Texas: Don't panic. Oil is going higher
While the layoffs have been very painful for many Americans, Brusuelas said "that industry is on stronger footing now."
That's because companies like Schlumberger (SLB), Halliburton (HAL) and Baker Hughes (BHI) dramatically shrunk their headcount and cut expenses in response to lower oil prices.
The rapid response by the industry is "the closest you'll get to pure capitalism," Brusuelas said.
It also marks a big contrast with Europe, where it's much harder for companies to conduct mass layoffs due to tighter labor laws.
"If this was in Europe, the energy business would be a mess," Brusuelas said.