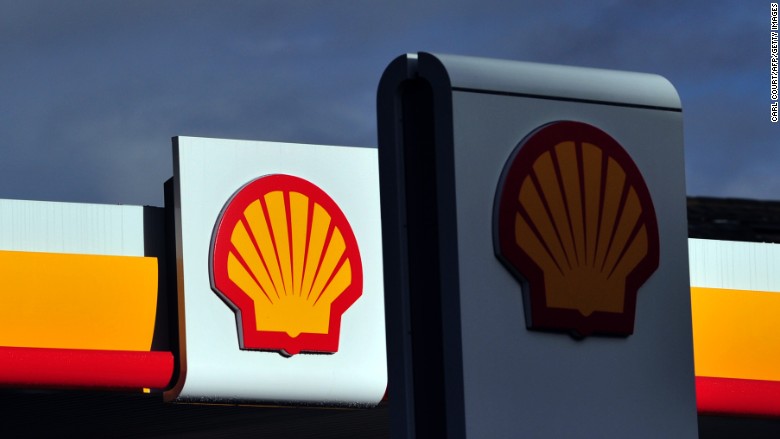 Shell has finally won approval to drill for oil in the Arctic, overcoming years of setbacks and fierce opposition from environmental campaigners.
The U.S. Bureau of Ocean Energy Management gave Shell's controversial exploration plans the green light on Monday, with strings attached.
The oil giant will need a few more approvals from other organizations, including the U.S. Bureau of Safety and Environmental Enforcement.
The U.S. regulator said it had considered "significant environmental, social and ecological resources in the region" in assessing Royal Dutch Shell (RDSA)'s proposal.
The oil exploration and drilling project is set to take place in the Chukchi Sea, which lies between Alaska and Russia.
Related: Lego ditches Shell partnership after Arctic oil protests
Shell has been trying to move into the region since at least 2009. Environmental groups warned the risks were as great as ever.
"Instead of holding Shell accountable and moving the country towards a sustainable future, our federal regulators are catering to an ill-prepared company in a region that doesn't tolerate cutting corners," said Greenpeace senior research specialist Tim Donaghy. "[This] could lead to a disaster in the Arctic."
Greenpeace has been vocal about its opposition to Arctic oil exploration. Late last year, the organization successfully pressured Lego to end its 50-year relationship with Shell by using a viral video showing Lego figures in a pristine Arctic landscape being enveloped by an oil spill.
Related: 5 solar stocks that should be on your radar
Shane Tomlinson, an energy expert at the Royal Institute of International Affairs, said Shell would have to tread carefully as it moves forward with its Arctic plan, not least because low oil prices may mean a low return on its investment.
Oil prices are trading around $60.50 per barrel, down from over $100 a barrel last summer.
Shares in Shell fell by about 1.3% in London on Tuesday. But they were still performing better than the overall market, which was off by about 1.6% at midday.
--CNN's Chris Liakos contributed to this report.