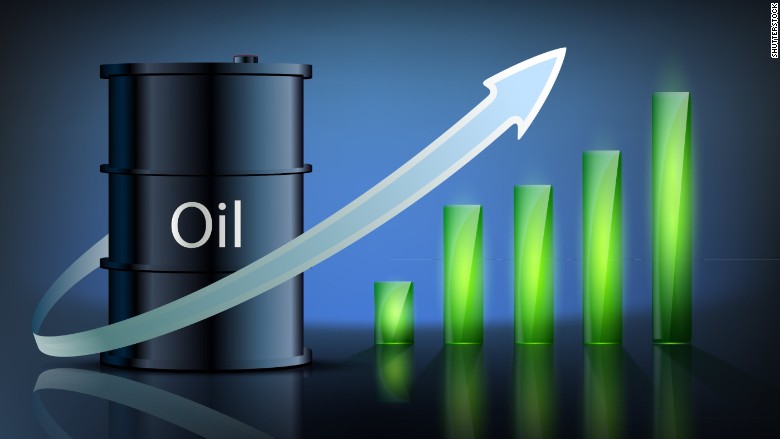 Very rarely do the words "safe" and "oil stocks" go together.
Not because oil investments are a way to lose money, but because people vastly underestimate the volatility of those investments and turn a temporary downturn in the market into a bad investment because they sell at probably the worst time possible.
The chances that the price of oil will move significantly over the next year are about as good as you having a birthday. However, if you define a safe investment as something that you can put your money in over a decade long time horizon, then the chances of finding a safe investment in oil go up significantly.
Related: How to find the best stocks to buy now
With the world needing oil for quite some time, companies with the massive scale to develop the next great oil field, the companies with the infrastructure to move that oil to market, and the companies that will provide the equipment to fuel the development of those new oil fields will likely do very well over this period.
That is why companies such as ExxonMobil (XOM), Magellan Midstream Partners (MMP), and National Oilwell Varco (NOV) could be some of the safest investments in the oil space today. Here's more: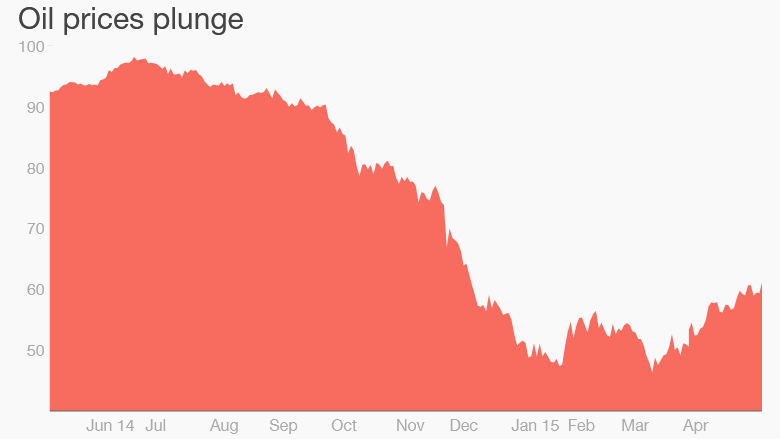 1. ExxonMobil: Big Oil companies have a lot of competitive advantages that make them some of the safer investments in the oil industry. Their sheer size alone gives them immense economies of scale that help drive down costs, and their history as stable investments has allowed them to access cheap capital with credit ratings better than most governments.
Also, the integrated model of owning production, refining, and retail arms help to smooth out earnings. When oil prices are high, the production side of the business will do great things while the refining sector likely won't. Conversely, low oil prices will be a boom for the refining division while production's performance will be less than stellar. With such a volatile commodity market to deal with, having both sides of the oil coin can provide a safety net for investors.
Related: The big oil battle has just started
There is quite possibly no company that personifies this level of safety and stability like ExxonMobil. With a market capitalization of $366 billion, the company enjoys economies of scale that few companies can replicate. Also, its AAA credit rating gives it access to some of the cheapest debt out there, making it much easier for the company to finance new large scale projects.
Not that it needs to, though, because for years ExxonMobil has generated more than enough cash from its operations to cover its capital expenditures as well as pay a hefty dividend and repurchase shares. The company will still go through some ups and downs as oil prices swing back and forth, but the company is built to handle it and provide shareholders with a long-term wealth-building machine.
2. Magellan Midstream Partners: One of the safer investments in any part of the oil and gas market is in the pipelines that transport those products from source to refinery to end market. These pipelines traditionally generate revenue on long-term fixed-fee contracts that have little connection to the actual price of oil itself.
Not only does Magellan benefit greatly from this sort of revenue stability -- about 85% of Magellan's operating margin comes from fixed-fee contracts -- but a large part of that pipeline network is actually a regulated monopoly because much of its petroleum pipeline network is the only provider of petroleum products in certain regions of the country. Like utilities of old that had little to no competition, Magellan is pretty much guaranteed returns on large portions of its network.
Related: 13 Priceless Buffett and Munger Quotes From the 50th Anniversary Meeting
On top of that, Magellan is one of the few master limited partnerships that holds an investment grade credit rating, which -- like ExxonMobil -- gives it access to much cheaper financing than many of its competitors in the pipeline business. The combination of a stable earnings base to budget future growth as well as access to cheap capital in order to finance it has allowed Magellan to throw off tons of extra cash to shareholders through distributions.
Over the past 14 years, the company's distribution to shareholders has grown 13% annually and shows no signs of slowing down. You can't ask for much more safety than that in an investment.
3. National Oilwell Varco: If you were to look at the stock price of National Oilwell Varco over the past several months, you might not think that this company should qualify as a safe oil investment. After all, shares have declined by 40% since their highs back in September and the oil market really started to take a turn for the worse.
However, one thing that National Oilwell Varco has proven over the years is that it has handled down markets better than just about every other oil services company thanks to a large backlog of orders and a recurring revenue stream from selling replacement parts for its equipment that is out on the job. Over the past 9 years -- a period where we have seen two major downturn in the energy market -- National Oilwell Varco has more than quadrupled its EBITDA.
Related: Apple is great for dividend investors
There is no doubt that the downturn in oil prices and the subsequent downturn in drilling activity and capital spending will impact National Oilwell Varco's earnings to a certain degree, but its $10 billion in backlog orders will help to bridge the gap until the market picks back up again and companies will need to spend on either new equipment or simply replacing parts. When that does happen, the company will be ready.
Important note: There are no guarantees in investing. There are just way too many unforeseeable challenges out there that we can't quantify. This is especially true in the world of oil because it is such a complex web of moving parts that predicting where oil prices will go is a complete waste of time. However, those with the ability to look beyond the short-term undulations of the oil market and identify great companies will likely find safe havens for building wealth over the long term, and investing in ExxonMobil, Magellan Midstream Partners, and National Oilwell Varco are a great start.
Related: The best advice for new investors
Tyler Crowe writes for The Motley Fool. He owns shares of Magellan Midstream Partners and National Oilwell Varco. The Motley Fool recommends Magellan Midstream Partners and National Oilwell Varco.