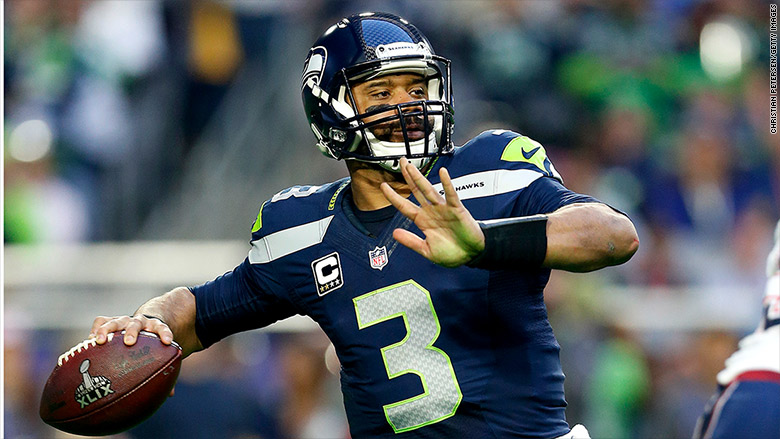 Many fans complain about how overpaid their favorite players are, but a group of Seattle fans are actually trying to raise more money for their star quarterback.
Russell Wilson helped take Seattle to the last two Super Bowls, but he'll be a free agent after next season and fans are worried that the team won't be able to pay him enough to stay. So one fan started a crowd funding campaign on GoFundMe to try to raise at least $5 million to keep Wilson in Seattle.
Seattle has had Wilson for a relative bargain price until now. He's in the final season under a four-year, $3 million contract, according to Spotrac, which tracks sports contracts. But experts think his next deal could top the record $110 million, five-year deal previously signed by Green Bay quarterback Aaron Rodgers. The problem: the Seahawks may not be able to offer Wilson that kind of contract because of the league's salary cap, which is the limit teams can pay players.
Related: NFL earns record profit despite ugly image
"The premise is simple yet effective. Wilson needs money to stay in Seattle, we have money, therefore we give money to Wilson IF and only IF he signs," wrote Tim Pennoyer, the fan who started the campaign.
Most sports-related GoFundMe campaigns are for youth teams that need help with things like traveling to national tournaments. So far the Russell Wilson campaign has raised only $1,311 from 48 fans over the last two weeks. Most are small, anonymous donations, though one fan named Scott Parker did contribute $475, according to the site.
The NFL did not respond to a question about whether Wilson would be able to accept these donations under NFL rules, or whether the money would count against the salary cap that teams are allowed to spend on payroll. If it is counted against the salary cap, then the money that's raised won't do much good.
Related: Paul Allen is richest NFL owner
It's also not clear whether $5 million could even bridge the gap between what the Seahawks might be able to offer Wilson and the offers he might get from other teams.
Ironically, Seahawks owner Microsoft co-founder Paul Allen, is the richest owner in the NFL, and the team itself made an estimated $27 million profit in 2013, according to Forbes.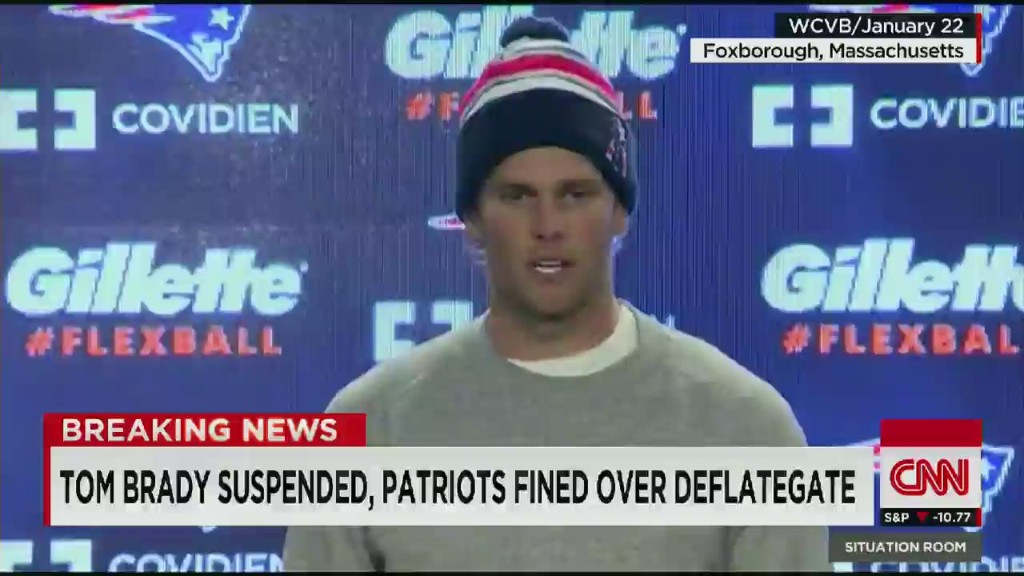 Pennoyer, who grew up in a Seattle suburb but now lives in Glendale, Calif., says that if Wilson doesn't end up staying in Seattle a portion of the money will be donated to one of Wilson's favorite causes -- The Seattle Children's Hospital. Some of the money might also be used to buy some "token of appreciation" to Wilson for his Seahawks career. But Pennoyer is allowed to spend any of the money that's raised any way he wants, no matter what happens with the contract negotiations.
What Pennoyer can't do is refund the money to donors. The GoFundMe site says campaign managers keep funds raised even if a goal is not met.