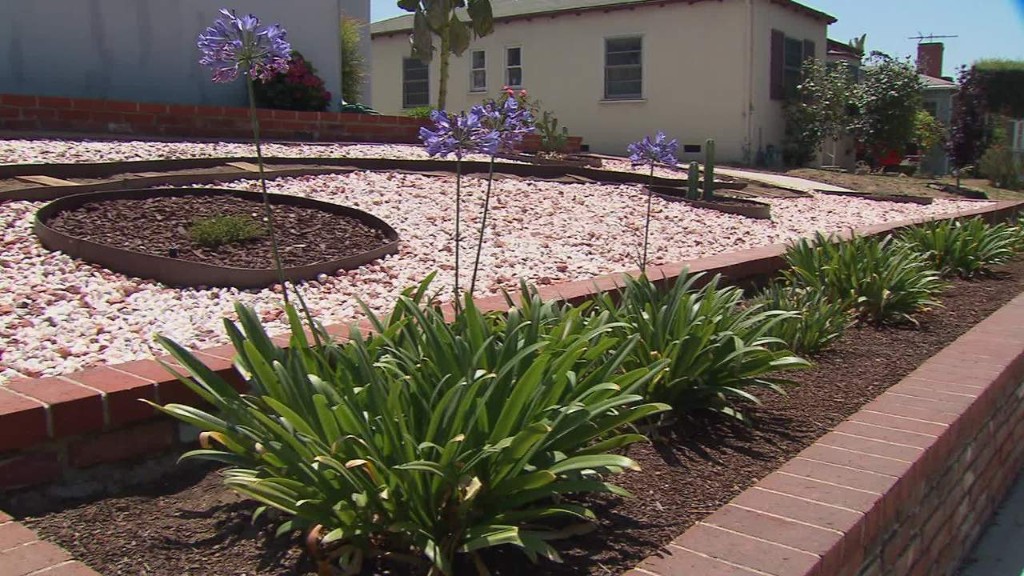 The drought's been rough for a lot of people in California. Farmers, gardeners, restaurant diners who just want a glass of water.
But there's one subset that's doing quite well: landscapers who specialize in ripping out water-guzzling lawns and replacing them with lush, native plants that require a fraction of the moisture.
"I'm falling behind on my design work because I'm fielding so many calls and emails," said Rob Moore, owner of California Native Landscape Design in Orange County.
Moore said he's on track to make over $100,000 this year -- double what he made last year -- as people adopt native landscapes. Gone are the traditional lawns -- what one landscaper called "fresh water marshes." Those types of landscapes were never suited for Southern California, and were the result of migrants from the East simply planting what they knew, said Moore. Now, the lawns are being replaced with stone pathways, mulch and drought-tolerant species like lilac or coffee berry.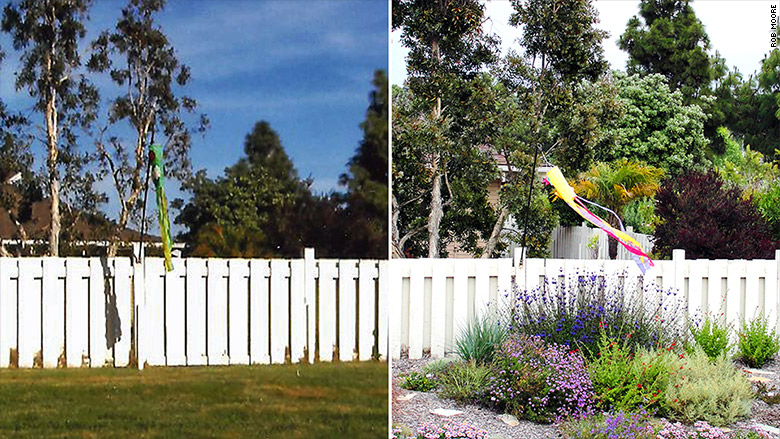 Homeowners are making the changes out of necessity as the grass dies from lack of water. There's also a desire to save water -- and the savings can be substantial.
A typical lawn soaks up some 90,000 gallons of water a year, said Andrew Farrell, head of business development at the aptly-named Turf Terminators. That's roughly the same amount of water in five backyard swimming pools. A native landscape like those that Turf Terminators installs consumes around 6,000 gallons a year.
The water savings translates into cash savings -- about $2,200 a year for an average size lawn, said Farrell. Because so much less water is used, several California water districts are offering cash incentives to tear out grass. In Los Angeles, recent rebates amounted to $7,500 for a 2,000-square-foot lawn.
The cost to replace a lawn generally runs between a few thousand dollars and $10,000 for a basic job -- although more elaborate landscapes can run much higher.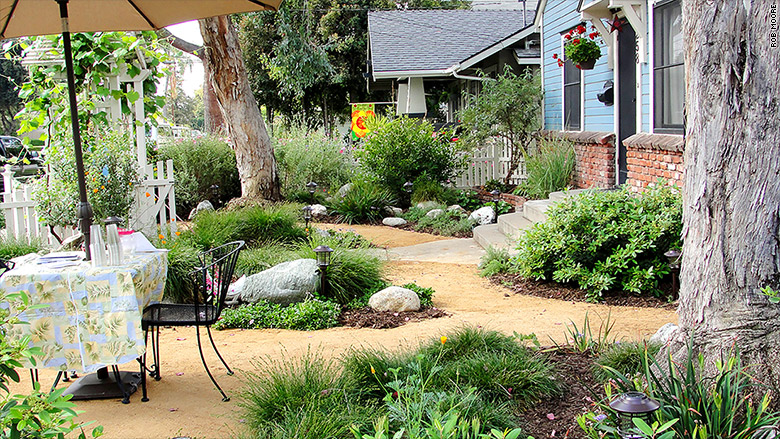 Turf Terminators would remove and replace a lawn for free in exchange for the rebate, and business was brisk. The company has gone from three employees to over 600 in the last year and replaced over 5,000 yards.
The rebates are no longer quite as good after a regional program used all its funding, though several local rebates still exist.
Related: 3 cool technologies that could save the world's water
There's some concern that swapping grass for rocks or other desert-type features will result in hotter, less hospitable landscapes. But Gregg Rubin, owner of California's Own Native Landscape Design, says a well-designed native garden is just the opposite.
Rubin, who's seen his business grow 35% in the last year, substitutes buffalo grass or field sedge for traditional grass. The field sedge looks like grass, smells like grass and can be mowed like grass -- but it uses half the water.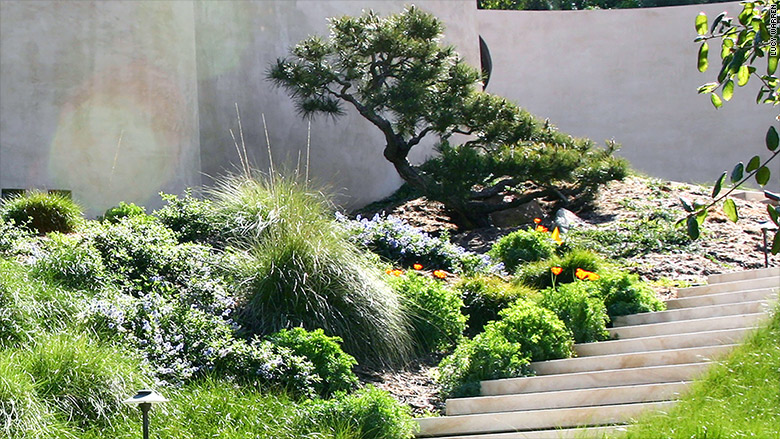 Meanwhile, a garden heavy with native plants will attract all sorts of native wildlife.
"All of a sudden your garden is full of butterflies and birds and insects you've never see before," said Rubin. "The kids love it."