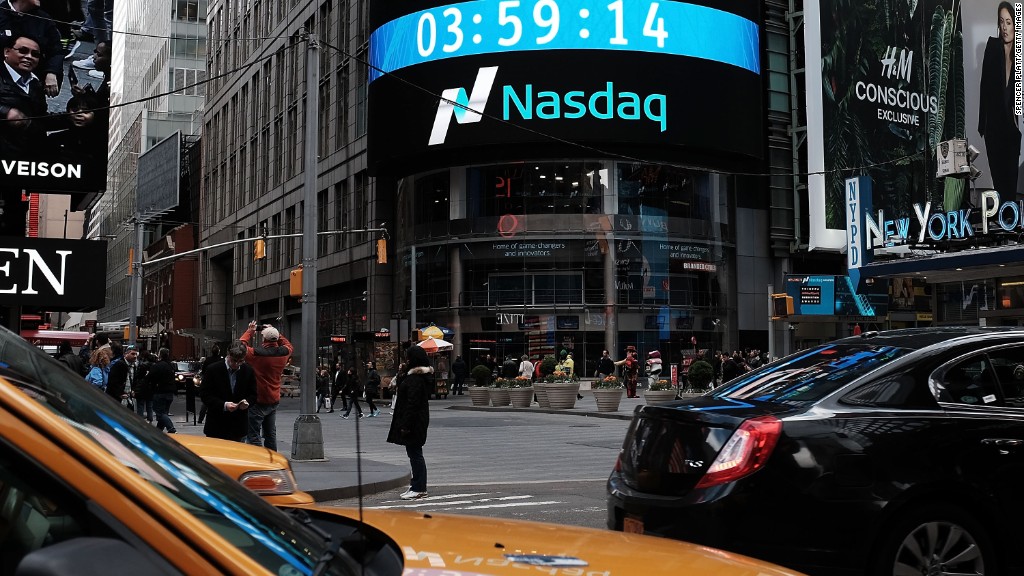 Oil prices will most certainly be in focus Tuesday, but there are still plenty of other things to watch in the market.
Here are the four things you need to know before the opening bell rings in New York:
1. Oil slide: Oil prices continue to slip, with crude futures currently trading around $50 per barrel.
Just last year oil was trading for double that price but then fell off a cliff -- slumping to $43 per barrel in March. They recovered to about $61 but have been falling steadily for the last six weeks.
Earlier this month, the International Energy Agency warned that the market remains "massively oversupplied" and predicted prices could drop again.
Another commodity to watch is gold, which is currently trading at a 5-year low.
2. Stock market overview: U.S. stock futures are relatively stable ahead of the open, following a calm Monday.
European markets are mixed in early trading, while most Asian markets ended with small gains.
3. Stock market movers -- PayPal, IBM: Shares in PayPal (PYPLV) are rising by about 3% premarket and there's a great deal of trading going on as the company begins its second day as an independent company.
The online payment service was spun off from eBay (EBAY) on Monday and its shares immediately shot up by about 5%. PayPal is now worth nearly $50 billion.
Newmont Mining Corporation (NEM) shares are also climbing by about 3.5% premarket, recovering from a big drop since Friday. Shares in the miner have been falling steadily since late 2011.
At the other end of the market, IBM's (IBM) shares are dipping by about 5% in extended trading after the tech giant posted quarterly earnings that fell short of investors' expectations.
4. Earnings: Summer earnings are still rolling in. Among the companies expected to report this morning are Harley-Davidson (HOG), Travelers (TRV) and Verizon (VZ).
After the close, we'll hear from Apple (AAPL), Microsoft (MSFT), Yahoo (YAHOF), GoPro (GPRO) and Chipotle (CMG).