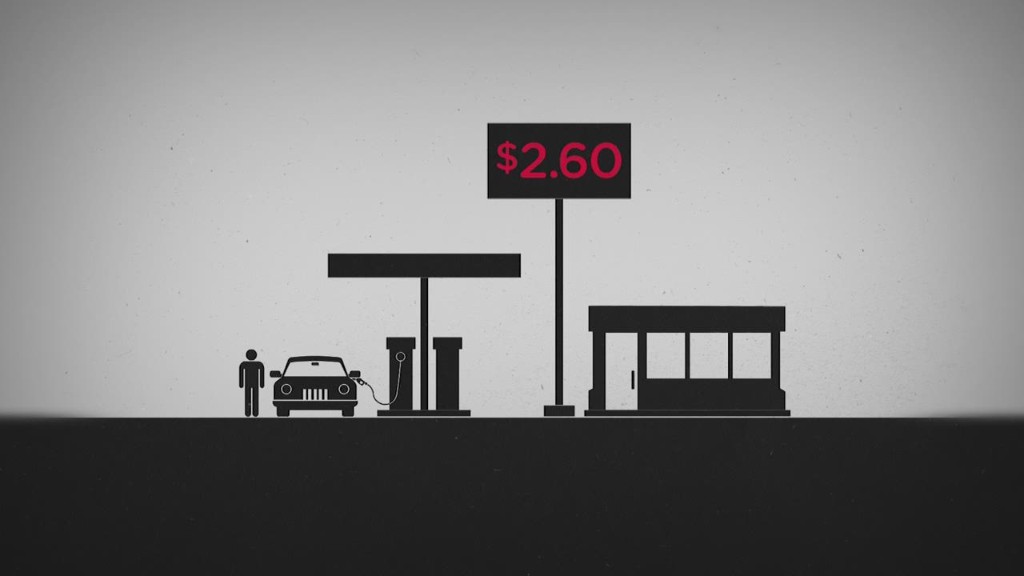 Sinking oil prices have prompted another round of heavy job cuts.
Royal Dutch Shell (RDSB) will slash 6,500 jobs in 2015 as part of a cost cutting drive. Another British firm Centrica (CPYYF) will shed 6,000 jobs, partly due to a reduced focus on oil and gas production.
The latest wave of job losses follow a period of relative calm for energy firms as global crude prices stabilized.
But oil has resumed its slide over the past two months and now trades just below $49 a barrel.
The American energy revolution and record OPEC output has created a massive supply glut at a time when global economic growth is depressing demand.
The prospect of more oil exports from Iran as Western sanctions are lifted is also pressuring prices.
Related: Will China's slump sink Europe?
Shell believes there's more pain to come.
"Today's oil price downturn could last for several years," CEO Ben van Beurden said in a statement. "Shell's planning assumptions reflect today's market realities."
Shell suffered a sharp fall in second quarter profits. In addition to taking the knife to costs, the company is also planning to spend $3 billion less on capital investment in 2015 than it forecast just three months ago.
Investor welcomed Shell's latest move, sending shares up 2.5% in London trading.
A string of other energy companies have announced plans this year to cut investments and jobs due to the slump in oil prices.
Centrica, owner of British Gas, said Thursday it was scaling back in exploration and production, and would boost its gas distribution and energy services business instead.
Its shares dropped 2.2% in London trading.