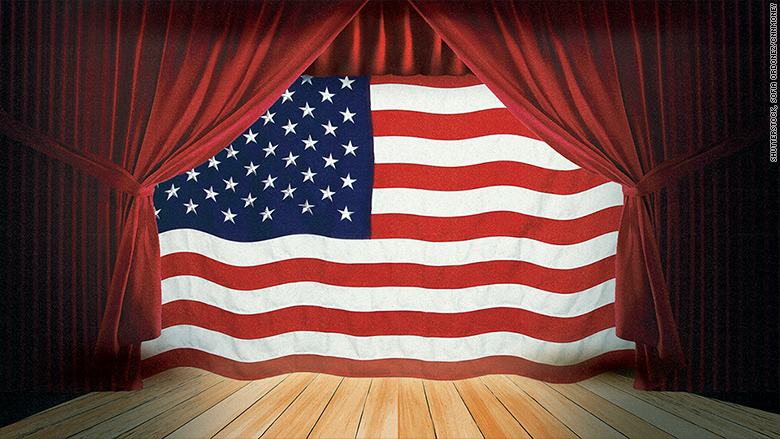 America's economy and stocks took some punches earlier this year. Now the stage is set for a comeback.
"The second half is going to be better for the economy and the market than the first half," says Art Hogan, managing director at Wunderlich Securities in New York.
Hogan and other experts see the economy and stocks picking up momentum, despite a slew of headwinds. The S&P 500 has only risen 2.2% so far this year. Hogan forecasts the S&P 500 gaining 8% by the end of the year.
What's driving this optimism? There are already some encouraging signs. The economy grew 2.3% between April and June compared to a year ago.
While everyone from Wall Street to Main Street would prefer to see growth closer to 3%, it's still a solid number. The Commerce Department also revised up growth between January and March, which was previously thought to be in the red.
Those two positive indicators clear the runway for America to pick up more speed.
Related: Strong U.S. dollar could trigger a currency crisis
Jobs and salaries are key: The real number to watch is the jobs report that comes out Friday. Anything above 200,000 jobs added in July will be solid. Above 250,000 would be especially strong.
The U.S. economy is nearing full employment with the unemployment rate down to 5.3%. Yet while more people have been able to get jobs, wages aren't growing much. It's holding the economy back.
Job growth might actually slow down in the second half, but that's not a bad sign, says Joseph Lake, global economist at The Economist Intelligence Unit. Slower job growth would indicate the labor market is close to hitting its full potential.
That's important for wages. When the job market nears full employment, the bargaining power for a wage hike gradually shifts from the employer to the employee.
Most economists, Lake included, predict that wage growth will pick up. Once that happens, people are likely to be more confident and that leads them to go out and buy more.
Consumer spending makes up the majority of U.S. economic growth. The latest data out last week showed that consumer spending rose in the second quarter.
Related: Fed: Be ready for a rate hike in 6 weeks
Where are American shoppers?: Investors will get a good read on how American shoppers are doing this week as a slew of retailers and restaurants report earnings. Companies as diverse as Disney (DIS), Ralph Lauren (RL), Wendy's (WEN) and Fitbit (FIT) report this week, and their executives often make comments on their outlook for the rest of the year, including the critical holiday season.
Consumer confidence is down since the beginning of this year, but recent history suggests it could improve soon. Last year, consumer confidence barely changed between January and July. Then it surged, hitting its highest point since 2007 last December.
Even with the dip, the current confidence level in the U.S. is much higher than it has been in recent years, according to the University of Michigan's survey.
"The consumer should be a leader in this recovery right now," says Ethan Harris, global economist at Bank of America (BAC) Merrill Lynch. "We're not talking about a boom, but we're talking about a period of modestly above-trend growth."
Another indication America is heading in the right direction: A Federal Reserve rate hike could arrive in 6 weeks.
Related: Prepare for gold prices to plunge to as low as $350
The big moment could come September 17: Most experts believe the Fed will raise its key interest rate in September for the first time in more than 9 years. It would be a huge vote of confidence from the Fed on the economy's health.
A rate hike won't be drastic at first. The initial increase is likely to be around 0.25%, if that. But the pace of hikes -- not the timing of the first one -- is more important, experts say.
Investors always get nervous about change. Higher interest rates increase companies' costs when they want to borrow money, which generally shrinks businesses' appetite for spending. The domino effect could lead to less growth for companies.
But Hogan, the market strategist, points out that Corporate America has already weathered a storm of headwinds this year: strong dollar, Greece, geopolitical crisis, China's stock market plunge. Companies will still pull in strong earnings after a Fed rate hike, he argues.
"This is a better time for the U.S. economy than any year since 2007," says Lake, the economist.