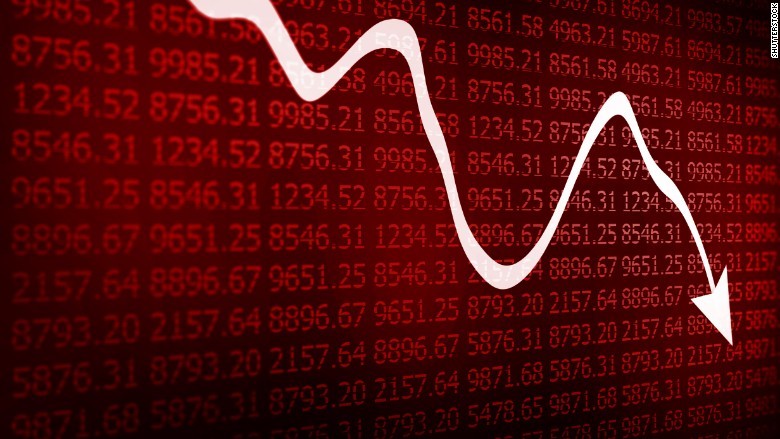 So much for the summer doldrums on Wall Street.
The past week has featured an unprecedented 1,000-point plunge for the Dow, dramatic stock market rebounds and mini-flash crashes for General Electric (GE) and some exchange-traded funds.
As if those events weren't enough, a technology glitch is adding to the confusion.
A software problem at Bank of New York Mellon (BK) caused inaccurate values on up to 1,200 mutual and exchange-traded funds. The problem began on August 24 -- just as U.S. markets suffered their worst one-day plunge since 2011 -- and wasn't resolved until Monday.
"We deeply regret any disruption to your firms, your funds, your investors and all of you," BNY Mellon CEO Gerald Hassell told clients this past weekend.
The outage created serious headaches for funds and ETF firms.
Invesco PowerShares, Prudential Investments and dozens of other mutual fund and ETF companies rely on Bank of New York data to provide their funds' value.
BNY Mellon was scrambling to fix its glitch all of last week. It was finally able to give up-to-date pricing information before markets opened on Monday. It was important to get the issue fixed before funds closed their books on the wild month of August.
Related: Trading was halted 1,200 times during market plunge
Poor timing for market glitch
While BNY Mellon said the glitch wasn't caused by the market chaos, it's hard to see how it helped an already-chaotic situation on Wall Street.
"It's probably the worst week to have this happen given the market volatility," said Kevin Kelly, chief investment officer of Recon Capital Partners.
All three of Recon's exchange-traded funds were impacted by the BNY Mellon outage. The firm even needed to issue a press release notifying shareholders about the pricing discrepancy on one of its ETFs, the Recon Capital Nasdaq 100 Covered Call ETF (QYLD).
Some investors who went to their mutual fund website may have received outdated information.
"If you were making investment decisions based on stale data, buyer beware. That's not comforting for investors during times of market turmoil," said Todd Rosenbluth, director of ETF and mutual fund research at S&P Capital IQ.
Related: Awful August: Worst month for Dow since 2010
ETF's were already dealing with turmoil
ETFs were rocked by the overall market stress, with some of them suffering dramatic declines not backed up by their underlying assets.
Asked if the ETF plunge could have been linked to the glitch it suffered, a BNY Mellon spokesman declined to comment.
Even if the BNY Mellon glitch was not the driving force behind the ETF turbulence, it likely didn't help a situation where it was difficult to trade due to lack of buyers.
"When there is fear, then data issues and a lack of liquidity in individual stocks, people back off. That leaves you with little liquidity out there," said Dennis Dick, a market structure consultant at Bright Trading.
Related: The mysterious 21% plunge for GE stock
Angry customers
The BNY Mellon outage occurred after a SunGard accounting system it uses became "corrupted" following an upgrade. A back-up also failed.
SunGard said it worked "around the clock" to restore the system.
It certainly angered clients. Recon Capital's Kelly said his firm will take a look at alternatives such as State Street (STT) and U.S. Bancorp (USB) in the wake of the outage.
"BNY Mellon isn't the only game in town. This will provide a good time for competitors to show their value proposition," Kelly said.