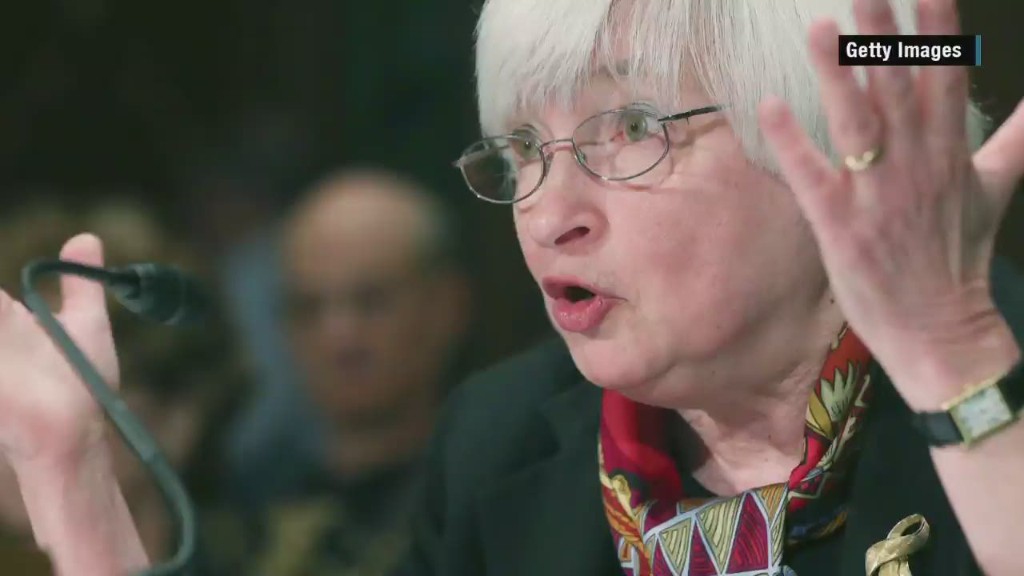 It's finally here. The Federal Reserve will issue its long-awaited decision on interest rates Thursday.
Here are the four things you need to know before the opening bell rings in New York:
1. A rate rise?: Traders across the U.S. and overseas are monitoring the Fed closely as its monetary policy committee prepares to announce its biggest decision in a long time. The Fed must decide whether the U.S. economy is healthy enough for the first interest rate hike in nearly a decade.
The decision could have far-reaching ramifications on stocks, currencies, bonds, mortgages and even car loans.
Expect the news at 2 p.m. ET, and brace for a swift market reaction.
A chorus of influential voices, including the International Monetary Fund and the World Bank, have called on the Fed not to raise rates just yet. Others say it's high time to end the uncertaintty.
"The fact that there is uncertainty -- not just in markets (where it is to be expected) but amongst economists -- is a signal that the Fed's attempts at policy transparency have been less than successful," said Paul Donovan, a senior economist at UBS.
Related: What a Fed rate hike would mean for you
2. Stock market overview: U.S. stock futures are dipping down following a two-day rally, partly fueled by expectations that the Fed won't move this month.
European markets are mostly heading lower in early trading, while Asian markets ended with mixed results.
3. Market movers - Cablevision, Expedia, Orbitz, Air Products, Oracle: Shares in Cablevision (CVC) are up about 16% premarket after the cable operator announced it is being bought by Altice (ATCEY), a European telecommunications company.
Altice has agreed to pay $34.90 a share for Cablevision, making the deal worth $17.7 billion including debt. The price represents a 22% premium over Cablevision's closing price Wednesday.
Shares in Expedia (EXPE) and Orbitz (OWW) look set to pop at the open after the companies got clearance from the U.S. Justice Department to go ahead with their merger.
Regulators had been concerned that combining two of the largest search sites for cheap hotel and rental car rates would violate antitrust law.
Shares in Air Products and Chemicals (APD) are up about 3% in extended trading after the company said it will spin off its material technology unit in a tax-free deal.
Oracle (ORCL) shares look set to dip when trading begins after the company reported earnings on Wednesday evening.
4. Earnings and economics: Soccer powerhouse Manchester United (MANU) is reporting earnings ahead of the open along with Rite Aid (RAD) and Marcus (MCS).
Adobe (ADBE) will report this afternoon.
On the economic front, the Department of Labor will release its weekly jobless claims report at 8:30 a.m. ET.
Also at 8:30 a.m., expect the August report on home construction from the Census Bureau.