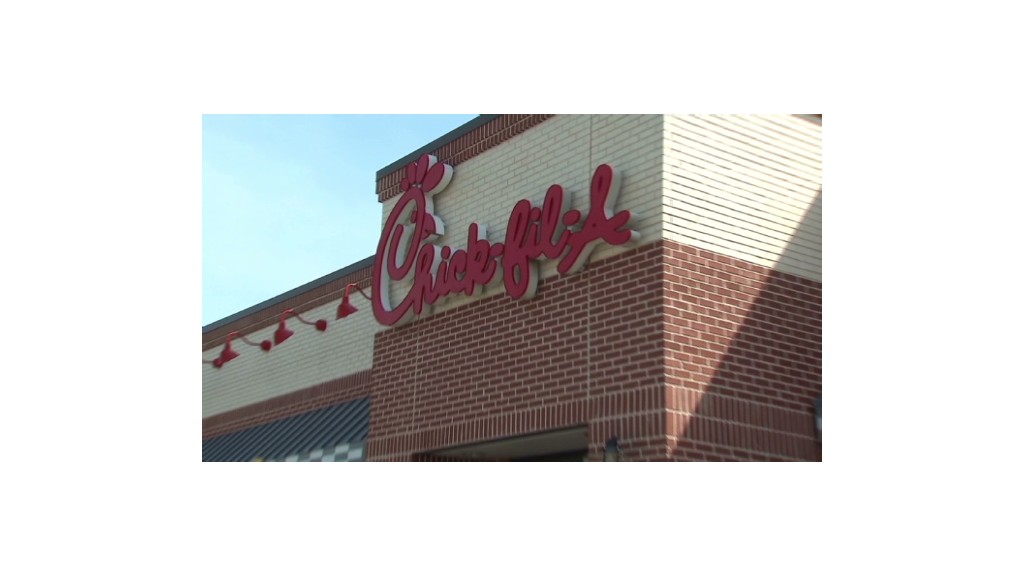 A fast food chain known for its conservative politics is setting up shop in the Big Apple.
Chick-fil-A is set to open its largest restaurant in the country, spanning three floors, at West 37th Street and 6th Avenue in Manhattan. The restaurant will create 180 full-time and part-time jobs, according to a news release, and open its doors for the first time on Saturday.
But will New York's famously liberal residents welcome the chicken chain?
The company's leadership has a history of opposition to same-sex marriage, which enjoys strong support in New York. In 2013, Chick-fil-A President Dan Cathy tweeted, and quickly deleted, a message that criticized a Supreme Court ruling that found same-sex couples were entitled to federal benefits.
"Sad day for our nation; founding fathers would be ashamed of our gen. to abandon wisdom of the ages re: cornerstone of strong societies," he said.
At the time, Chick-fil-A said Cathy deleted the tweet because he knew that stance didn't "necessarily represent the views of all customers, restaurant owners and employees," and didn't want it to be a distraction.
The privately-held company -- and Cathy -- has since struck a more conciliatory tone.
"All of us become more wise as time goes by," Cathy said during a rare interview in April. "We sincerely care about all people."
When the Supreme Court ruled in favor of same-sex marriage nationwide in June, Cathy didn't say anything about it.
New Yorkers who haven't spent much time in the South might have another question: Is the food any good?
Chick-fil-A is the highest-ranked fast food restaurant in the United States for customer satisfaction, according to the American Customer Satisfaction Index Restaurant Report 2015.