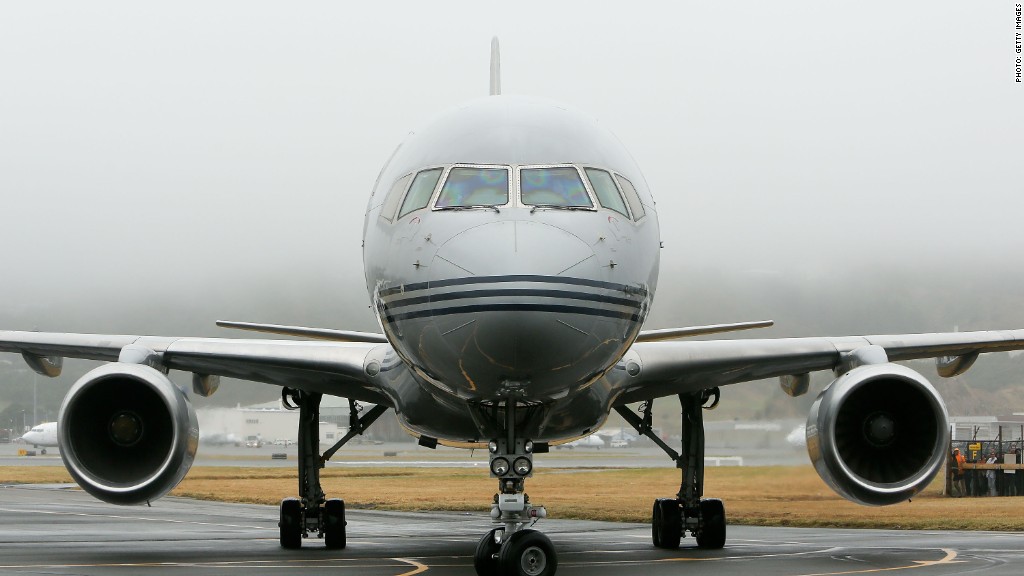 Are fare wars back in the airline industry? It looks that way.
Delta reported its third quarter results on Wednesday. And while its profits topped forecasts, Delta (DAL) said that a measure known as passenger revenue fell 4.9% from a year ago.
The company also predicted that this figure will fall another 2.5% to 4.5% in the fourth quarter from the same period last year.
Translation: Delta isn't generating as much money from its flights, and a big part of that is lower fares due to intense competition.
Low-cost carriers such as Southwest (LUV), JetBlue (JBLU) and Spirit (SAVE) have pushed ticket prices lower across the board. Analysts have pointed to price competition specifically in Delta's home market of Atlanta as well as Los Angeles.
Related: America's air traffic controller shortage
That's great news for travelers ... and even the airlines if it jacks up travel. Delta CEO Richard Anderson said in a press release that demand in the quarter was "solid."
The airline is certainly packing more fannies into its seats. Delta's passenger load factor -- which measures how full a flight is -- rose to 86.8% in the quarter from 86.4% a year ago.
And nobody should shed any tears for Delta or other big airlines.
Anderson did say during a conference call with analysts that Delta will attempt to raise fares once fuel prices stabilize -- probably next year.
The industry is also benefiting from the plunge in oil prices over the past year.
Delta said that it saved more than $1 billion in the third quarter thanks to lower jet fuel prices and that it's likely to save another $750 million in the fourth quarter.
Related: Southwest says its technical problems are fixed
Delta has also found a way to increase sales by getting first-class passengers to pay more. The airline introduced a tiered system known as Branded Fares earlier this year. Delta said it generated $75 million in revenue from that program in the third quarter.
And of course, Delta and other airlines all have a litany of surcharges that boost revenues too.
Wall Street liked Delta's results. The stock rose 2% Wednesday.
Still, there are some concerns about fare wars eventually hurting the industry. JetBlue, Alaska Air (ALK) and SkyWest (SKYW) plunged Tuesday following cautious comments from analysts.
Delta is the first airline to report its third quarter results. United (UAL), American (AAL), Southwest and the regional carriers are all on tap to release their latest numbers in the next few weeks.