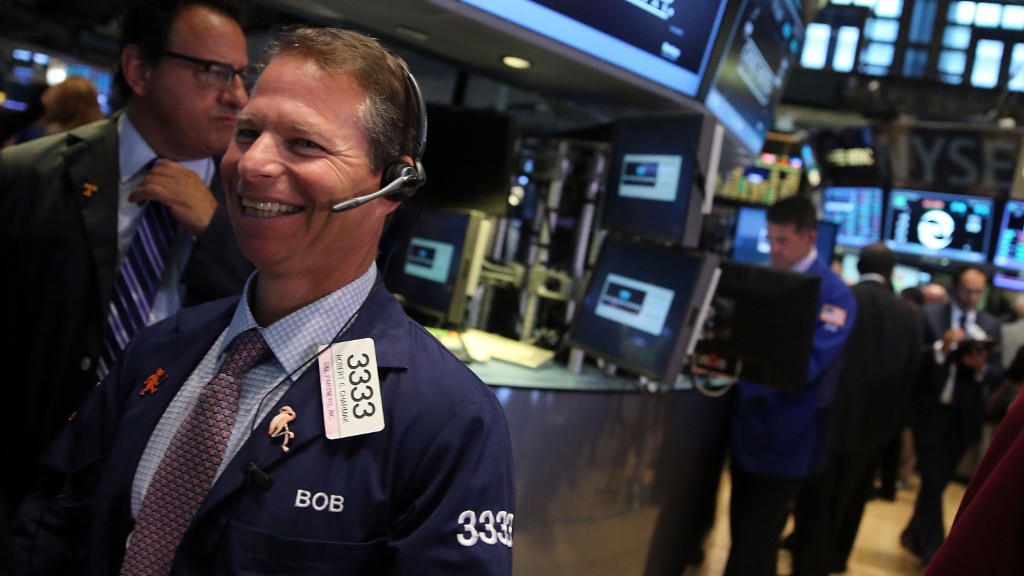 Investors can't seem to make up their minds whether to buy or sell following a stunning two-day rally last week.
Here are the five things you need to know before the opening bell rings in New York:
1. Stock market overview: U.S. stock futures are looking a bit weak Monday while most major indexes in Europe are clawing back from early losses.
This follows two consecutive days of big stock market gains after the European Central Bank hinted at more stimulus to come and China's central bank cut rates.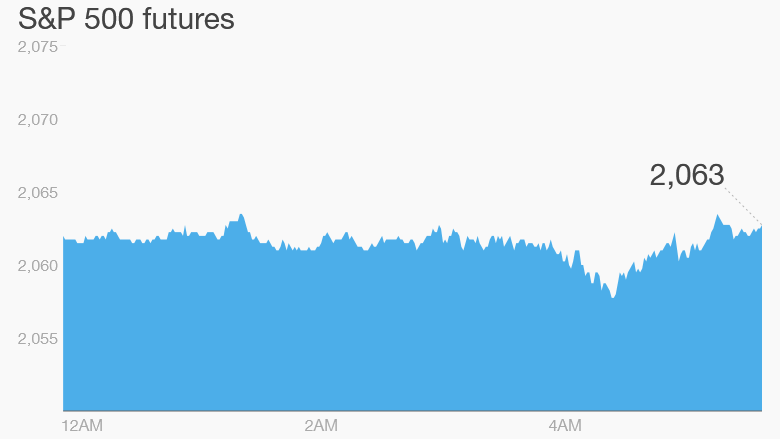 Chinese stocks moved up a bit Monday as investors got their first chance to react to Friday's rate cut. Other Asian markets ended with mixed results.
Related: Searching for profits in America
2. Earnings in focus: Xerox (XRX) is among a handful of companies reporting earnings before the opening bell.
After the close, investors will hear from another round of companies, including Cheesecake Factory (CAKE), Broadcom (BRCM) and Rent-A-Center (RCII).
3. Market movers -- Natural gas, American Express: Natural gas futures are falling by 4% Monday morning to trade around $2.19 per million British thermal units. Prices have declined by nearly a quarter since the start of 2015.
Shares in American Express (AXP) and Symantec (SYMC) are dipping by about 2% in extended trading, which shares in PayPal (PYPL) are edging higher.
4. Autos in focus: The United Auto Workers union announced late Sunday that it had reached a tentative agreement with General Motors (GM). The bargaining committee said it "secured significant gains and job security protections," and unanimously agreed to send the proposed agreement to local union leaders for a vote this week.
Volkswagen (VLKAY) has ceded the title of world's top automaker to Toyota (TM) as it struggles to contain an emissions scandal that is likely to dent sales further.
Toyota sold 7.49 million vehicles from January to September, compared to 7.43 million sold by Volkswagen over the same period. Volkswagen had surged past Toyota in the second quarter, but enjoyed just three months as No.1 before stumbling.
5. Economics: The Census Bureau will release its September new home sales report at 10 a.m. ET. Sales were up 5.7% in August.
New business sentiment data out of Germany's Ifo Institute shows the German economy is still in relatively good shape, even though optimism retreated slightly in October compared to September.
"The German economy is proving remarkably resilient in view of this autumn's multiple challenges," said the report's authors, noting that the auto industry hasn't been hit despite the backlash over Volkswagen's emissions scandal.