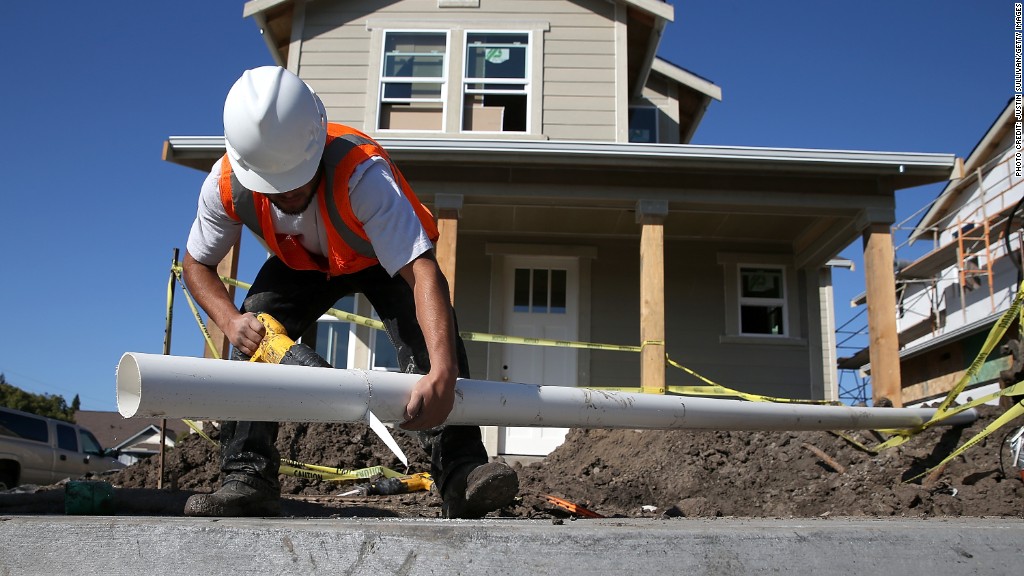 Watch out savers, home buyers and investors: America's interest rates could finally go up in December.
On Wednesday, Federal Reserve Chair Janet Yellen told Congress that the Fed could raise its key interest rate at its next meeting in December. It would the first rate hike -- known as "liftoff" -- in almost a decade.
Yellen expressed optimism that the U.S. economy is getting stronger.
She cited improvements in the job market, consumer spending and also said the things keeping inflation low -- cheap oil prices -- are temporary.
"At this point, I see the U.S. economy as performing well," Yellen told the House Financial Services Committee.
Even the global economy is holding up better than many thought.
The Fed held off raising rates off their historic lows near 0% in September because of the global economic slowdown that sent the stock market plunging in August. There have been some signs of stability since the summer.
Related: Fed keeps interest rates near zero in October
The Fed wants to move in a "timely fashion"
Yellen's key quote: "The committee does feel that moving in a timely fashion -- if the data and the outlook justify such a move -- is a prudent thing to do," she said.
She argues that raising rates sooner rather than later would allow the Fed to gradually raise rates. If the Fed waits too long, it may be forced to raise rates quickly -- which may spook stock markets.
"It's been a long time that interest rates have been at zero," Yellen admitted. "Markets and the public should be thinking about the entire path of policy rates over time...that will be a very gradual path."
Yellen's comments come after the Fed did not raise interest rates last week, but it did scale back its concerns about how much the global economic slowdown will be a drag on the U.S. economy.
In September, the Fed noted that the global slowdown might "restrain" U.S. economic growth. But last week the Fed only said it was "monitoring" the global economy -- a toned down message.
Related: Fed hawks still want a rate hike in 2015
Investors say 58% chance of December rate hike
Yellen and other Fed officials have repeatedly said this year that they believe there will likely be a rate hike in 2015. The Fed only has one last meeting in December before the year ends.
Markets are taking Yellen and the Fed seriously. Investors now believe there's a 58% of a December rate hike, according to CME Group.
Stock market investors are not excited about a rate hike -- the Fed's near-zero interst rate policy has been a big reason stocks have enjoyed a 6-year bull market upswing. Rate hikes historically have been known to cause volatility in stocks.
The Dow was up Wednesday morning before Yellen's comments on rate hikes, then it slid into negative territory.
A key development that could help make or break the case for a December rate hike is the October jobs report, which comes out Friday. A good jobs report would help support the case for a rate hike at the December 15-16 meeting.