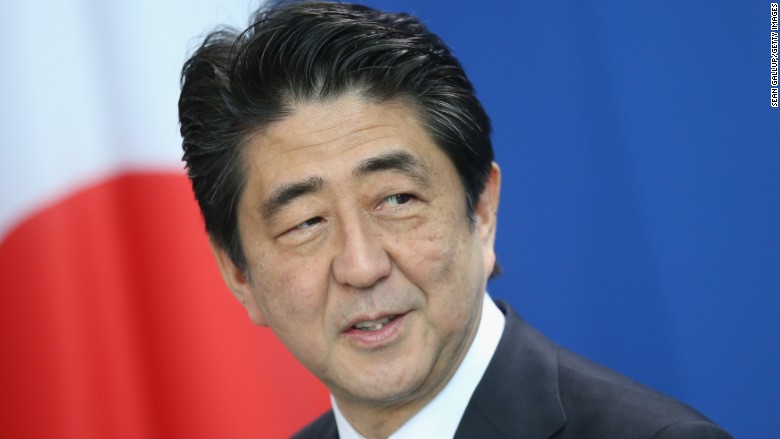 Yikes! Japan's economy has fallen back into recession.
Gross domestic product contracted by an annualized 0.8% in the third quarter, Japan's Cabinet Office said Monday. Growth also shrank in the previous quarter, officially putting the world's third-largest economy on the rocks.
Stocks in Tokyo fell around 1% in early Monday morning trading.
Poor economic growth has fueled Prime Minister Shinzo Abe's critics, who have been quick to argue that his "Abenomics" plan -- a massive bond-buying campaign, coupled with structural reforms and stimulus from the central government -- has largely failed to dramatically boost growth.
The idea is that the combined measures would end years of deflation, and put Japan on a path to sustained growth. But the economy is still not on track, and it's putting pressure on Abe.
So far this year, experts have been betting that the government will need to step up its stimulus efforts, but central bank officials have resisted doing so in recent months.
Still, "we remain convinced that more monetary stimulus will eventually be needed," wrote Marcel Thieliant of Capital Economics in a research note.
Thieliant said the Bank of Japan is unlikely to announce further measures at the end of a policy meeting this week, and instead expects the government to wait until January.