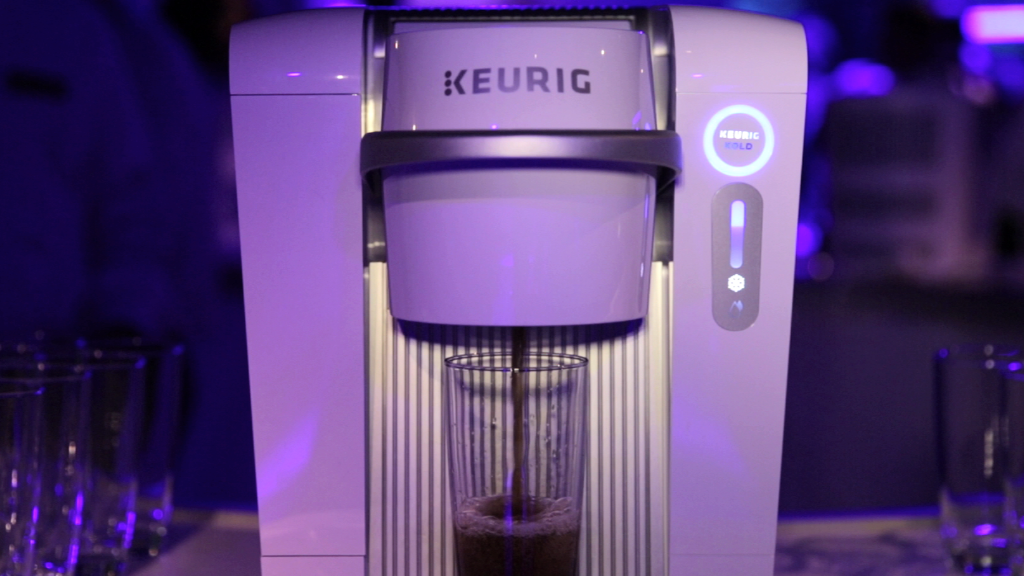 Is Keurig Green Mountain turning out to be nothing more than a highly caffeinated Pet Rock or Cabbage Patch Kid?
The K-Cup maker was once all the rage with coffee lovers ... and on Wall Street. It was one of the hottest stocks in the S&P 500 thanks to strong sales and earnings growth.
Its success led Coca-Cola (KO) to make an investment in it in February 2014.
But now Keurig (GMCR) is starting to look like a passing fad.
Shares have plunged 70% this year. Revenue and profits are down.
Related: Keurig shares diver after company announced layoff plans
The company will report its latest quarterly results after the closing bell Wednesday and the numbers are not expected to be pretty.
Analysts are forecasting a 14% drop in sales and more than 20% decrease in earnings per share.
What went wrong?
Keurig angered many customers with its new 2.0 coffee brewing machine.
That's because it only brews licensed K-Cups. Owners of previous Keurig machines had gotten used to being able to make cheaper, private label K-Cup pods with Keurig machines.
But some consumers quickly figured out ways to "hack" the newer machine. And private label K-Cup makers TreeHouse Foods (THS) and Rogers Family are suing Keurig over the 2.0, alleging that Keurig is engaging in anti-competitive practices.
Related: Is the K-Cup coffee fad over?
Canaccord Genuity analyst Scott Van Winkle wrote in a recent report that he expects Keurig to post a 25% decline in brewer sales during the quarter and 7% drop in K-Cup revenue.
Van Winkle said it is crucial for the company to sell more brewers during the holidays in order for K-Cup sales to stabilize.
Keurig is trying to move beyond coffee as well though. Its new Kold product makes soda and other carbonated beverages. Coke is partnering with Keurig on the Kold.
But many analysts have expressed concerns that the Kold, with a price tag of between $299 and $369, will scare off consumers. The reviews haven't been great either.
What's more, rival SodaStream (SODA) has been struggling lately too, which raises the possibility that Keurig is entering the make your own soda market too late.
Van Winkle thinks that Keurig will need to launch a smaller and cheaper version of the Kold in order for it to be a hit.
Even then, he argues that the Kold may be nothing more than a niche product unless Keurig finds a way to make one machine that can make both hot coffee and cold soda.
So Keurig faces some big challenges. Investors and consumers feel like they've been burned by a scalding hot cup of coffee. Keurig has to win them back.