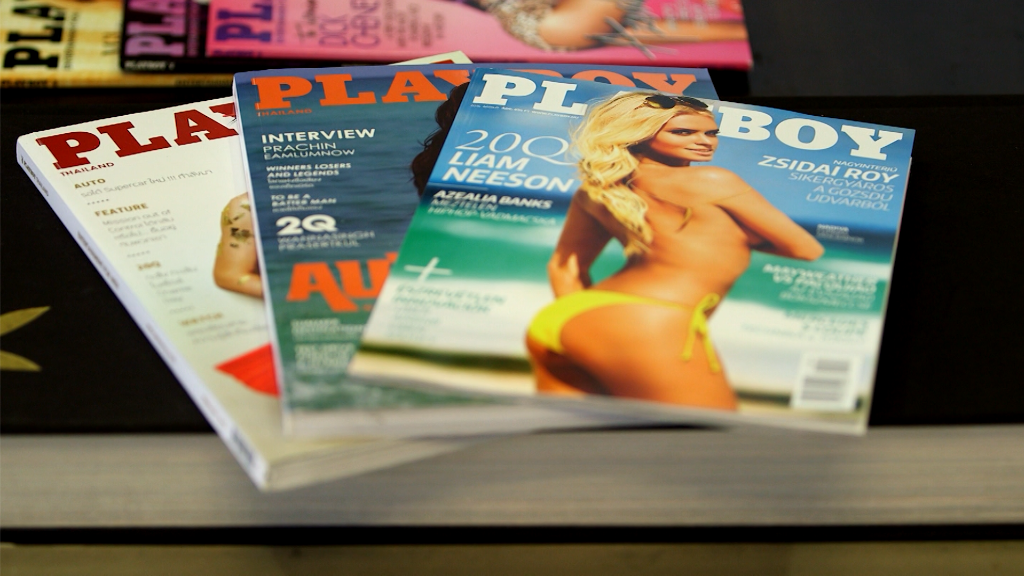 The publisher of FHM is suspending the magazine's publication, a move that heralds the end of so-called lads' mags.
"Unfortunately it's true and it has been announced today the intention to suspend publication of FHM," the softcore skin mag said on its web site.
The magazine, published by Bauer Consumer Media of Peterborough, England, said it "will keep you updated with developments over the coming weeks."
Bauer is also suspending publication of a similar magazine called Zoo, which is a big deal to British blokes but less known to American bros.
Zoo said it hopes readers enjoy the last few issues. "Trust us, they'll be good'uns," the magazine's website said.
Bauer did not say why it was suspending publication, or whether the move was permanent. The company's statement, however, suggested that a comeback is unlikely. Bauer said the magazines had a combined digital audience of over 5 million.
Lads' mags are filled with salacious photos of scantily-clad women. The focus is on female celebrities in various states of undress, but the format typically stops short of full-blown nudity.
Related: The history Playboy and Hef in pictures
FHM also ran stories about football (British for soccer) and "useful man skills." It was known for its annual list of the 100 sexiest women.
Raunchy magazines have been hard hit by the proliferation of free online pornography.
This is why Playboy, the magazine that practically invented the American porn industry, is getting rid of nudity. "After 62 years, Playboy is putting its clothes back on," said CEO Scott Flanders in a recent interview with CNNMoney.
Hustler publisher Larry Flynt said it's "ludicrious" to publish Playboy without centerfolds. But Flanders said porn has become "passé" and the magazine is getting more interest from advertisers now that it's dropping nudity. He said traffic to Playboy.com has surged 400% since it became a "safe for work" site in August 2014.