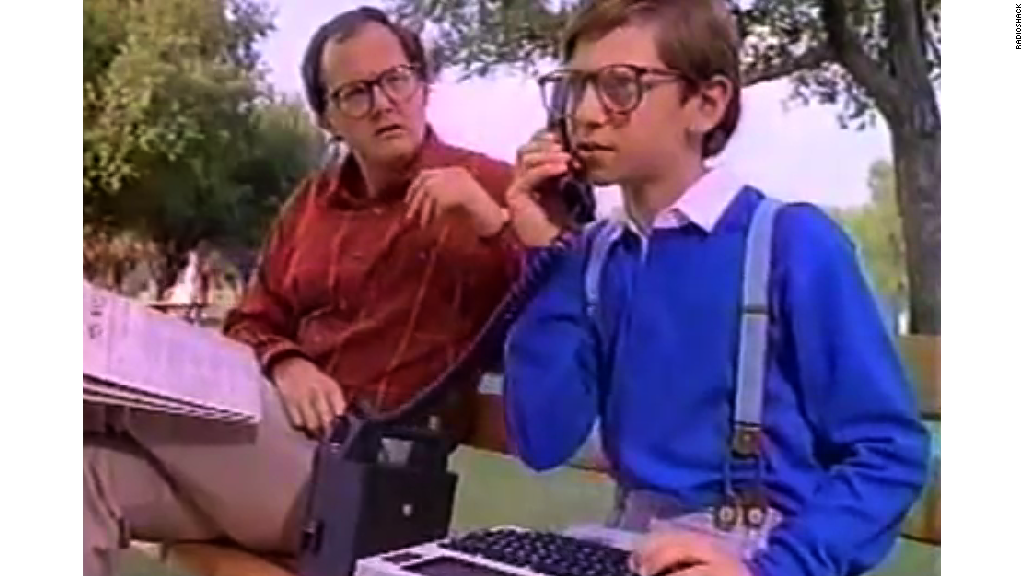 Nick Cannon has a new gig.
RadioShack has hired Cannon to serve as the company's chief creative officer.
The electronics retailer announced the decision Wednesday in a press release.
The "Drumline" star will help develop products that will be exclusive to RadioShack and help revitalize the store's image. He'll also help curate of the stores' music selection and organize performances and events.
RadioShack said Cannon will also play a role in developing its educational and S.T.E.M. products. The line consists of items meant to foster learning in science, technology, engineering and math.
In February, RadioShack declared bankruptcy and started to close thousands of its stores. Most of those that remain open now share space with Sprint (S).
Related: RadioShack agrees to refund gift cards for cash
Cannon, who will work out of RadioShack's headquarters in Fort Worth, Texas, said he was eager to join the company.
"As a kid, spending time in my neighborhood RadioShack was invaluable," Cannon said. "The maker mentality and educational approach taught me a lot and encouraged me to explore my own creativity. In return I wanted to give back by fostering creative pursuits in others, and helping kids move to the next level."
The release said Cannon has a long history with RadioShack -- he'd turned to his local store at the age of 8 when he took apart his grandfather's stereo equipment and couldn't put it back together. The store helped him reassemble it and he's been a fan ever since.
"Nick Cannon is one of today's most successful personalities in the entertainment industry and the picture of a RadioShack success story," said Michael Tatelman, RadioShack's Chief Marketing Officer.