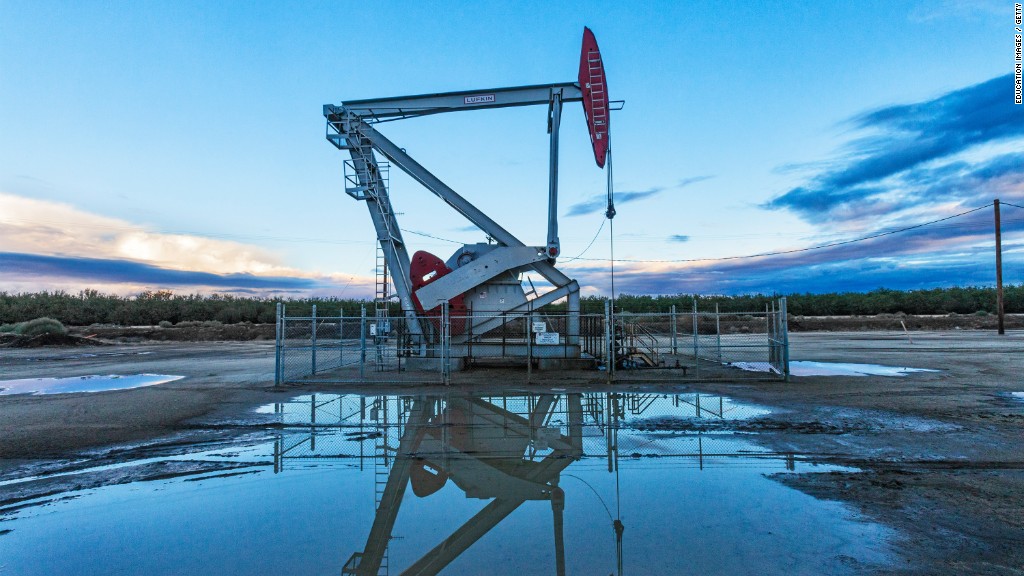 It's here: The average price of a gallon of gas nationwide has fallen to less than $2.
The U.S. average hit $1.998 a gallon on Monday morning, down from exactly $2.00 on Sunday, according to AAA.
Gasoline hasn't been this cheap since 2009.
The $2 price is a milestone, but cheap gas was already available in most of the country.
More than two-thirds of gas stations nationwide are selling gas for less than $2 a gallon, according to the Oil Price Information Service, which tracks prices for AAA.
And virtually every state had some stations already selling gas for less than $2.
"The only question is how long we stay below $2 -- is it days, weeks or months," said Tom Kloza, chief oil analyst for OPIS. "I happen to think that this will be something that persists into at least January."
That will be a nice lift for holiday shoppers.
Low gas prices have saved the average driver about $540 this year, according to Kloza. That works out to roughly $10 per fill-up.
Overall, the low gas prices have equated to a $130 billion shot in the arm for consumer spending. Consumers have spent about 80% of those savings, according to analysis by JPMorgan Chase.
Related: Check gas prices in your state
Plunging oil prices are the main factor driving down the price at the pump.
Oil prices have been falling steadily since an OPEC meeting on December 4, when the world's top oil exporters failed to reach an agreement on how much oil to produce. The excess supply in oil is partly fed by record U.S. production.
The glut of oil on the market pushed oil prices to a seven-year low below $34.50 a barrel. The International Energy Agency expects the glut to continue throughout 2016.
The last time gas was this cheap, much of the world was mired in the Great Recession, which led to massive job losses and a plunge in oil consumption.
While demand isn't being killed by a recession, sluggish demand from Asia and Europe due to economic weakness is helping keep oil prices low. Other factors include a strong dollar and the fact that Iran is also preparing to start shipping oil again after the end of economic sanctions.
Gas is also typically cheaper in the winter, since environmental rules permit refineries to make a cheaper blend. People also tend to drive less in the winter.
Related: Low gas prices lift SUV and pickup sales