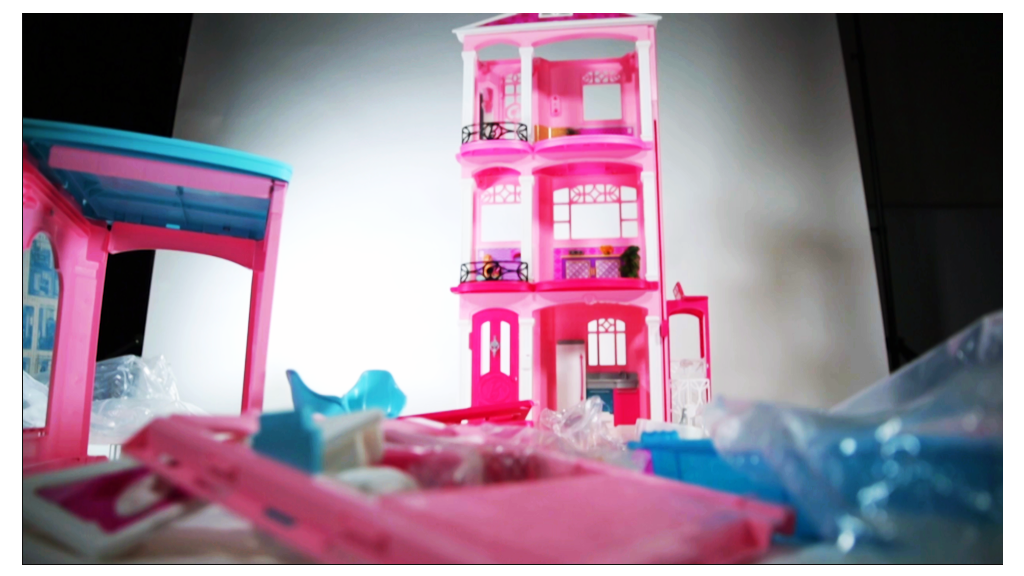 Mattel has been stuck on Wall Street's Island of Misfit Toy Stocks for most of 2015.
Shares of the Barbie maker were down nearly 40% through early October while rival Hasbro was surging.
But Mattel's stock has enjoyed its own Santa Claus rally in the past two months.
Since bottoming out for the year on October 2, Mattel (MAT) is up more than 35%. Hasbro (HAS) has fallen 8% during the same timeframe.
What's going on? It looks like Mattel might have one of its better holiday seasons in years.
Related: Ava DuVernay's Barbie doll sells fast
The company, under newish CEO Chris Sinclair, made a concerted effort to do more marketing for core brands like Barbie, Hot Wheels, Fisher-Price and Thomas & Friends ahead of Christmas.
(I can assure you that the Thomas ads are working. "Daddy! Look! Gordon! James!" cries the train-obsessed two-year old.)
Mattel also realized that it had to do a better job of getting key products to retailers for Black Friday and Cyber Monday -- something it has struggled to do in the past few years under former CEO Bryan Stockton.
Sinclair was named interim CEO in January after Mattel fired Stockton following a rocky three-year tenure. Sinclair got the gig permanently in April.
"Retail execution and focus has also improved significantly and we've begun to strengthen our top to top relationships across all of our major retail and e-commerce customers," Sinclair said during an earnings conference call with analysts in October.
Translation: Mattel is working more closely with the likes of Walmart (WMT), Target (TGT), Toys R Us and Amazon (AMZN).
Mattel has taken more steps to enter the 21st century lately as well.
Related: Barbie ad stars little boy for the first time
Earlier this year, Mattel partnered with a company called ToyTalk to create Hello Barbie, a version of the doll that uses artificial intelligence to talk back to your kids. It's sort of like Apple's (AAPL) Siri, Microsoft's (MSFT) Cortana and Amazon's new Echo.
Some parents are understandably creeped out by Hello Barbie. There are privacy concerns because it records a child's voice and stores that information in the cloud. But it still looks like the toy will find itself under many trees in a few days.
Mattel also has an update of its classic View-Master. The company worked with Google (GOOGL) and uses its Cardboard technology to turn the View-Master into a virtual reality headset.
Analysts are warming up to Mattel as well. They now expect earnings per share to increase 17% in the fourth quarter.
But investors should be a little cautious. The stock is still down nearly 15% this year and Mattel faces many challenges in its turnaround.
Related: Talking Barbie is too 'creepy' for some parents
The company's Monster High franchise of dolls, which debuted in 2010, appears to be in trouble.
COO Richard Dickson said during the October earnings conference call that "the brand has struggled in its evolution from the global sensation it was at launch to an evergreen brand" and added that it's been "bumpy."
Dickson expressed optimism that Monster High will rebound. It must. Mattel needs Monster High to help offset a potentially big drop in sales next year after Mattel's Disney Princess toy line moves over to Hasbro.
Mattel also isn't likely to cash in as much on another huge Disney (DIS) franchise -- Star Wars.
Hasbro has the bulk of Star Wars toys licenses while Mattel just has Hot Wheels Star Wars toys. (My 6-year old does love his Chewbacca and Tusken Raider cars though.)
So it may be happy holidays for Mattel right now. But much like Barbie's famous Dreamhouse, which I failed to put together in spectacular fashion, the long-term bull case for Mattel's stock requires a lot of assembly to really work.