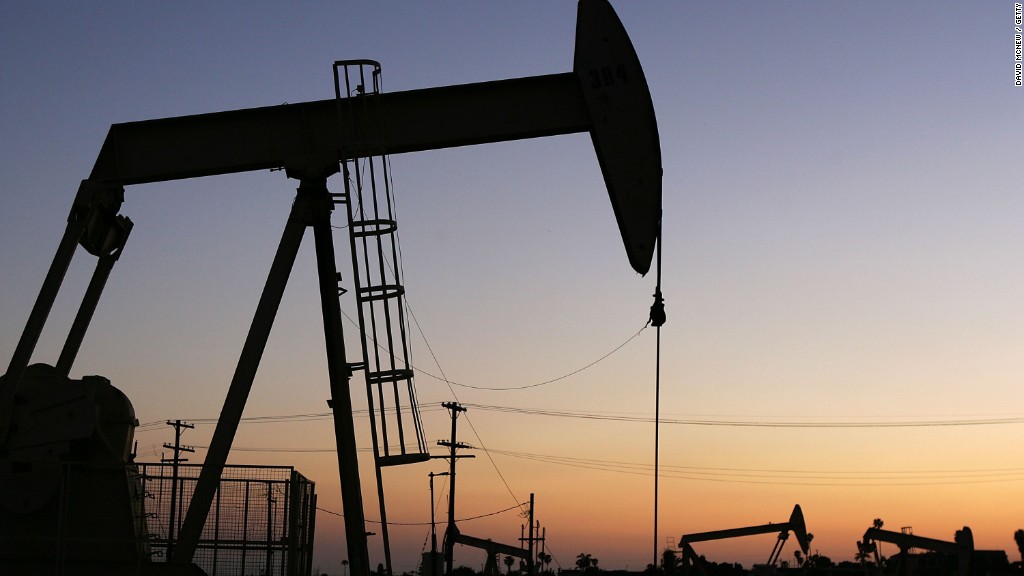 Oil prices plunged back below $35 a barrel on Wednesday, hitting the lowest levels since the depths of the global financial crisis.
U.S. crude futures were trading down 4.2%, despite rising tension between Saudi Arabia and Iran that gave prices a brief lift earlier this week. Brent crude futures, another global benchmark, were down more than 5%.
Here are three reasons why oil has resumed its headlong plunge:
1. Weak Chinese data
China's services sector grew at its weakest pace for 17 months in December, new data showed on Wednesday. The latest numbers are fueling concerns about slowing oil demand from China, the world's biggest net importer.
Strong demand from China is crucial for oil markets that are already facing huge oversupply. UBS analysts wrote recently that another demand shock from China could send U.S. crude futures tumbling towards $25 a barrel.
2. OPEC divided
The breaking off of diplomatic relations between Iran and Saudi Arabia shows just how hard it will be for the rival producers to cooperate to support oil prices.
Iran is gearing up for a big return to global markets in 2016 after years of sanctions. That is going to mean a big jump in OPEC supply, unless Iran and Saudi Arabia can persuade the cartel as a whole to reign in production.
OPEC refused to cut output in December to support prices as it sticks to a year-long strategy of trying to squeeze out higher cost producers in the U.S. and elsewhere.
3. The mighty dollar
The dollar has had a stellar start to the new year, building on strong gains in 2015.
It has rallied against most major currencies, which is bad news for oil traders. That's because commodities are priced in dollars.
A stronger dollar makes crude more expensive for overseas buyers, so they tend to buy less. For prices to rise, global demand will have to pick up first.