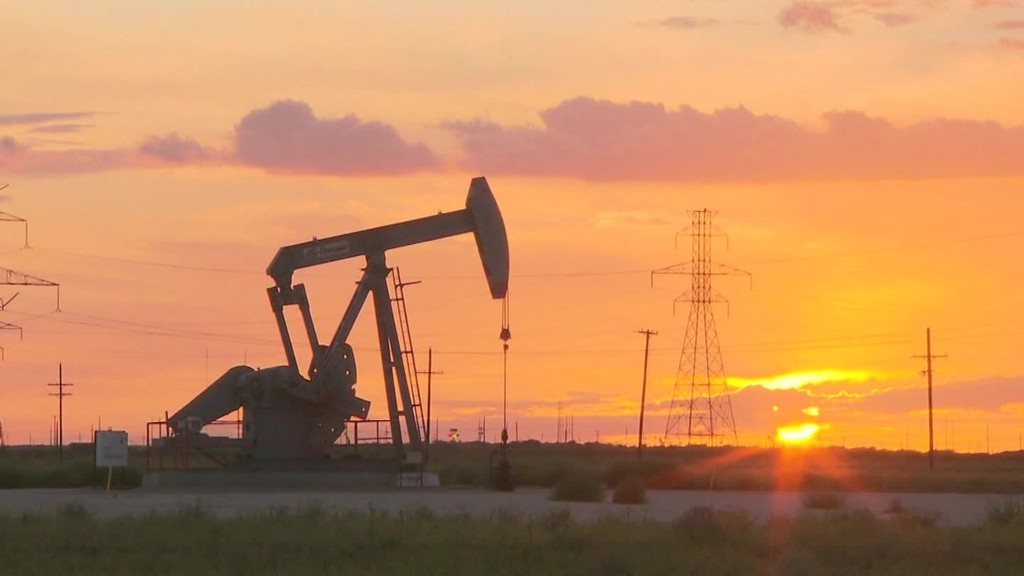 After a decade of isolation, the last major frontier market is opening up to the outside world. Iran is back.
It's fitting that the lifting of Western sanctions, triggered by Iran's implementation of an international nuclear pact, comes as the World Economic Forum begins.
Two years ago at Davos, President Hassan Rouhani stood before a packed conference hall and talked of his country's desire to emerge from the shadows of sanctions. He also outlined what Iran has to offer.
Having achieved the first goal, the president now needs to prove to the Iranian people that opportunity beckons after years of isolation and hardship.
When sanctions peaked between 2011 and 2014, Iranians saw their incomes plunge by more than 20%, to just over $5,300 on average. At one point, the Iranian rial fell by up to 80%, the price of basic goods skyrocketed and the economy suffered a period of hyperinflation.
And while other oil producers were enjoying prices of $100 a barrel for three years running, sanctions cost Tehran about $50 billion in lost revenue each year.
Iran is eager to open a new chapter. Foreign Minister Mohammad Javid Zarif said at the weekend that now was the time for "economic engagement."
Massive mineral wealth
Officials plan to increase oil production immediately by about 500,000 barrels per day. After that, the next priority is getting access to up to $150 billion of frozen assets to help rebuild an economy that analysts say has the potential to be the "Germany of the Middle East."
Iran has a similar sized workforce as Europe's export powerhouse, a young and highly educated population, and a surprisingly strong manufacturing base with the added benefit of sitting at the crossroads of Asia and Europe.
It's already the third largest exporter of steel in the world, and car sales -- which have sputtered lately due to economic sanctions -- are projected to double to two million vehicles a year by 2020.
But there's more, in fact a whole lot more.
Unlike Germany, Iran is blessed with natural resources. It has 7% of the world's mineral reserves, valued conservatively at about $750 billion. Zinc, copper, iron ore, uranium and lead top the list.
Iran was the first Middle East country to discover oil back in 1902. At 157 billion barrels, it has 9% of the world's proven reserves, making it the second biggest player in the region behind arch rival Saudi Arabia.
Natural gas could be game changer
But it's natural gas that could alter the landscape for Iran. Today it sits on 18% of global gas reserves, sharing the largest field in the world -- South Pars -- with neighboring Qatar. Senior energy official Amir Zamaninia told CNN Iran has three more fields of that size within its territorial waters, all waiting to be tapped.
Iran may be resource rich, but sanctions have left it cash poor. Over the next five years, it wants to raise $185 billion dollars in investment in the energy sector alone. Back in December, Oil Minister Bijan Zaganeh unveiled the first phase of that effort.
At issue now is how generous the contract terms will be and -- a big unknown -- if weak oil prices will deter the big international oil companies. They have already canceled nearly $400 billion of major projects globally due to the recent collapse in prices below $30 a barrel.
Senior executives at the National Iranian Oil Company say they're unbowed by the downturn. They're convinced the prospect of investing in the last large underdeveloped low cost producer will win over international companies.
Iran's leaders are well aware that they will be judged on their ability to use the country's natural riches to rebuild the country's infrastructure and, very importantly, create national confidence and jobs.
Growth of 6%?
Both the World Bank and the Institute of International Finance believe Iran's economy can grow by 6% or more for years now sanctions are lifted.
But there are potential potholes along the way, including placating Iran's still powerful Revolutionary Guard, which has large business interests and may still want to derail better relations with the West in the longer term. And a new U.S. president in 2017 may not be as accommodating as President Obama.
CNNMoney's complete coverage of Davos
But the potential for the world's largest companies is not lost on chief executives here in Davos. Iran needs everything they have to offer -- airplanes, power generation, high-speed telecom networks, hotels and a lot more.
The future President Rouhani outlined a couple of years ago has finally arrived.