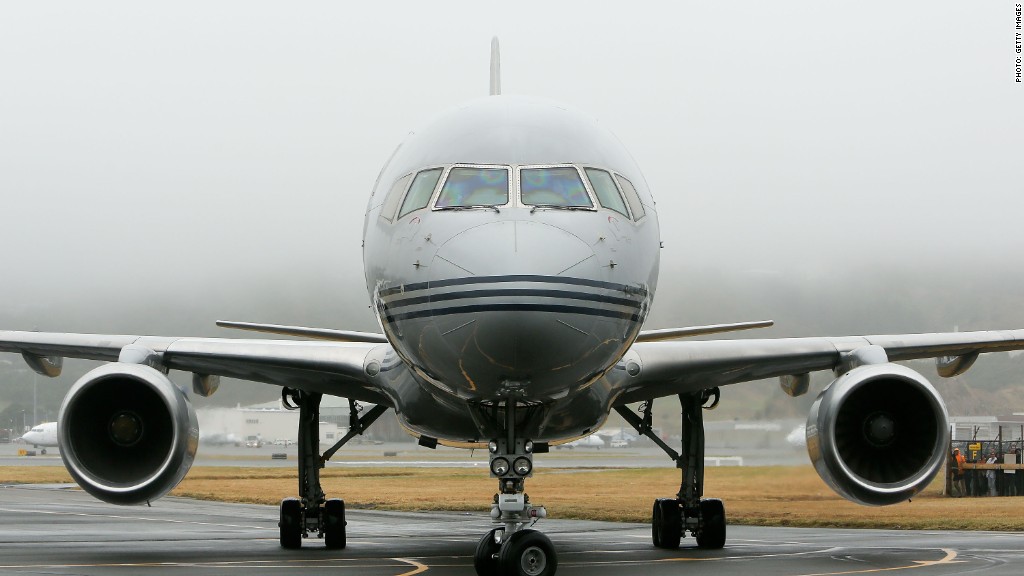 Delta saved $5.1 billion on fuel last year thanks to plunging oil prices. That helped it book an annual profit of $4.5 billion in 2015.
And the airline said it could save another $3 billion in 2016 as a result of lower energy prices.
But cheap jet fuel wasn't enough to completely offset the effects of a stronger dollar.
Delta's fourth quarter sales fell 2% and missed Wall Street's forecasts. Its quarterly profits were also lower than expected.
Delta (DAL) isn't expecting much improvement in the first quarter either. It said that passenger unit revenue will be down 2.5% to 4.5% from a year ago -- mainly due to currency fluctuations.
A stronger dollar eats into the international sales and profits of U.S.-based companies. Flights in Europe, Asia and Latin America account for nearly 30% of Delta's passenger revenue.
But Delta did say it expected its profit margins to improve in the quarter. Its stock was up more than 4% in midday trading Tuesday.
Related: Lower fuel costs = mile high airline profits
Despite the big drop in oil prices -- which typically is viewed as a positive for the airlines -- shares of Delta and its competitors are down sharply along with the broader market so far in 2016.
Delta's stock has plunged 12% this year. So has the US Global JETS ETF (JETS) -- which owns Delta along with United (UAL), American (AAL), Southwest (LUV), JetBlue (JBLU) and other major airlines.
However, it's not as if people have suddenly stopped flying. Delta President Ed Bastian said in the earnings release that "looking ahead, the overall demand environment remains solid."
Related: United CEO heading home after successful heart transplant
Delta reported that miles flown rose 3% in the fourth quarter. And the airline's passenger load factor -- which measures how full a flight is -- was 85.2%, up from 82.8% a year ago.
There has been some pressure on Delta and other big airlines to cut ticket prices. Low-cost carriers Southwest, JetBlue and Spirit (SAVE)have pushed fares lower across the board.
Concerns about the global economy may not help either. Bastian cited "international volatility" as another reason for the soft first quarter revenue outlook, but he didn't elaborate further.
Some investors are worried about the threat that ISIS and other terrorist groups pose for airlines.
Although Delta did not mention terrorism concerns specifically as a concern, rival United warned last week that the Paris attacks in November had a negative impact on its fourth quarter revenue. United will report its official results on Thursday.