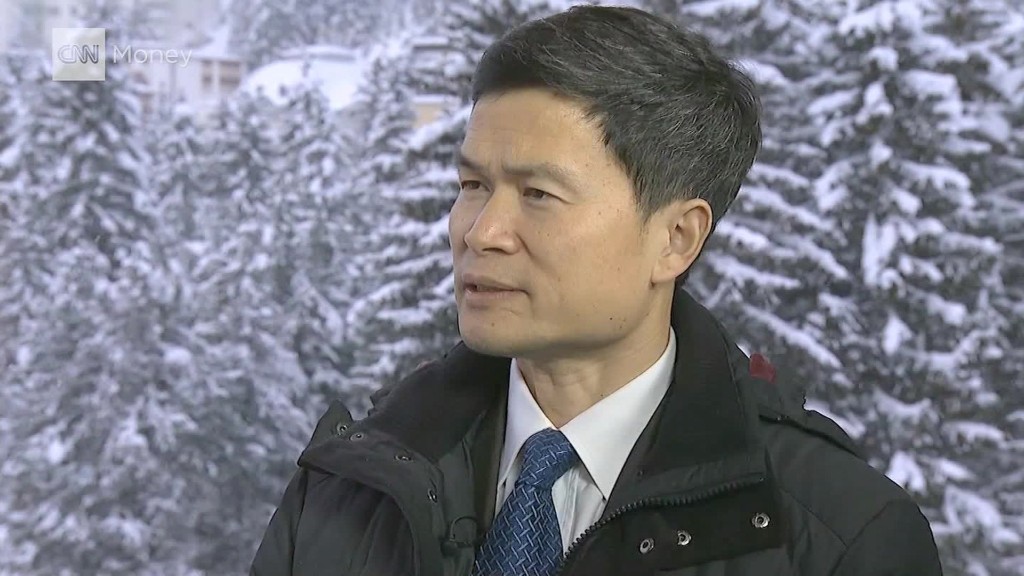 The world should get used to volatile markets in China, one of the country's top regulators said Wednesday.
Market volatility will be part of the "new normal" as China continues to transition from an economy based on investment and exports to one driven by consumption, said Fang Xinghai, the vice chairman of the China Securities Regulatory Commission.
"Get used to it," he told CNN during an interview at the annual World Economic Forum in Davos, Switzerland.
His comments follow wild swings on Chinese stock markets that have sent shock waves around the world.
The Shanghai Composite index has fallen by 16% since the start of January, spooking investors and triggering sharp drops in other global markets. Shanghai is down more than 40% since a bubble burst last summer.
Fang said Chinese markets are more volatile than other developed exchanges because they are dominated by individuals who lack the experience of large institutional investment houses.
Related: College student burned twice by China's market turmoil
Chinese regulators introduced a circuit breaker mechanism at the start of 2016 to try to protect small investors from big market swings. But instead of offering protection, it fueled a sense of panic and had to be withdrawn.
Fang told CNN that having a circuit breaker was "not an appropriate policy for China," though it has worked effectively elsewhere.
Related: China's stock watchdog admits market's problems
He said Chinese regulators plan to dial back interventionist policies to allow markets to fluctuate more naturally. And he estimated that China's current economic transition would take another three to five years.
The country is trying to become less dependent on manufacturing and debt-fueled investment, while boosting the services sector and consumer spending.
This has led China to post its slowest annual growth in 25 years, down to 6.9% in 2015. However, economists have long argued that this slowdown is necessary since a breakneck growth rate would be unhealthy for the country.