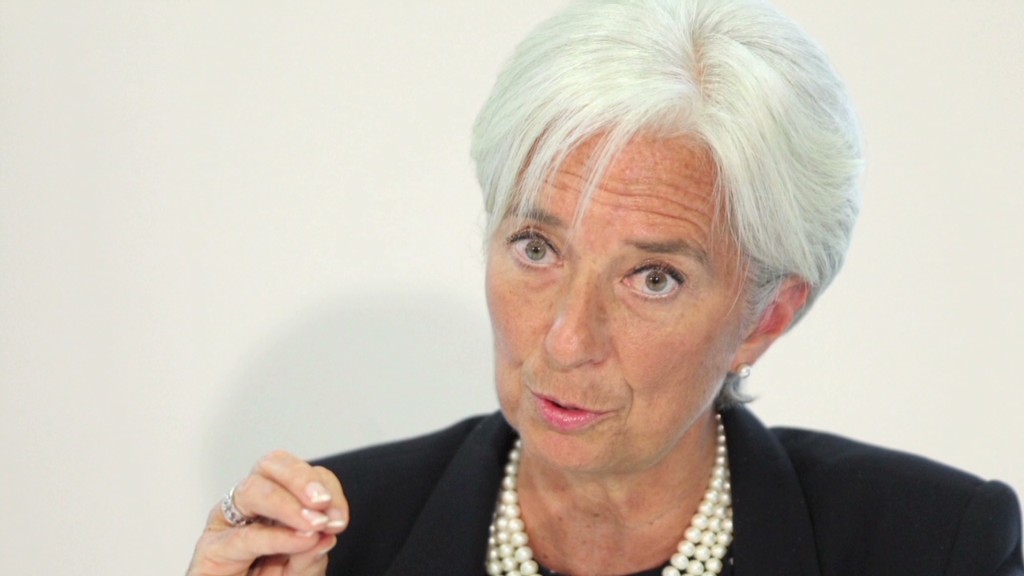 Christine Lagarde may be one of China's biggest cheerleaders right now.
The head of the International Monetary Fund said Thursday that she's not concerned about volatility in China's markets, which have suffered wild swings in recent weeks.
"Having a certain degree of volatility is alright" as the country's markets mature, Lagarde said during a panel discussion at the annual World Economic Forum in Davos, Switzerland.
Lagarde said that if volatility becomes excessive, some intervention by regulators is legitimate and understandable. Investors should have patience during bumpy times, she added.
The benchmark Shanghai Composite has shed nearly 19% since January 1.
Related: Prepare for more market volatility from China
Lagarde remains confident that Chinese authorities will be able to guide the country during its transformation from an economy based on investment and exports, to one driven by consumption.
"We believe they will deliver," she said. "When the authorities actually put their mind [to it ... there is] an unbelievable determination and ability to deliver."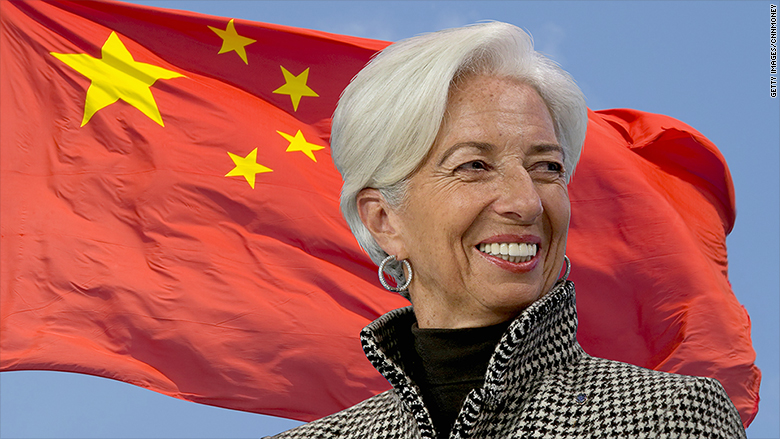 Chinese authorities recently made changes to how the country's currency is managed in order to meet strict IMF guidelines. The changes helped convince the IMF to include China's yuan in its elite basket of reserve currencies in late 2015. The inclusion was a major vote of confidence in Beijing's economic reforms.
Jack Lew, the U.S. Treasury Secretary, largely echoed Lagarde on Thursday, saying that he has "been following China very closely" and doesn't see "the situation today as being so dramatically different" than at the end of 2015.
"It's bumpy days in the markets, but you do have to look at some of these underlying things in a longer term way," he said.