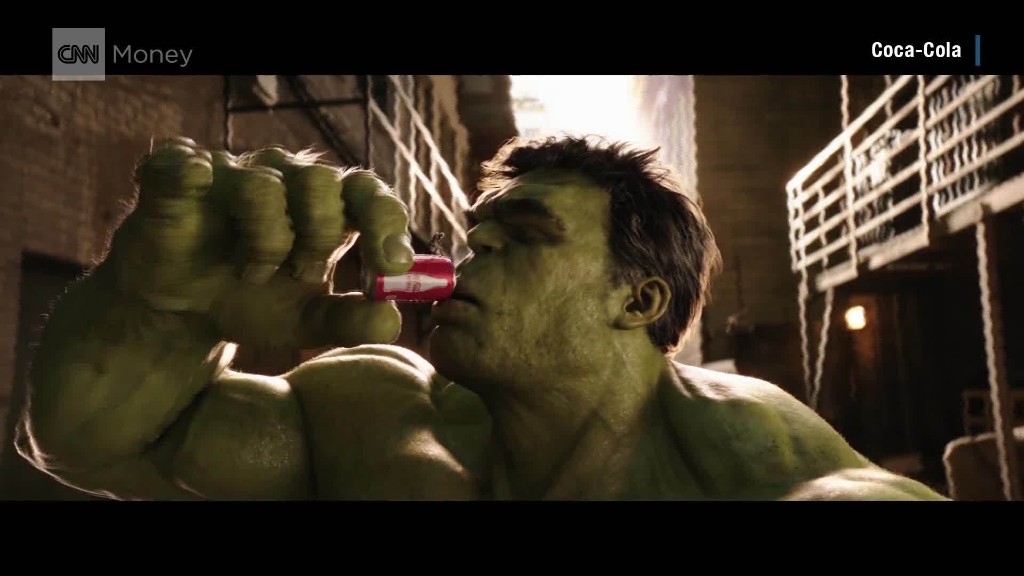 Fitbit ran an ad for its Blaze smartwatch during the Super Bowl. But it didn't give the company a Super boost.
Shares of Fitbit plunged more than 8.5% on Monday along with the rest of the market. And the stock fell again Tuesday ... to a new all-time low.
Fitbit (FIT) has lost more than half its value already this year and the stock is trading around $14, well below the $20 price it went public at last June.
So can Fitbit get back on track or is the company destined to be another GoPro (GPRO) -- a hot consumer gadget IPO that was overhyped and turned out to be just a niche product?
The company has a chance to prove the skeptics wrong when it reports its fourth quarter results on February 22.
Wall Street is predicting strong growth. Analysts estimate that revenue increased by more than 75% and that earnings per share doubled.
The stock also now looks fairly cheap, trading at just 12 times 2016 earnings estimates. And the company has another new fitness band, the Alta, coming out in March.
But the jury is still out on just how big the wearable market will be -- even though President Obama, Ted Cruz, Britney Spears and Ryan Reynolds have all been spotted with Fitbits on their wrists.
There's also a lot of competition in the smartwatch and fitness tracker market.
Fitibt has to go up against larger companies like Garmin (GRMN), Under Armour (UA), China's Huawei, Samsung and Apple (AAPL) just to name a few.
Daniel Amir, an analyst at Ladenburg Thalmann, added that investors were disappointed by the launch of the Blaze at the influential CES trade show in Las Vegas last month.
Related: The Blaze is Fitbit's answer to the Apple Watch
Amir predicts that the Blaze will be a flop since it's not better than any of the many other smartwatches on the market.
So spending big bucks on a Super Bowl ad (CBS charged $5 million for 30 seconds) to raise awareness of the brand is not the craziest idea in the world.
Fitbit clearly was hoping that it would make an impression on Super Bowl Sunday.
The ad featured attractive looking youngsters wearing Blazes while engaging in boring everyday life activities (lifting luggage to an overhead rack on a plane and going to meetings for example) as well as lifting weights and playing basketball.
It was called Dualities. Get it?
But the spot ranked 46th out of 63 commercials in USA Today's widely read Ad Meter Poll on Monday. Fitibit wasn't immediately available for comment about the reaction to its commercial.
It could be that the timing for the ad was wrong. Trying to promote a healthy lifestyle on a day when many people are devouring pizza and drinking lots of beer? Not so much. The ad also lacked another key ingredient of successful Super Bowl spots. Humor.
Related: The silence in the IPO market is deafening
To wit, some of the top ranked ads were amusing ones for products one normally associates with watching football -- Doritos, Heinz ketchup and mustard, Budweiser and Snickers.
But if even if Fitbit's ad didn't resonate with the masses, it can take consolation in the fact that it didn't have the worst Super Bowl commercial.
That honor went to pharma company Valeant (VRX). It bombed with two spots -- one for irritable bowel drug Xifixan and another for toenail fungus treatment Jublia. (Valeant, criticized for its accounting and drug price hikes, can add poor taste to its list of woes.)
Still, Fitbit needs to report strong results later this month. If it doesn't, here's a new idea for an ad. Fitbit could show the heart rates of its investors racing while its stock tanks.