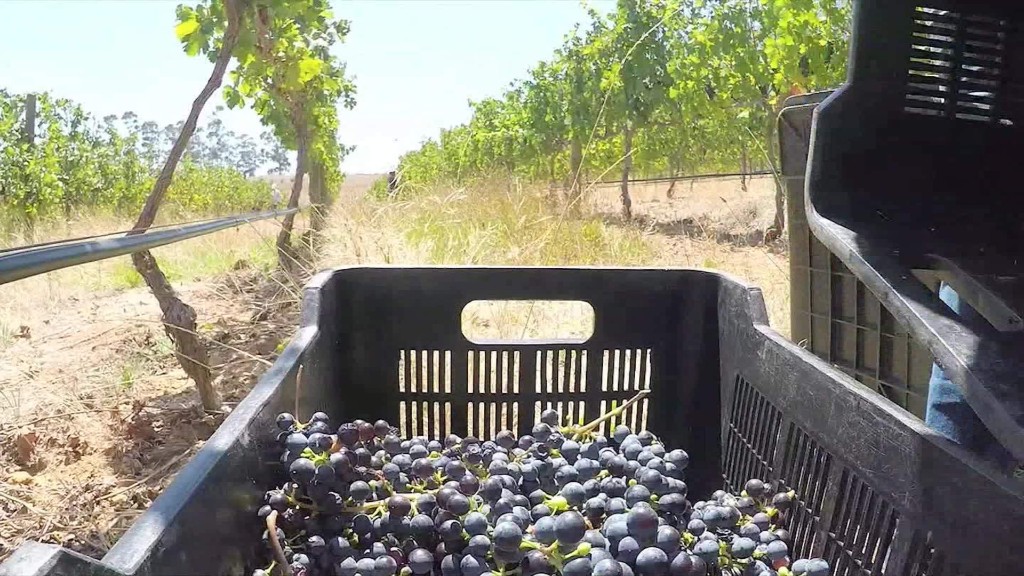 It's a rare bright spot in a very gloomy economy: South Africa's winemakers are winning new markets around the world.
Battered by the slump in demand for commodities, Africa's most developed country is teetering on the brink of recession and unemployment is rising.
But the country's winemakers have a very different story to tell. Exports were up 5% in 2015, and the industry is predicting more growth in 2016.
South Africa is the world's 7th largest wine producer. Its vineyards account for 4% of global wine output, and volumes have increased 20% over four years to about 420 million liters annually.
In a nation of beer lovers -- South Africans drink 10 times as much beer as wine -- more than half of that is destined for the export market.
The reason: local profit margins of just 2%. Global consumers on average pay four times more for a bottle of South African wine than local buyers.
The U.K., Europe and the rest of Africa are major buyers. And while China's commodity imports may have slowed, South Africa's exports of wine to the Asia powerhouse jumped 40% last year.
Related: The African nations to watch in 2016
"We'll see how the numbers go with the economic slowdown in China, but I do think the growth into Africa, into China and the U.S. specifically, is great," said Rico Basson, managing director of Vinpro, which represents winemakers.
China's emerging middle classes are good for sales volumes but aren't willing to pay top dollar for premium wines, according to Ntsiki Biyela, South Africa's first black female winemaker.
That's why her vineyard -- Stellekaya -- has pulled out of China to focus on more lucrative markets in the U.S.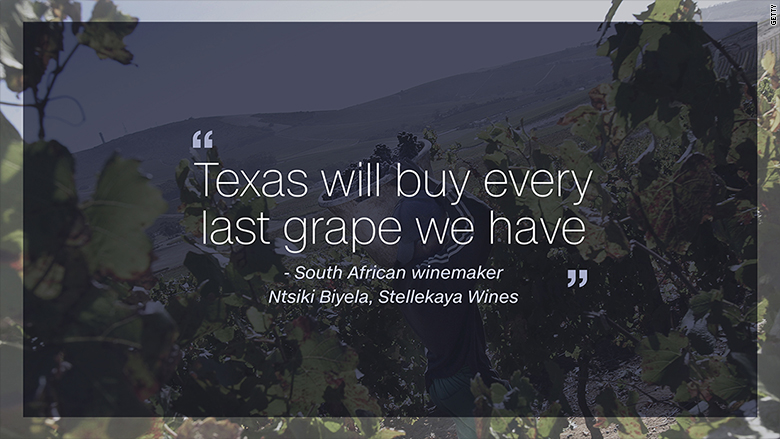 "Texas will buy every last grape we have," she said, adding that Stellekaya sales volumes to the Lone Star state were up by more than 60% last year.
Related: World's most popular beer
Stellekaya has also broken into California, the heart of U.S. winemaking, and New York.
South Africa has been producing wine since 1659. It grows white wine grape varieties, including chenin blanc, chardonnay and sauvignon blanc, and red varieties include pinotage, which was created in South Africa.
Production this year has been hit by wildfires and the worst drought in 100 years, but winemakers are confident they will meet global demand.
Related: Luxury river cruise vacations
The industry contributes 2% to South African GDP and employs 300 000 people, making it the biggest permanent employer in agriculture.