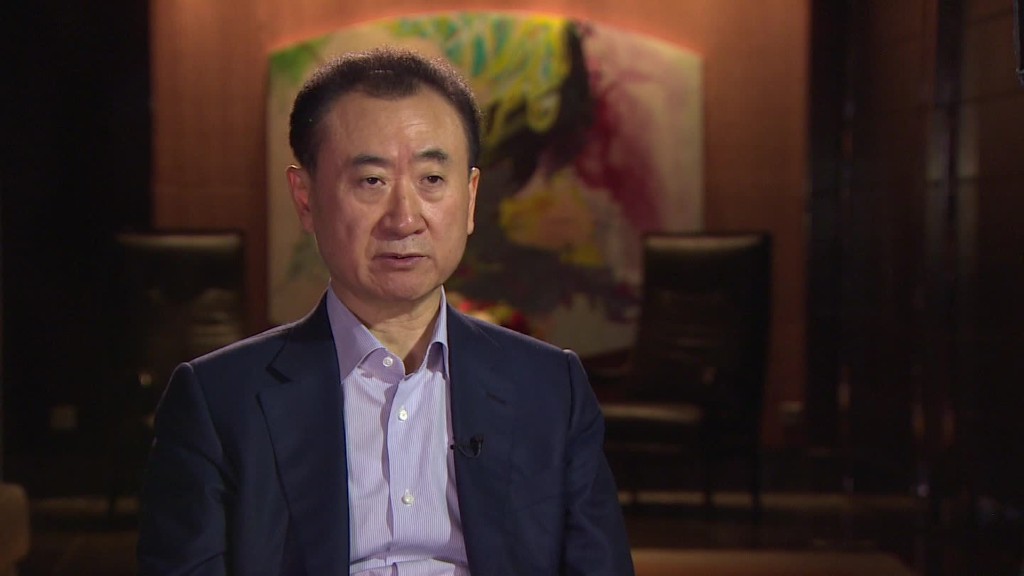 China's economy is getting sicker, but investors around the world no longer seem to care.
Despite a slew of "decisively poor" signals from China in recent days, stocks in the U.S. and Europe are rallying. The Dow is surging over 300 points on Tuesday alone.
Fears of a massive global recession have melted. The reason? The world's No. 1 economy is powering ahead.
"What has happened recently is U.S. economic fundamentals have improved," says Liz Ann Sonders, chief investment strategist at Schwab. Investors are once again "paying attention to U.S. fundamentals instead of every tick in the China data."
Not only is the U.S. looking better, oil prices have been rising too.
Related: Sorry, OPEC: U.S. oil production at 43-year high
Red flags from China
Still, not everyone is convinced that ignoring the latest from China is a wise move.
Just ask Michael Block, chief strategist at Rhino Trading Partners. He calls all this market optimism in recent days "wrong tree, wrong forest, wrong... everything."
China's manufacturing sector is in terrible shape. It's been in recession for at least seven months. And just this week, China surprised the world by announcing that nearly 2 million coal and steel workers will lose their jobs.
China is supposed to be undergoing a huge transition from an economy that makes stuff to one that buys stuff.
But the Chinese "service sector" -- which includes industries such as retail, real estate, health care and professional services -- isn't looking that great either. It just hit a four-year low, another blow to growth.
Related: Why China doesn't know what it's doing
The 'worst case scenario' is already priced in
No one knows just how bad the slowdown in China is, but most people agree its economy isn't growing at 6.9% as the ruling Communist Party claims. The fact that the Chinese central bank just tried to inject even more juice into the economy is yet another sign that policymakers in Beijing are worried.
In January, news like this would have caused a massive selloff in U.S. and European markets.
But the "worst case scenario" for China may already be priced in.
"You've seen a crash in the correlation" between Chinese and U.S. markets, says Sonders at Schwab. "We're getting close to NO correlation between the two."
Related: China's factories are still losing steam
China is pumping money into its economy
The other reason China has become less of a concern is the belief that the Communist Party will step in should things deteriorate further.
In recent weeks, China has boldly fired its chief market regulator after a series of policy missteps and tried to reassure other world leaders at the G20 that there will be no more surprise devaluations of the Chinese yuan.
On top of all that, China has a stockpile of cash. Yes, it's been shrinking in recent months, but it's still huge.
"I would be more concerned if China didn't have the reserves they have," says Sharon Stark, chief fixed income strategist at D.A. Davidson.
This weekend China's premier Li Keqiang will present the budget at the National People's Congress. Many expect the government to boost spending to prop up the economy.
--CNNMoney's Sophia Yan contributed to this article.
Correction: An earlier version of this article incorrectly reported that China fired its chief market regulator for corruption.