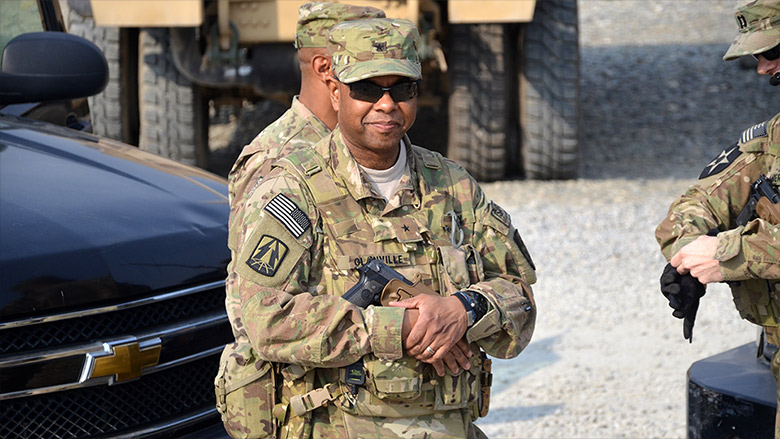 When he was in high school, Ural Glanville couldn't even get accepted into a four-year college. But he has since gone on to become one of the top legal advisers in the U.S. Army.
Not only that, he is the first African-American Army Reserve Judge Advocate to be promoted to the rank of General Officer.
In his 30-year military career he's done three tours of duty and seen combat in Afghanistan and Kuwait. As an Army Reserve officer, he also has a civilian life, where he's equally accomplished as an attorney, magistrate and judge in Fulton County, Georgia.
But getting to this point didn't come easily. Glanville was not a good student and a self-described "hardheaded teen." His eventual choice of a military career was unexpected. When he was 16, he told his family that "the military was for schmucks" and he would never join.
But after his parents' marriage disintegrated, Glanville decided that he needed to get serious about his education. He entered a junior college, the only school that would accept him, but lost his federal student aid amid cutbacks in government spending. Struggling to pay, Glanville enrolled in the Army's ROTC program.
Now, the 53-year-old Legion of Merit and Bronze Star medal recipient credits the military with providing him with the structure and discipline he needed to succeed.
Here is Glanville's American success story:
What was life like growing up?
I grew up as the son of a single mother. She attended Tuskegee University and finished her first degree at the age of 20. She then went to Columbia University School of Nursing for her master's degree. That's where she became pregnant with me.
I was born in a Catholic women's hospital in Columbus, Ohio.
My mom is from Bryan, Texas, and in those days, the Catholic Church was much more accepting of an unwed mother than the rest of Southern society. That's why she went to a Catholic women's hospital to give birth.
After my birth, I went to live in Bryan with my grandparents. I remember being raised by my grandparents. My mom would come and visit.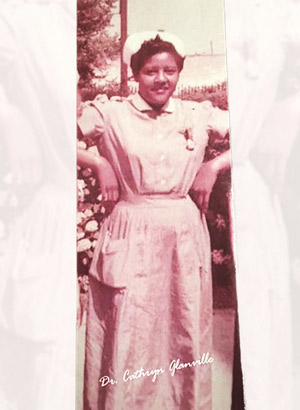 When I was about four, me and my mom moved to Hamilton, Ontario, in Canada. She taught nursing at McMaster University there. That's why education was so important in my family. Not only is my mom highly educated, she also became an educator herself. It wasn't "if" I was going to college, it was "where."
She also met my stepfather in Canada. We lived in Canada until I was 16.
I had a relatively normal childhood. I played ice hockey and did Boy Scouts.
Related: Zevia CEO Paddy Spence on being the scrappy underdog
My parents' marriage was not good. They were having issues with their relationship. Eventually they separated. I'm the oldest and me and my three siblings were trying to process this.
In the meantime, my education suffered. While my parents' marriage floundered I was doing more and more poorly in school.
What's the biggest hurdle you've had to overcome?
I was a late bloomer and I think getting control over my education has been the biggest hurdle I've ever faced.
My parents finally divorced when I was 16 and my mom and I moved to Columbia, South Carolina. That's where I completed my last year of high school.
My grades were so bad that I couldn't get into college, so my counselor recommended that I go to a junior college.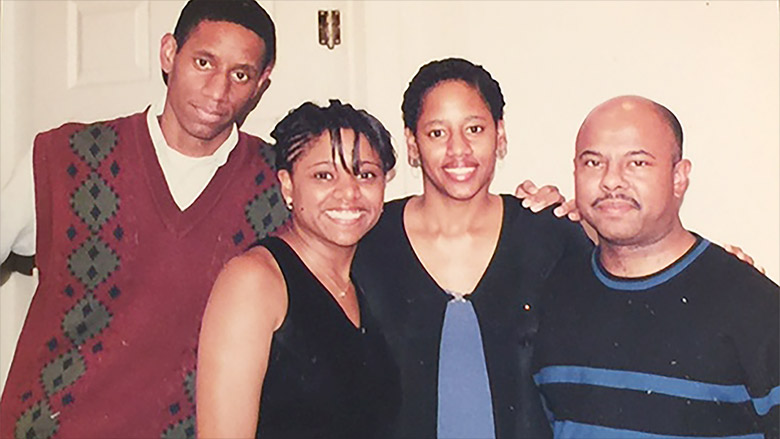 I went to Brevard College and while I was there, President Ronald Reagan took steps to reduce government spending. Because of it, a lot of students lost their school funding. But the Army got a big infusion of cash and was recruiting on campus.
When I was 16, I told my uncle and my grandfather, both of whom were veterans, that there was no way that I would ever join the Army.
I was a hardhead, but as I fought to take control of my future, I knew I needed to do well.
The recruiters on campus told me they could pave a way for me to make money to go to college and then possibly law school and I saw that the Army could help me.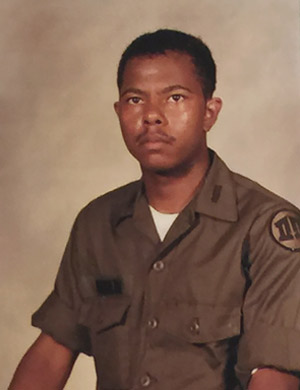 I joined ROTC on campus and went to basic training in Fort Knox. In basic there's no room for pride. It changes you. You're laid bare of what you think you know. You're taught the importance of the seven Army values: loyalty, duty, respect, selfless service, honor, integrity, and personal courage.
What finally helped me to bloom was recognizing the importance of education, coupled with what the Army instilled in me.
I finished undergrad at University of Georgia as a second lieutenant in the infantry.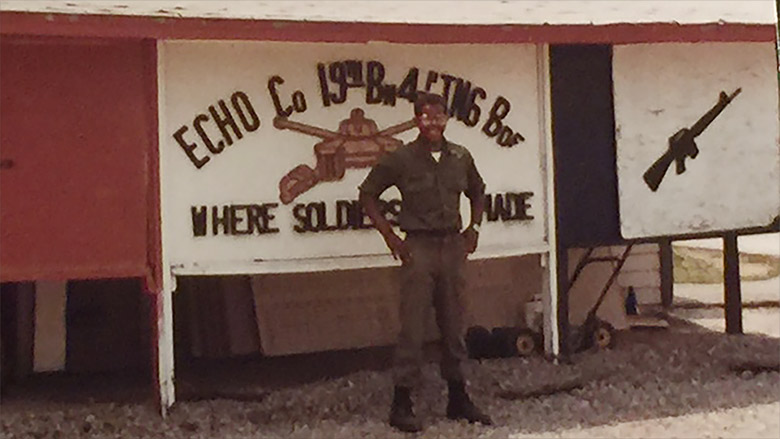 Now when I mentor young people I tell them to focus and that there's honor in the struggle. If they don't do it now, they'll have to do it later and it'll be more difficult.
Do you feel that you've had to work harder than your peers to get ahead?
I've had to work harder than most to make up ground that I should have covered earlier.
If you look at my transcript you'd wonder, "how did he finish?" But I realized the importance of finishing. A lot of kids just kind of give up. If you start quitting early then that's where your path will be.
People have to encourage you to stay the course. If I can help a kid learn that sooner than I did, then that's good.
I firmly believe what I learned from being a soldier I translated to withstanding the rigors of law school.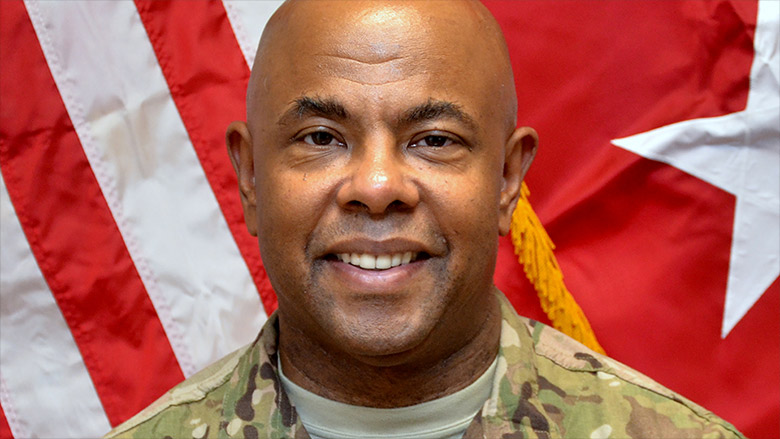 I eventually finished law school at University of Georgia.
My first legal job out of law school was judge advocate in 1988 and then I became a prosecutor in Fulton County, Georgia.
Later I was a defense attorney and a prosecutor during a three-year tour in Germany.
Related: Former FBI spy hunter fled Cuba at age 9
Back in the U.S., I became a prosecutor in Dekalb County, Georgia and then joined a law firm.
In 1998, I was elected judge in Fulton County. This is my 28th year of service as a lawyer.
What was your big break?
Marrying my wife, Lisa.
She, my children and the Army have been the three most important things in my life.
My wife brought out the best things in me and allowed me to be a father and husband. I can always count on her to be very honest.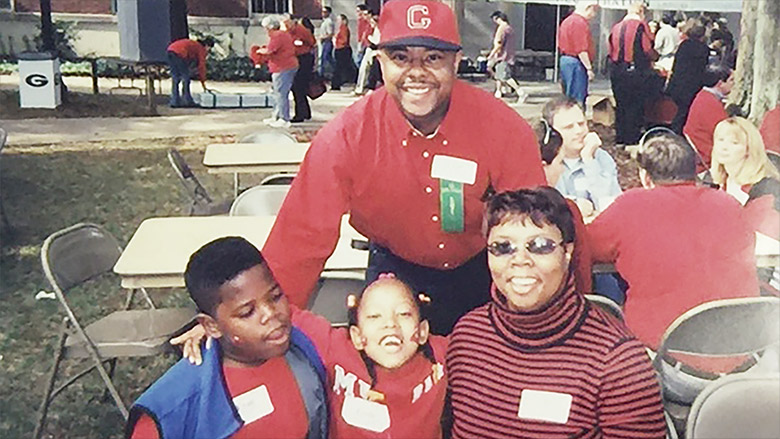 Had I not married her, some other guy would be an Advocate General Officer and a judge.
I think the definition of success is being able to do something that you love.
I'm very rich in so many ways and my mom always told me that if you're raising kids right you'll always be broke and always be frustrated, so I think I'm doing things right.
To read more American Success stories click here.