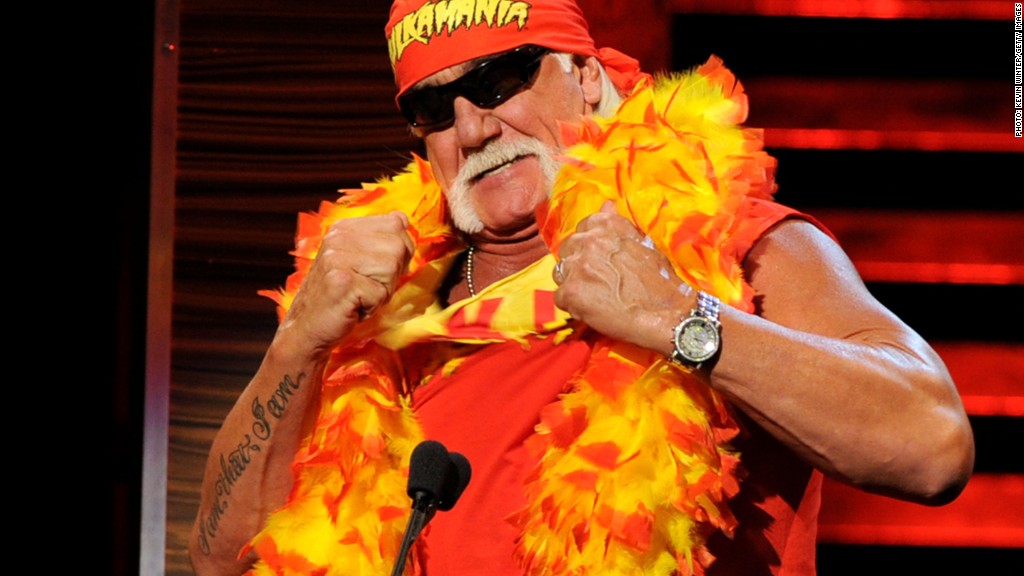 Hulk Hogan will finally get his day in court.
Roughly a decade since he was filmed having sex with a friend's wife and four years after the salacious footage was posted online, it's time to ring the bell in the former wrestler's legal showdown with Gawker Media.
Opening statements began Monday at the Pinellas County Judicial Building in St. Petersburg, Florida in Hogan's $100 million civil trial against the gossip site that published a portion of his sex tape.
Hogan, whose real name is Terry Bollea, will testify later in the day. His attorney, David Houston, said he expects to have the plaintiff's case wrapped by Thursday afternoon.
Related: Hulk Hogan fans - even the youth minister - on his side in sex tape trial
"Then we'll turn it over to Gawker and see how much lipstick they can put on a pig," Houston said.
Houston said he's frustrated with the argument that Gawker is "pumping to the public": that the publication of the sex tape is covered by the First Amendment.
"Clearly, this has never been a First Amendment case," he said.
Gawker's attorneys contend that Hogan made his sexual exploits a matter of public interest, and that the sex tape itself had been covered by the media. They say that awards Constitutional protections to the tape's publication.
"We are defending the First Amendment against Hulk Hogan's effort to create a world where celebrities can promote themselves around any topic, in this case sex, and then veto how the media covers their lives," the company said in a statement on Thursday.
Gawker published one minute and 40 seconds worth of the 30-minute sex tape in 2012. The post's author, former Gawker editor A.J. Daulerio, is named as a defendant, as is Gawker founder Nick Denton.
The footage showed Hogan having sex with Heather Clem, who at the time was the wife of radio host Bubba "the Love Sponge" Clem. It was captured by surveillance cameras inside the Clem's home, and Bubba Clem has testified that it was never supposed to see the light of day.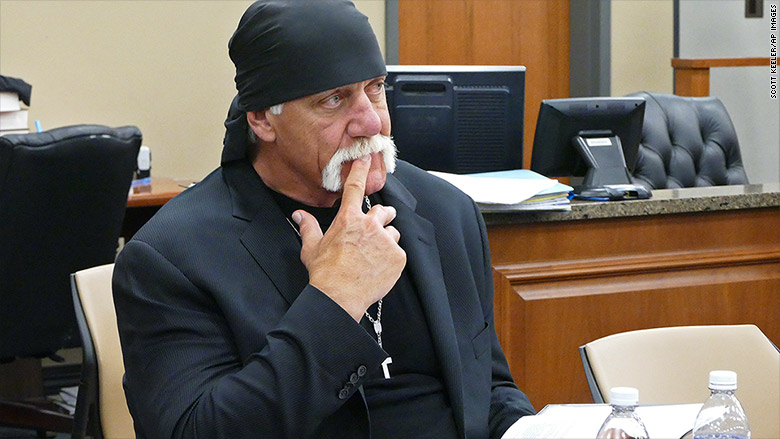 Related: Hulk Hogan can't compare his case to Erin Andrews' case, judge rules
But after it did, Clem was anything but sympathetic, saying Hogan knew full well that he was being recorded. Days later, after reaching a settlement with Hogan, Clem sang a different tune.
"After further investigation, I am now convinced that Hulk Hogan was unaware of the presence of the recording device in my bedroom," he said in a statement.
Gawker subpoenaed Clem to testify in the trial, but his lawyer has said he intends to invoke his Fifth Amendment right to not testify against himself. The presiding judge in the case, the Honorable Pamela Campbell, said Friday that Clem will have to file a motion if he wants to be released from that subpoena.
Jane Kirtley, a media ethics and law professor at the University of Minnesota, said it's rare for such cases to make it to trial. Most are settled out of court, an option that proved elusive to both Hogan and Gawker in the years leading up to this point.
Kirtley said that Hogan's invasion of privacy claim clashes with Gawker's constitutional argument.
"I always think the fundamental problem with privacy cases is that, at least in those involving disclosure of 'private facts,' essentially the plaintiff is trying to argue that the publication of truthful information should be punishable," Kirtley said. "Under the First Amendment, I think this raises profound issues.
Kirtley said that it's tough to predict which way the jury will lean, though it's possible that a ruling against Gawker could be reversed on appeal. An appellate court has already overruled Judge Campbell on her injunction ordering Gawker to remove the footage. The clip remains offline, though Daulerio's accompanying text is still on the site.
Houston said Gawker was free to provide coverage of the sex tape -- it just didn't need to publish any of the footage to do so.
"Gawker believes that they can tell the story not only with words but a purloined tape," he said.
Seth Berlin, an attorney for Gawker, said that Hogan can't just use the legal system to punish news coverage he doesn't like.
Related: Erin Andrews was 'living the dream' that turned into a 'nightmare'
"Gawker is allowed to join that very public conversation without getting sued for tens of millions of dollars simply because Hogan didn't like the way Gawker did so," Berlin said. "Public figures and celebrities don't get to use the court system to punish speech about them that they don't like. That's just not the country we live in."
A mostly female jury that was selected last week will ultimately decide if that's true.