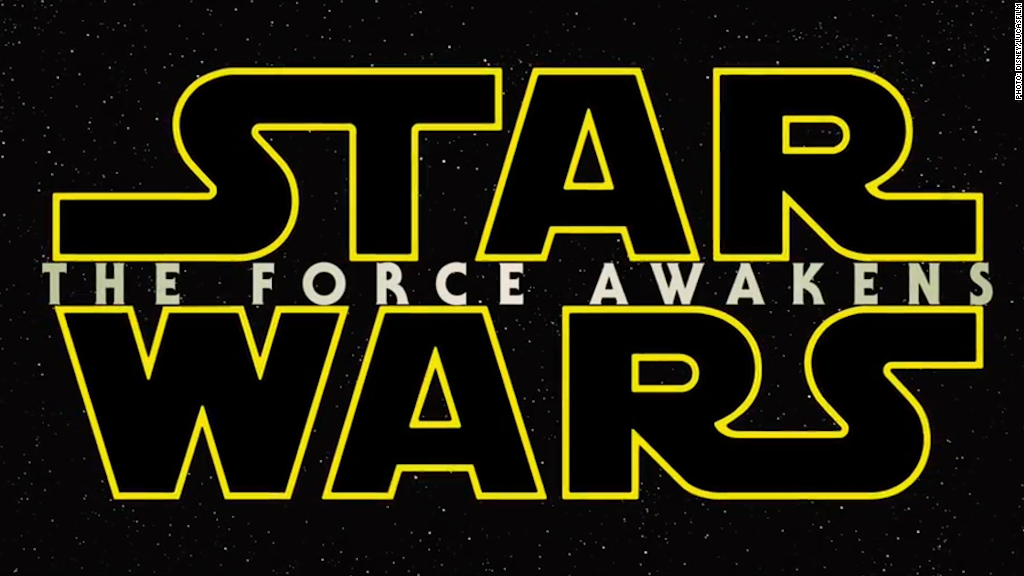 Talk about stability in the executive suite. Disney has had only two CEOs since 1984. And for the past year, it was widely assumed that chief operating officer Thomas Staggs was being groomed to be the next Big Cheese at the House of Mouse.
But the surprise departure of Staggs raises this interesting question: Should Disney try and find another insider to take over for current CEO Bob Iger or look to hire someone from outside the Magic Kingdom?
Iger, who plans to retire in June 2018, is a Disney (DIS) lifer -- for the most part. He was a long-time exec at ABC, which Disney acquired in 1999, and moved his way up the Disney corporate ladder following the merger.
But Iger's predecessor -- Michael Eisner -- was not a Disney insider.
That means there is no real precedent when it comes to a Disney succession plan.
Related: Disney's No. 2 exec Thomas Staggs leaving company
Fortunately for Disney shareholders, there is still a lot of time before Iger will step down. Both a new "Star Wars" prequel and Episode VIII will hit theaters before Iger's tenure ends.
Still, it seems that investors are nervous about the future. Shares of Disney are down nearly 8% this year and are more than 20% below their 52-week high.
That means Disney is in its own bear market. (Cue the "Bare Necessities" song from the old animated "The Jungle Book ... not sure how I feel about the upcoming live action remake just yet.)
Brian Wieser, an analyst with Pivotal Research, said he understands why investors are jittery. It is now very difficult to figure out who will replace Iger.
Wieser thinks there is a good chance that Iger, who already had his contract extended both in 2013 and 2014, could wind up agreeing to a third extension so he can stick around even longer than 2018.
That could give Disney time to find another internal candidate to eventually succeed Iger.
Related: Disney stock slips despite record quarter and increase in ESPN subscribers
But Wieser conceded that it's not a great sign that Disney's board originally tapped Staggs to replace Iger and now appears to have cold feet.
"Iger could stick around longer so it's not the end of the world. But it speaks ill of the board that they identified a successor that they ultimately changed their mind on," he said.
Laura Martin, an analyst with Needham & Co., added that even if Iger agreed to put off his retirement again, that is not a long-term solution.
"You must have a succession plan," she said. "Even if Iger gets extended again, you must have a plan in case he gets hit by a truck tomorrow. There is no plan. That's a problem."
Martin said that former Disney executive Steve Burke, currently the CEO of Comcast's NBCUniversal, could be a good candidate to take over for Iger.
That would be an intriguing re-hire for Disney. Comcas (CMCSA)t made a hostile takeover bid for Disney in 2004. At the time, some analysts thought that Comcast would put Burke in charge of Disney if Disney agreed to a deal. The takeover bid failed, however.
Martin said two other rumored external candidates, former News Corp. (NWSA) president and COO Peter Chernin and current Facebook (FB) COO Sheryl Sandberg, may be less likely to be interested in the job.
Related: Iger took put cut -- but still took home $45 million
Chernin runs his own firm while Sandberg has a pretty good gig as second in command at Facebook, a company that has a market value that is currently $331 billion -- more than double what Disney is worth.
Martin Pyykkonen, analyst with Rosenblatt Securities, agreed that Sandberg -- or someone with a track record like her -- would be a good fit.
He said that Disney must find someone that has a strong track record with digital media. Disney's future, like all media companies, is less about traditional media and more about online and mobile.
"The company hasn't really done anything exceptional online or with digital distribution," he said, adding that former Yahoo (YHOO) interim CEO Ross Levinsohn could be an intriguing fit as Disney CEO given his experience in traditional and digital media.
Of course, being the CEO of Disney would be a dream job for many executives.
Related: 'Captain America' trailer gives first glimpse of new Spider-Man
Despite the current concerns about cable cord cutting at ESPN and ratings at ABC impacting Disney's bottom line, the company has arguably the best movie pipeline in Hollywood.
There's the resurgent Disney animated studio. (Zootopia was awesome and Frozen 2 is on the way.) Disney also has more from the Star Wars and Indiana Jones franchises at Lucasfilm -- not to mention even more big hits likely coming from Pixar and Marvel.
Disney was not immediately available for any further comment about its succession plan for Iger.
The company simply said in its release Monday that it "will broaden the scope of its succession planning process to identify and evaluate a robust slate of candidates for consideration."
Translation: It sounds like you don't need to already own a pair of Mickey Mouse ears in order to apply for the job.