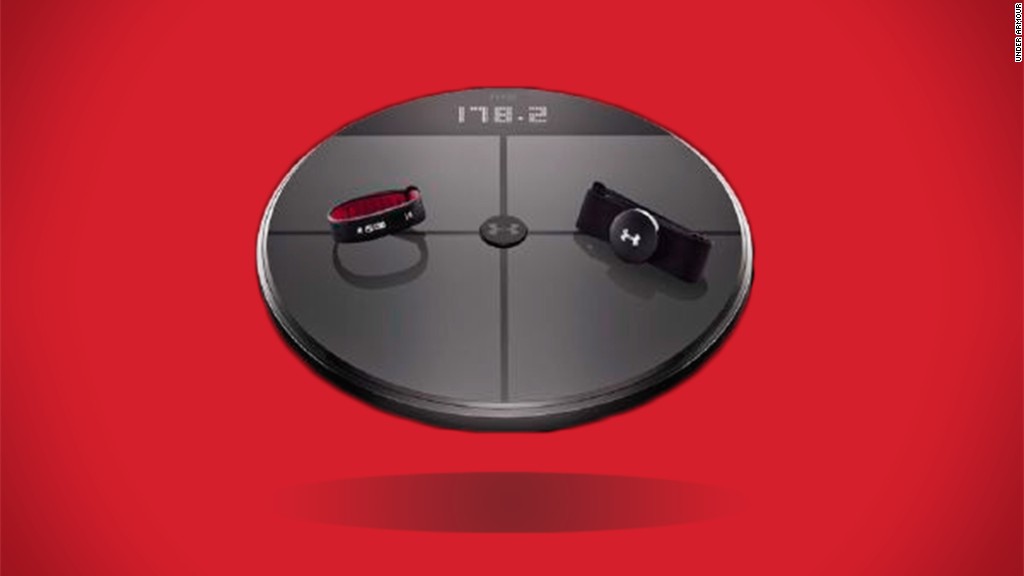 If Yogi Berra were alive (and young enough to still be playing baseball) today, maybe he'd wear Under Armour catcher's gear?
It's deja vu all over again for the athletic apparel company this year -- on the links and basketball court as well as Wall Street.
Under Armour (UA) endorser Jordan Spieth was sitting atop the leaderboard of the Masters golf tournament after the first round Thursday. He won the Masters and another major championship -- the U.S. Open -- last year.
And basketball star Steph Curry, who has his own line of Under Armour sneakers, could win another MVP award and NBA championship. His Golden State Warriors have the league's best record and a shot at setting the mark for most regular season wins.
So it should be no surprise that Under Armour, which pulled an Alphabet/Google (GOOGL) Friday and did a stock split by issuing a new class of shares to investors, is having another solid 2016.
The stock was up 7% year-to-date as of Thursday. That follows a nearly 20% increase last year.
Related: Thanks, Steph Curry! Under Armour's sales and stock soar
Sure, another Masters win for Spieth and NBA title for Curry may not necessarily lead consumers to rush and buy more Under Armour shoes en masse.
But it doesn't hurt -- especially since Under Armour is still a relatively small player in the business when compared to heavyweights Nike (NKE) and Adidas (ADDYY).
The strong performances of Spieth and Curry clearly help raise brand awareness for Under Armour -- much like the dominance of Michael Jordan did for Nike back in the 1990s.
FBR analyst Susan Anderson wrote in a recent report that Under Armour is starting to catch up overseas as it increases its exposure outside of the U.S.
As a result, she thinks Under Armour could generate more than 20% of its sales from international markets by 2018 -- and that's a big reason why she just increased her price target for the stock.
Related: Jordan Spieth lands big Coca-Cola endorsement deal
Spieth and Curry may not have the star power of a Jordan just yet. But both are young and seem to be getting better each year.
Under Armour also has reigning NFL MVP Cam Newton of the Carolina Panthers as an endorser and the past two MVPs of baseball's National League: Bryce Harper and Clayton Kershaw. (Kershaw, a pitcher, has won 3 Cy Young awards since 2011 too.)
So Under Armour has the star power -- and earnings expectations worthy of a Wall Street MVP award as well. Analysts are forecasting profit growth of more than 20% in 2016 and 2017.
The only downside is Under Armour's exorbitant valuation. Shares trade for about 65 times this year's earnings forecasts -- a huge premium to Nike.
But as any sports fan -- not to mention team owner or general manager -- knows, you often to have to pay a big price for a proven winner. Under Armour could be worth it as long as its sales and earnings keep getting better just like Spieth and Curry.