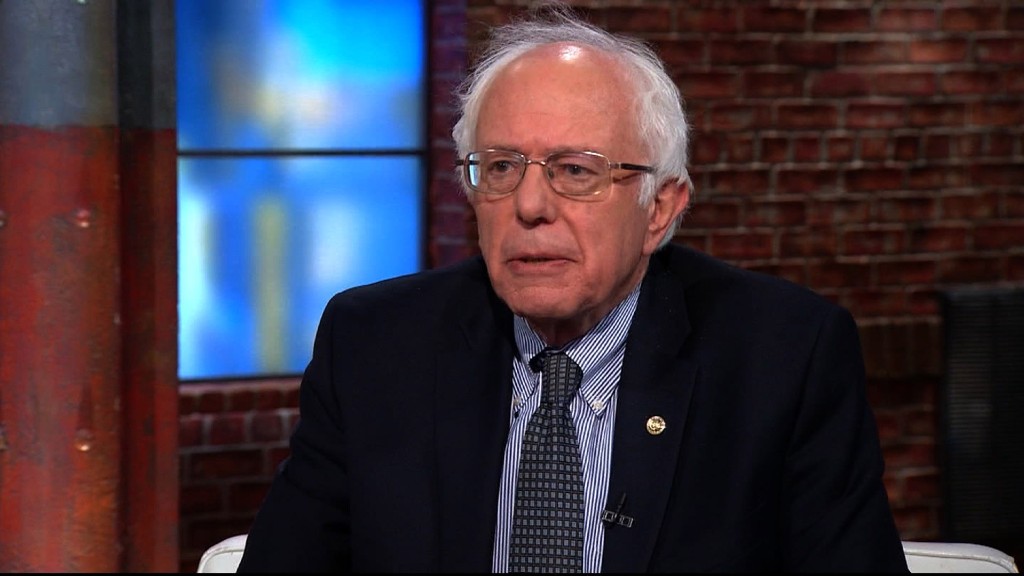 So much for being Masters of the Universe.
Investment banking giant Goldman Sachs' revenue in the first quarter plunged 40% from a year ago and missed Wall Street's forecasts on Tuesday. Earnings topped estimates, but still fell 56% from the first quarter of 2015.
Goldman (GS) stock was up about 2% in early trading Tuesday despite the lousy results.
It seems that investors were pleased by bullish comments from Goldman chief financial officer Harvey Schwartz during the company's conference call with analysts. He said several times that the worst of the recent market turmoil may be over.
But shares of the company that's been dubbed the Vampire Squid of Wall Street are still down nearly 10% in 2016, making it the worst performer in the Dow year-to-date.
It's been a tough time for Goldman and other investment banks so far this year. Lingering worries about the global economy and volatile stock and bond markets has put immense pressure.
"The operating environment this quarter presented a broad range of challenges, resulting in headwinds across virtually every one of our businesses," said Goldman chairman and CEO Lloyd Blankfein in the company's earnings release.
Revenue fell sharply at all of the company's key businesses -- trading, investment banking and money management.
Related: Bernie Sanders ask if Wall Street is necessary
The poor performance has caused Goldman to cut costs in order to keep profits from falling too sharply.
Goldman set aside $2.66 billion for its so-called bonus pool in the first quarter. That's a 40% drop from a year ago -- but still worked out to an average of nearly $73,000 per employee for the first three months of the year. (Nice work if you can get it!)
The company's non-compensation expenses slid as well -- to their lowest level for a quarter in nearly seven years.
It's not the only big bank that's struggling.
Goldman rival Morgan Stanley (MS), which reported a big slide in profits on Monday, is down nearly 20% this year.
Bank of America (BAC) and Wells Fargo (WFC) have slid more than 10% and JPMorgan Chase (JPM) is the "best" performing bank -- but its stock is still down about 6%.