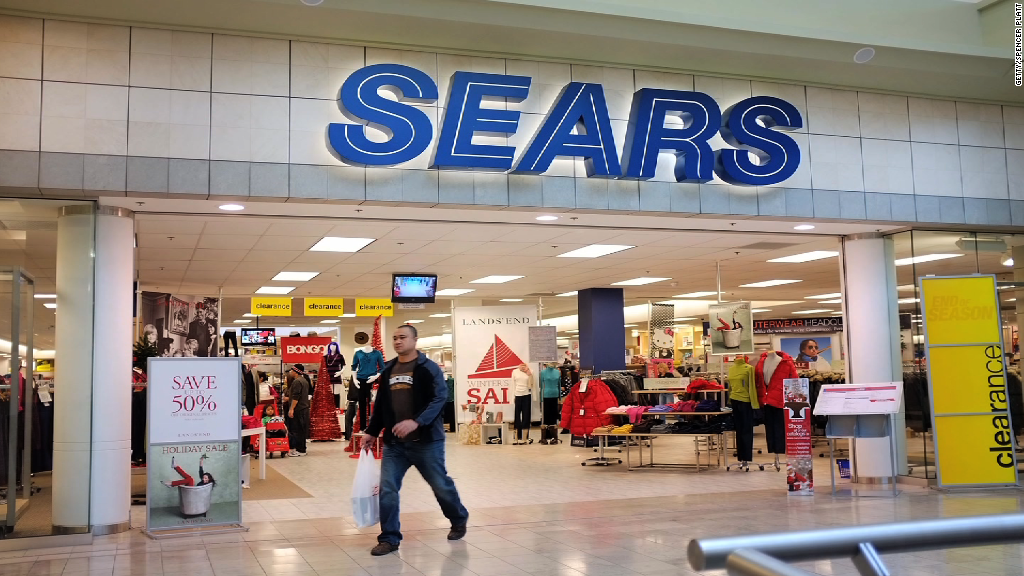 Sears is shuttering 68 Kmart and 10 Sears stores across the U.S.
The company made the announcement Thursday, saying the move is an effort to accelerate its plan to close its unprofitable stores and return to profitability.
Shares rose more than 6% after hours on the news.
Sears said in a statement that employees affected by these closings will get severance and the chance to apply for open positions at local Kmart and Sears stores. The company didn't say how many jobs will be affected.
Related: Sears CEO: It's 'unfair' to criticize our poor results
Sears stock has been in a downward spiral for some time, sinking 37% in 2015 due to meager sales. Shares are down another 12.4% so far this year. It hasn't been profitable since 2012.
The company recently took on $1.2 billion in debt financing in order to help "transform" its business. The store closures are a part of that measure.