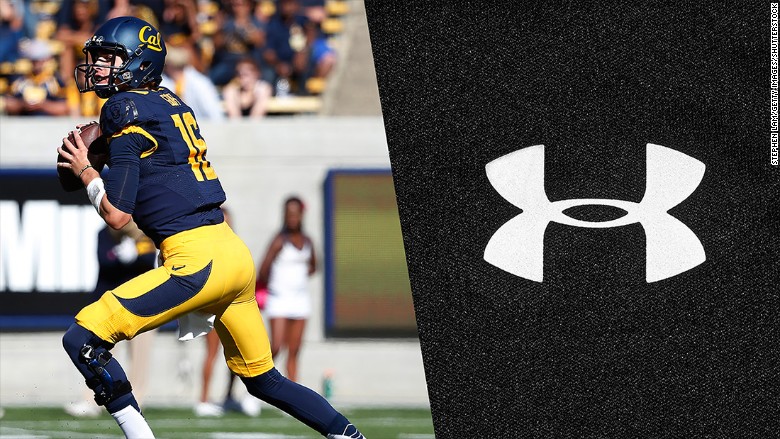 That's a whole lot of cleats.
The University of California, Berkeley has signed a 10-year deal with Under Armour, worth about $86 million, that will outfit all of its varsity sports teams as well as its recreational club teams.
Through the deal, Under Armour will design and provide apparel, footwear and equipment for the school's Division I sports and will also supply its 34 club programs with apparel. It will benefit about 2,150 students.
It takes effect July 1, 2017 and is the first such school-wide partnership at Cal Berkeley, according to a release from the university.
Related: Indiana University lands $53.6 million deal with Adidas
As part of the deal, Under Armour will offer internships for students and job opportunities for grads. It will also give students, faculty and staff members a discount on the UA HealthBox device and will host nutrition challenges. Under Armour and Cal will also work together on charitable programs.
"Going well beyond a typical apparel contract, this relationship will extend across the entire campus," Cal Chancellor Nicholas Dirks said.
The new deal makes Cal the 34th Division 1 school that Under Armour has an all-school partnership with. It ranks high among collegiate athletic contracts.
Nike recently signed a deal worth $169 million with the University of Michigan and UCLA reportedly collects $7.5 million annually from Adidas.