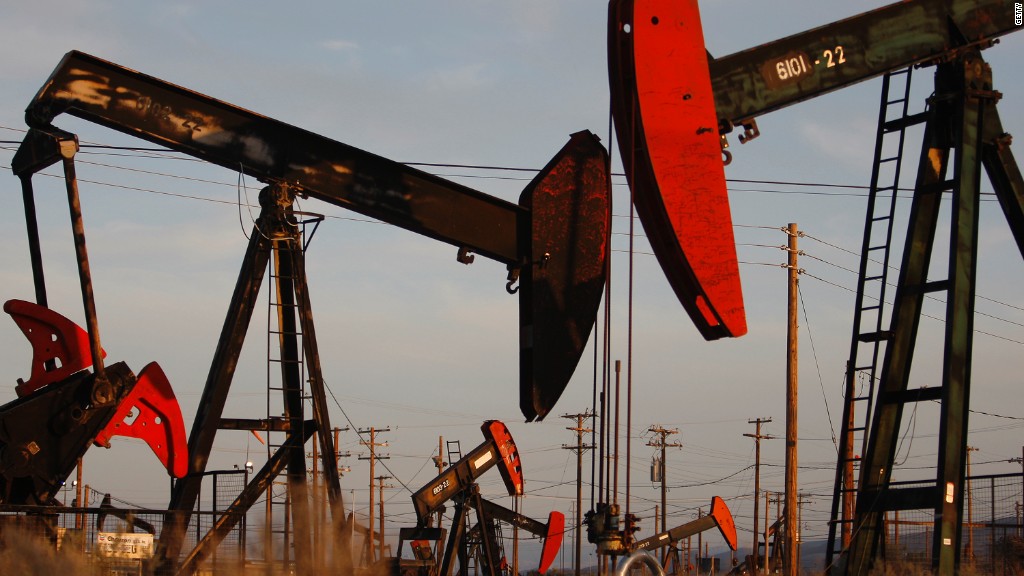 Halliburton is scrubbing its plans for a mega-merger with Baker Hughes.
The second- and third-largest companies in the oil and gas industry said Sunday they're ditching the deal they first reached in November 2014. Baker Hughes (BHI) agreed to be acquired by Halliburton (HAL) for $34.6 billion.
"While both companies expected the proposed merger to result in compelling benefits to shareholders, customers and other stakeholders, challenges in obtaining remaining regulatory approvals and general industry conditions that severely damaged deal economics led to the conclusion that termination is the best course of action," said Halliburton CEO Dave Lesar in a statement.
Martin Craighead, CEO of Baker Hughes, said the outcome was disappointing.
"This was an extremely complex, global transaction and, ultimately, a solution could not be found to satisfy the antitrust concerns of regulators, both in the United States and abroad," he said.
When the deal was reached, Halliburton said it hired "the best antitrust counsel available" -- but it didn't work.
The European Commission began investigating the proposed merger in January, and the U.S. Justice Department moved to block the merger on April 6, saying it would "eliminate vital competition, skew energy markets and harm American consumers."
Attorney General Loretta E. Lynch estimated that the combined companies would control as much as 90% of U.S. sales.
Initially, the companies vowed to fight back.
Related: Obama's not as tough on mergers as you think
The Justice Department "has reached the wrong conclusion in its assessment of the transaction and that its action is counterproductive, especially in the context of the challenges the U.S. and global energy industry are facing," the companies said in a joint statement.
But now the companies are throwing in the towel on their attempt to consolidate.
Halliburton has said the move would enable the company to cut costs by about $2 billion a year, which would free up cash as plunging oil prices have hurt Halliburton's bottom line.